From February 05, 2023 to May 07, 2023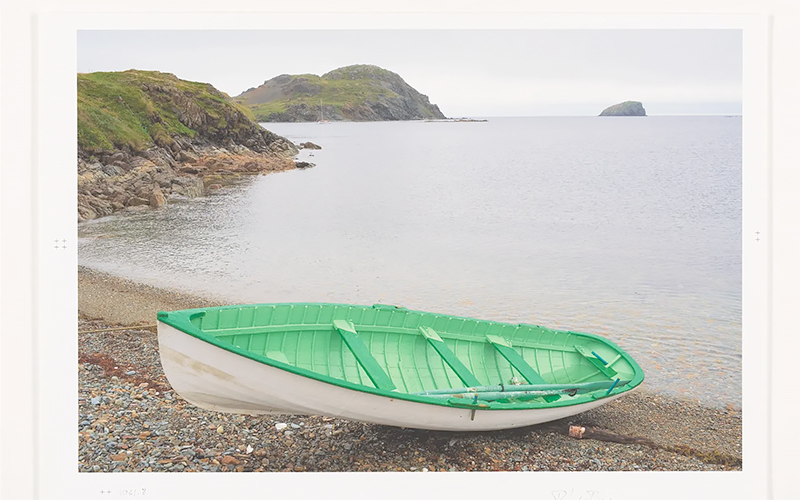 1001 South Tamiami Trail
Sarasota, FL 34236
With this exhortation, delivered many times, Richard Benson (1943–2017) encouraged his students to explore one of photography's core functions: recording things and events in the world. He wanted them to step out of their own mindsets and grapple with the many challenges—material, physical, and conceptual—encountered when making anything. It is precisely how Benson approached his own art.
This exhibition surveys nearly fifty years of Benson's photography, a wide-ranging body of work that reflects his humility and boundless curiosity about the world and his tireless exploration of how to make photographs. In addition, the exhibition includes a selection of artworks by ten artists who studied and worked with Benson at Yale University, where he was a professor and later Dean of the Art School. These works illustrate Benson's impact on generations of photographers by examining points of overlap and difference between his works and those of diverse artists he influenced.
Richard Benson: The World Is Smarter Than You Are was organized by the Philadelphia Museum of Art.
The exhibition was made possible thanks to the promised gift to the Philadelphia Museum of Art from William M. and Elizabeth Kahane of a collection of 180 works by Richard Benson.
Support for the accompanying publication was provided by Lynne and Harold Honickman, Phillip and Edith Leonian Foundation, Barbara M. Benson, Randi and Bob Fisher, Furthermore: a program of the J. M. Kaplan Fund, William M. and Elizabeth Kahane, and an anonymous donor.
The exhibition was curated by Peter Barberie, Brodsky Curator of Photographs, Alfred Stieglitz Center, Philadelphia Museum Art.