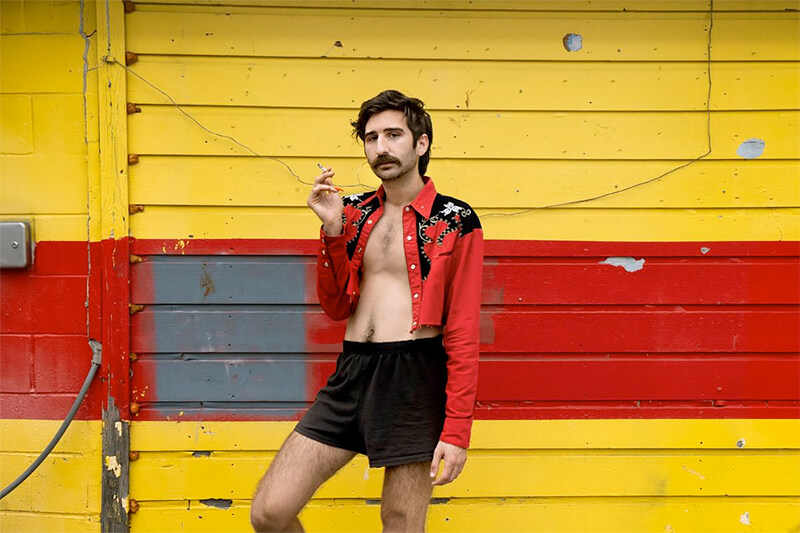 101 Enterprise Drive
Kingston, NY 12401
The Center for Photography at Woodstock (CPW) is pleased to announce Parallel Lives: Photography, Identity, and Belonging, an ambitious and innovative group exhibition of international contemporary artists, drawn from CPW's annual open call for submissions. Organized by noted curator Maya Benton, this is the largest exhibition in CPW's 45-year history and will be on view at a specially designed gallery space at the former IBM headquarters at Tech City, in Kingston, NY from November 5, 2022, through February 5, 2023.

Parallel Lives: Photography, Identity, and Belonging draws attention to complex notions of community and belonging, and in particular how our social and familial relationships have been reimagined as a result of the conditions of isolation and uncertainty imposed by the Covid-19 pandemic. Shared tendencies bring this geographically and ethnically diverse group of artists together, including the impulse to explore complex political histories, challenge modes of self-representation, excavate personal and family trauma, and an intense yearning for connection, kinship, and community. At a time of profound anxiety about the future and collective loss, the artists in Parallel Lives – ranging in age from their early 20s to their late 60s – are placed in dialogue with each other, presented in pairs or couplings, to encourage connections, conversations, and shared searches for meaning. The works engage with such topical issues as violence and intergenerational trauma, race and self-representation, immigration and border policing, constructions of gender and masculinity, and intimacy and the body. The artists draw from sources as diverse as their own family albums, government surveillance tools, and international archives of modern conflict – and they experiment with a wide range of photographic practices, including archaic techniques like cyanotype and wet collodion and the deployment of expired photographic materials.

"In direct response to the isolation and confinement of the pandemic years," states curator Maya Benton, "this exhibition aims to spark dialogue between artists and audience about vital social and political issues concerning race, representation, immigration, policing, gender, intimacy, and community. I sense a profound desire to facilitate and to reactivate the consolations and connections of communal gatherings."

The thirteen emerging and mid-career artists featured in this exhibition are Manual Acevedo (Newark, NJ), Jillian Marie Browning (Birmingham, AL), Billie Carter-Rankin (Milwaukee, WI), Marcus Xavier Chormicle (Las Cruces, NM), Scarlett Coten (Arles, France), Noelle Mason (Tampa, FL), Susan Mikula (Western Massachusetts), Marc Ohrem-Leclef (Brooklyn, NY), Deanna Pizzitelli (Bratislava, Slovakia), Felix Quintana (Los Angeles, CA), Jared Ragland (Logan, UT), Rashod Taylor (Springfield, MO), and Iris Wu (Chicago, IL).

Parallel Lives is the most recent installment of the series Photography Now, CPW's annual call-for-entry, in which a curator of national or international repute is invited to create a survey exhibition of contemporary photography. The selection of artists was drawn from over 600 submissions. Benton notes, "What is striking about this group of emerging artists is the diversity of backgrounds and approaches. Their wide-ranging responses to specific political and social forces amount to a kind of barometer of the key issues for photography today."

The large, pop-up exhibition will occupy 8,000 square feet of the former IBM offices at Tech City in Kingston, radically transforming an abandoned space that is itself in the midst of a revival.

In tandem with the Parallel Lives exhibition, CPW will host a five-part speakers series in January, featuring artists and invited guests. Check CPW website for further details.