From October 22, 2022 to December 10, 2022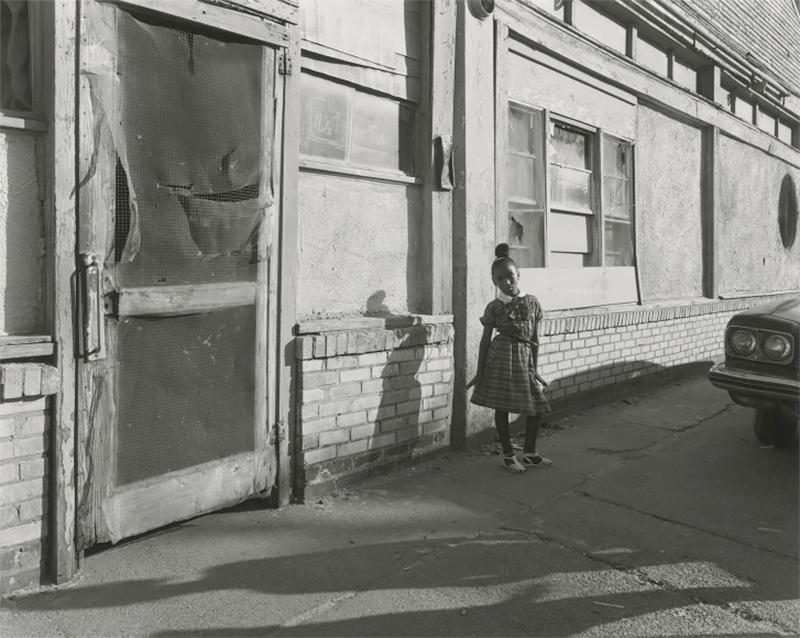 7661 Girard Avenue
La Jolla, CA 92037
Joseph Bellows Gallery is pleased to announce its upcoming exhibition, Baldwin Lee. The exhibition will open with a reception for the artist on Saturday, the 22nd of October, from 4-6pm, and continue through December 10th. This will be the second solo exhibition of the photographer's work presented by Joseph Bellows Gallery. The gallery first showcased Lee's epic project online, from April 18th – June 26, 2020.

The upcoming show will present a remarkable selection of vintage prints from this critically acclaimed and highly celebrated body of work taken within Black communities in the South, that began in 1983, and continued throughout that decade. The resulting collection of images from this seven-year period contains nearly ten thousand black-and-white negatives taken with a 4 x 5-inch view camera. Lee's graceful pictures from this project perfectly balance the photographer's presence and the subject's will, honoring both through the resulting, beautifully printed 16 x 20-inch black-and-white photographs. The esteemed photography curator Joshua Chuang has noted that, "The pictures stand apart, not because they are depictions of Black subjects by a first-generation Chinese-American, but because they were made by a photographer of rare perception and instinct."

Baldwin Lee studied photography with Minor White at the Massachusetts Institute of Technology, receiving a Bachelor of Science degree in 1972. Lee then continued his education at Yale University, where he studied with Walker Evans. He received a Master of Fine Arts in 1975. After school, Lee began teaching photography at the Massachusetts College of Art and then at Yale, while creating his own photographs, which at the time were rooted in the exploration of the contemporary built environment. Lee's later work from the early to late-1980s entitled, Black Americans in the South (from which this exhibition is drawn), is a compelling and empathic portrait that represents its subjects within their rural environments, expressing the joys of childhood, the gravity of adult life, and the places in between. Images from Lee's Southern work were featured in Aperture Magazine, Issue 115, New Southern Photography: Between Myth and Reality (1989), and now form the newly published monograph, Baldwin Lee (Hunters Point Press, 2022).

Lee's work has been exhibited at the Museum of Modern Art, New York, the Chrysler Museum of Art, the Knoxville Museum of Art, the Southeast Center for Contemporary Art, and the Museum of Contemporary Art of Georgia. His photographs are in the permanent collections of the Museum of Modern Art, the Virginia Museum of Fine Arts, the University of Michigan Museum of Art, the University of Kentucky Art Museum, the Yale University Art Gallery, The Morgan Library, and the Museum of the City of New York. He has been honored with fellowships from the John Simon Guggenheim Foundation (1984) and the National Endowment for the Arts (1984 and 1990).