From September 11, 2022 to April 02, 2023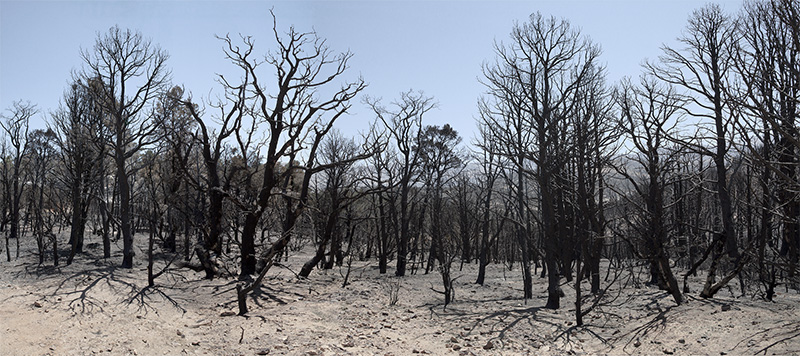 3824 + 3834 Main Street
Riverside, CA 92501
Tierra Entre Medio is a multi-generational exhibition that foregrounds four Chicana photographers working in Southern California. It features new works by Christina Fernandez installed alongside works by Arlene Mejorado, Lizette Olivas, and Aydinaneth Ortiz. Organized by Fernandez, the exhibition bridges myriad concerns inherent to her own work, highlighting practices that consider the regional, cultural, and topographical diversities that span Southern California Latinx communities. Beyond demonstrating the socio-cultural and physical nuances of landscapes between the border and inland Southern California, the exhibition will provide a framework through which to consider how environments shape the perspectives and experiences of working class, migrant, and diasporic communities.

About the Artists
Christina Fernandez (b. 1965) is a Los Angeles-based photographer whose practice explores issues related to migration, labor, gender, Mexican American identity, and the unique capacities of the photographic medium. She earned her BA at UCLA in 1989, and her MFA at the CalArts in 1996. She is associate professor at Cerritos College, Norwalk, where she has been on faculty since 2001.

Arlene Mejorado (b. Los Angeles) is a Los Angeles-based multidisciplinary artist whose practice spans analog and digital photography, video, and installation. Mejorado's work employs documentary forms, visual media, everyday materials, and repurposed documents to counter cultural erasure and personal, collective, diasporic, and migrant experiences and stories. She earned her BA in Latin American Studies from the University of Texas, Austin, and is currently an MFA candidate in Visual Arts at UCSD.

Lizette Olivas (b. 1986, El Monte, CA) is a San Bernardino-based photographer whose work chronicles the quotidian moments of inland Southern California through a blend of portraiture and landscape photography that is at once urban and rural. She earned her BA in Art at UCLA in 2014.

Aydinaneth Ortiz is a Southern California-based photographer who utilizes documentary, landscape, and portrait genres to examine the intersections among the urban environment, familial relationships, mental illness, drug addiction, and immigration. She earned her BA in Art at UCLA, and her MFA in Photography at CalArts. She is assistant professor of Photography at Cypress College.

Culver Center of the Arts
Image: Christina Fernandez, Burn Area I, 2021 (detail). Courtesy of the artist and Gallery Luisotti, Los Angeles.