From April 22, 2022 to February 12, 2023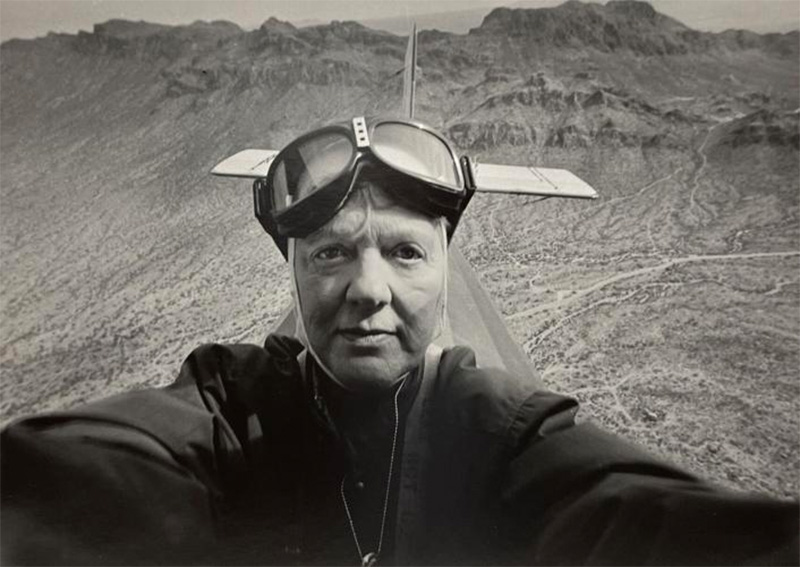 One Collins C. Diboll Circle, City Park
New Orleans, LA 70124
Anne Noggle's (American, 1922–2005) life is the stuff of legend. Born in Evanston, Illinois, in 1922, she earned her pilot's license as a teenager. In the 1940s she flew missions as a Women's Air Force Service pilot (WASP) a small, elite group of women who served during World War 2. She then went on to become a stunt pilot in an air show and a crop duster, and then again flew missions during the Korean War. Emphysema grounded her from official aviation shortly after that, but she never fully abandoned personal flight.

She did, however, begin a second, influential career as a photography professional, making photographs, teaching photography at the University of New Mexico, and working as a curator at the New Mexico Museum of Art. In all of these capacities, Noggle foregrounded women in photography. As a curator, she produced a major exhibition for the San Francisco Museum of Modern Art, Women of Photography: An Historical Survey in 1975. As a photographer, she explored the aging process of women, a process she referred to as "the saga of the fallen flesh." In her most famous body of work, Noggle repeatedly photographed herself throughout the 1970s and '80s in direct, revelatory images that record, for example, her face shortly after a facelift with sutures still visible under her eyes. Her desire to present her own body, with all of its wrinkles and folds, challenged traditional art historical concepts of feminine sexuality in pictures.

Her adventurous and fearless spirit is perhaps best embodied in the self-portrait she made while flying her own plane. One of the greatest selfies ever produced, Noggle would have had to temporarily let go of the plane controls to hold the camera and release the shutter. Finally, even later in life, Noggle tracked down and photographed as many WASP members as she could find. The portrait here of Bonnie Dorsey Shinski is further evidence of Noggle's devotion to preserving the contributions of women in the twentieth-century.