From June 18, 2022 to January 01, 2023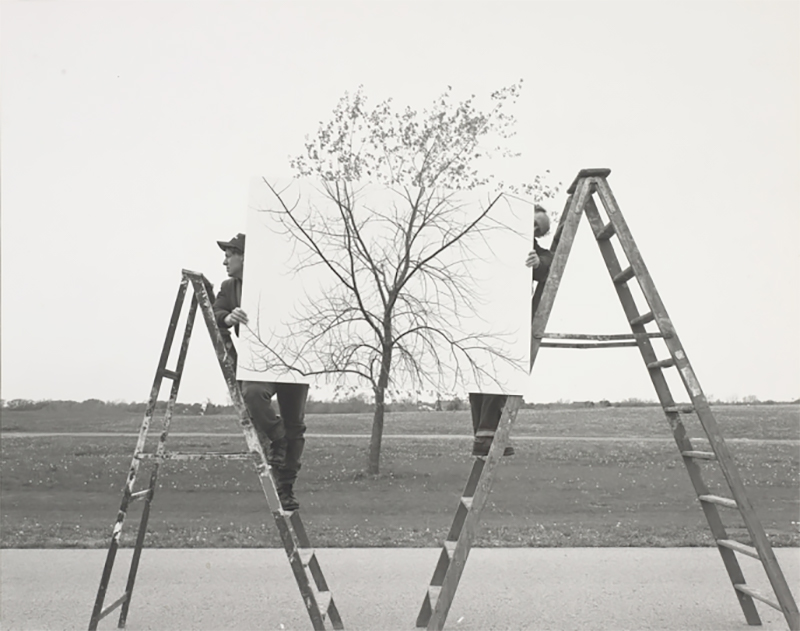 900 East Avenue
Rochester, NY 14607
Photography is often thought to truthfully depict what is put in front of the camera. But each choice that a photographer makes— subject, angle, framing—and the context in which we see the work affect our understanding of the image, the medium of photography, and the world around us.

The works presented in Perspectives showcase different ways that photographers see, depict, or manipulate the concept of space. All of the works are recent gifts to the George Eastman Museum collection, which the museum actively expands through donations and purchases. The exhibition is presented in the museum's Project Gallery, with select photographs on view in the Potter Peristyle.

Thomas Ruff's photographs of white tile-clad bathrooms (2000) are studies in form as well as portrayals of emptiness, as the seemingly clean spaces yield to well-worn surfaces devoid of the people who inhabit them. JoAnn Verburg's study of a tree at Artpark in Lewiston, New York (1990) subverts our ability to understand the very subject she is portraying because it has been replaced by a photographic replica. Andrew Moore's War of 1812 Mural, Building 125, Governors Island, New York (2003) is, on its face, a study of a Works Progress Administration mural honoring the island's military history, but his framing plays with the viewer's understanding of foreground and background. Anne Collier's work Crying (2005) completely flattens the photographic plane, making conceptual art from a stack of record albums leaned against a wall. Similarly, what appears to be a photograph of the remains of a party is actually a highly composed still-life by Laura Letinsky that belies the veracity that is often assumed of photography. Finally, Tamas Dezsö's direct depiction The Flooded Village of Geamăna (2011) documents what is now known to be an environmental catastrophe after the remote Romanian village was flooded with toxic mud and water runoff from a nearby copper mine.

Taken together, the works in this exhibition show how contemporary artists continue to explore our understanding of diverse spaces through photographed (mis)representations or constructions.