From August 06, 2022 to September 24, 2022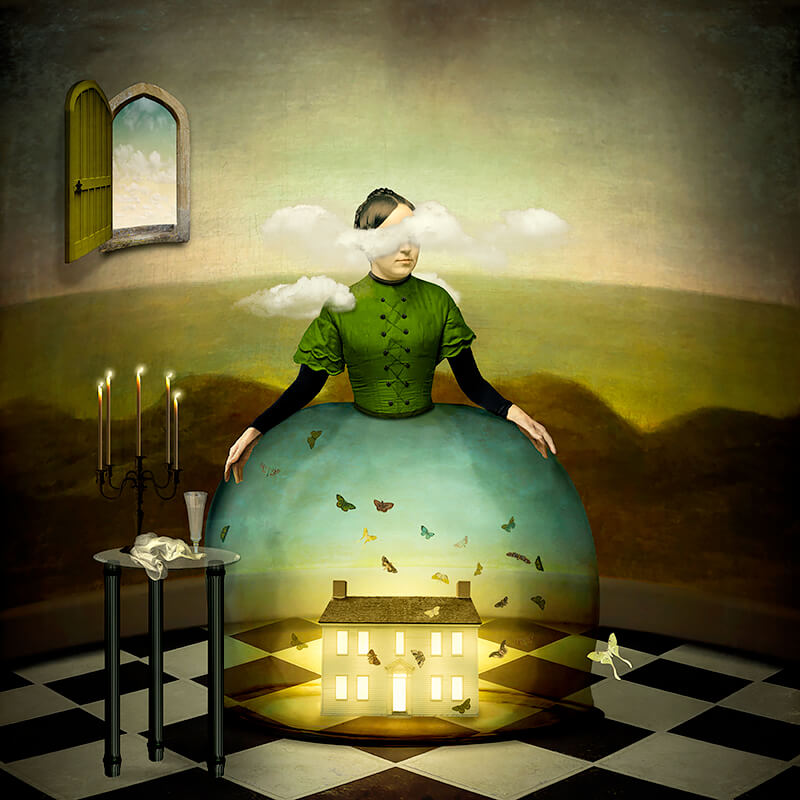 541 S. Guadalupe St.
Santa Fe, NM 87501
photo-eye Gallery is pleased to announce Internal Logic, an exhibition of color photomontage by gallery artist Maggie Taylor. Taylor will be at photo-eye on Saturday, August 6th from 3-5 pm for an artist reception and will be available to sign her new book by the same title.
Taylor constructs what she terms ''dreamlike worlds inhabited by everyday objects.'' An early adopter, Maggie Taylor has been utilizing digital technology to build her evocative and elaborate photomontages for more than 20 years. These whimsical narratives often begin as pastel background drawings with additional components such as 19th Century photographs, drawings, vintage toys, seashells, feathers, and taxidermy scanned and meticulously arranged over time to complete the scene. Working instinctively, Taylor crafts a surreal alternate reality with curious peculiarities and rich in symbolism.