From September 23, 2021 to October 24, 2021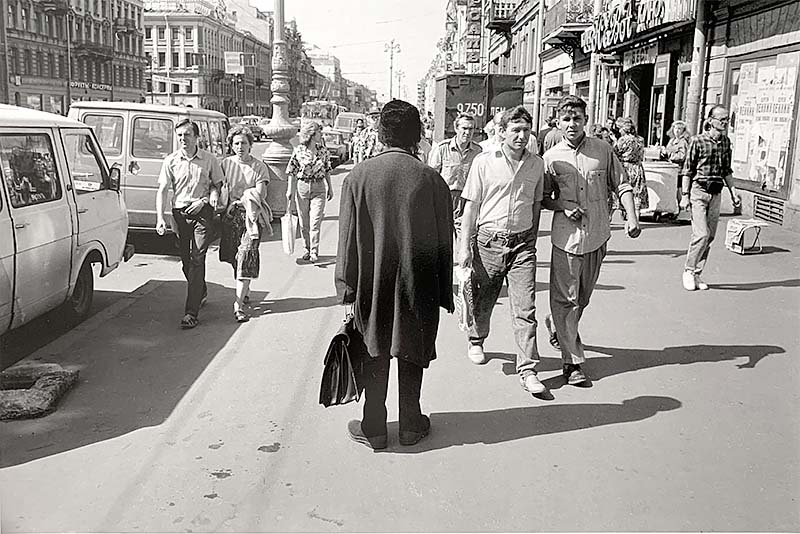 414 Canyon Road
Santa Fe, NM 87501
Aurelia Gallery, is pleased to present Being and There, a photography exhibit by New York-based Photographer Joseph Lawton, September 23rd– October 24th. Opening Night Reception: Friday, September 24th, from 5 pm to 7 pm. Artist will be in attendance.

Being and There features early black and white photographs from India, China, Indonesia, Russia, France, El Salvador, Guatemala, and Mexico.

The photographs have a transparent formal ease that makes his subjects appear accessible to anyone willing to get up and go for a long walk. The work shows the world colored with a sense of romance that stirs a yearning to get out of the country. It is a travel resume that has provided a string of adventures and anecdotes that should certainly satisfy the curiosity of a boy from Upstate.

Joe's pictures address something more personal than their foreign settings. His images of distant locations blend easily with pictures from the streets of New York, or his beloved New York State Fair. The heart of the work is that no matter how far afield Joe travels, he always brings back little pieces of himself. The pictures reveal much more about Joe and his travels than the stamps in his passport, or the stories he may tell later over drinks. - Carl Gunhouse in the afterword of Lawton's book Plain Sight.

About Joseph Lawton
Joseph Lawton has taught photography at Fordham University for over thirty-five years, and served as the Director of the Visual Arts Department at Fordham. He has also taught at Hunter College, Pratt Institute, and the School of Visual Arts. The recipient of the Light Works and the Southeast Center for Photography grants, his work has been published in the New York Times, and in Life and Time magazines, and is included in public and private collections, including Bibliothèque Nationale. Exhibitions include PS1, Canton Museum, and OK Harris Gallery. A catalogue of his photographs from the New York State Fair is available through Light Works, Syracuse University, and his recent book, Plain Sight, was published by waal-boght press.