From September 17, 2020 to November 29, 2020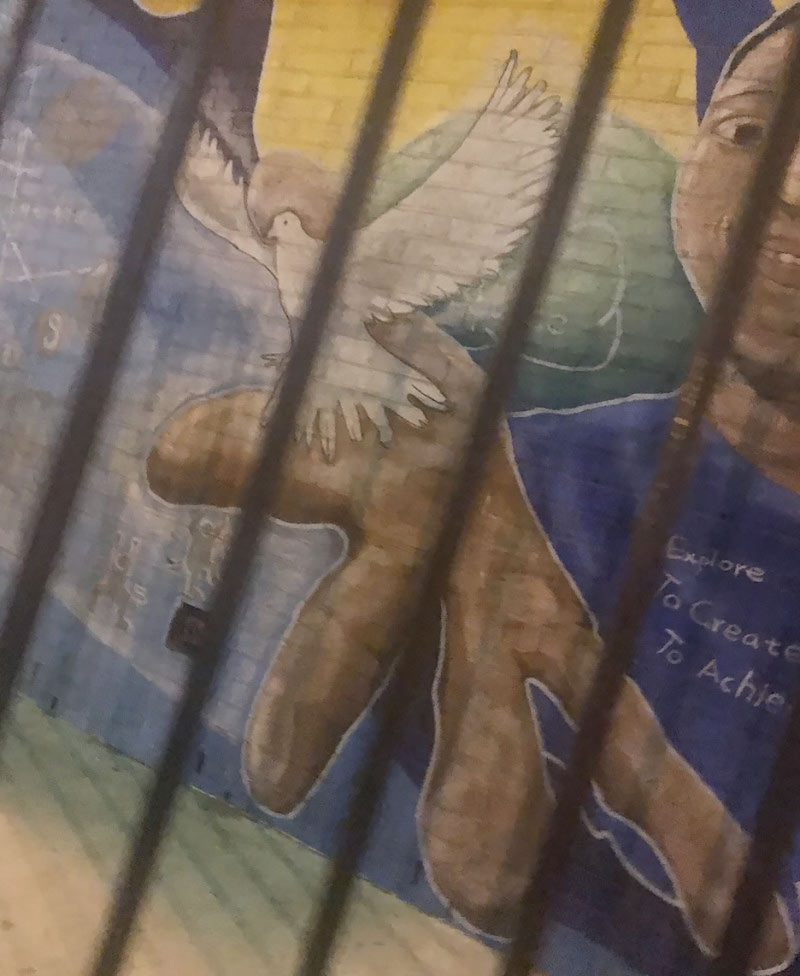 466 Grand Street
New York, NY 10002
An Esparza frames the poetic dynamics among signage, found objects, passerby, and their urban contexts. Privileging the inner-city, East Coast, Latinx and Black lives and their rituals, Can We Talk? asks for a patient, inquisitive gaze so that one's eyes may respond to the sentimentality, tragedy, and contradiction embedded in everyday visual landscape.

Gogy Esparza (b. 1987) is an Ecuadorian-American, New York City-based artist who concentrates in photography and video. His photography project, El Vacîo (2012-14), was published by Dashwood Books and featured in accompanying exhibitions with Comme Des Garçons in Berlin and the Wayward Gallery in London.

He has also exhibited at HVW8 Los Angeles; HVW8 Berlin; SO1 Gallery, DOMICILE, and Just Another Gallery in Tokyo; La Pierre in Paris; The Aishti Foundation in Beirut; 98 Orchard, No Romance Gallery, Magic Gallery, and Know-Wave Gallery in New York; Auto Body in New York and Miami; Good Taste in Miami; and Test Gallery in Copenhagen.

Esparza has collaborated with brands such as Supreme, Comme Des Garçons, Nike, Adidas, Converse and Vans, and his work has been featured in publications including ARTFORUM, Purple Diary, The New York Times, Vogue, Interview, Richardson Magazine, Cultured, VICE, i-D, Office, Dazed, GRIND, Ollie, Eyescream, Highsnobiety, Hypebeast and Studio Magazine (published by the Studio Museum in Harlem).