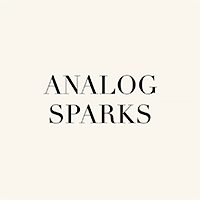 Theme:
Analog photography
Entry Fees:
Between $10 and $25
The Analog Sparks International Film Photography Awards is inviting the professional, amateur, and student analog enthusiasts worldwide to submit the best photographs captured by an analog process. Colour or black and white film, instant film, collodion and other alternative techniques are accepted.

The mission of the AS International Film Photography Awards is to discover, showcase and promote photographers working across all genres of analog photography worldwide.

The philosophy of the competition is to create long-term collaborations with artists globally and all winners will participate in art residencies, solo and group exhibitions across Europe to celebrate work, talent and the new era of film photography.

"Unlike the almost unlimited number of photos you can take with a digital camera, analog photographers are limited to what the film roll will allow. You are challenged with each image and always have a decision to make, because it is only possible to take an image once. We want to reward this truly unique style of art and ensure that the global audience gets a chance to see the best shots", shared Reka Koti, co-founder of the awards.

Winners will get the chance to win up to $1,600 in cash, as well as the opportunity to exhibit their work in the House of Lucie galleries in Budapest, Ostuni, Athens and beyond.