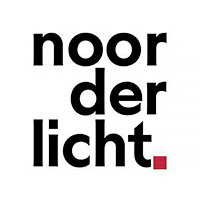 Central to the 2020 Noorderlicht International Photography Festival is the mind-set and energy of the youngest generation of world citizens: Generation Z. How do they deal with their dystopian future perspective? Their emotions are a source of desire and a sinkhole at the same time, leading to grand and compelling activism, but also to changing attitudes to life that remain under the radar. By tapping into the hopes and fears of Generation Z, Noorderlicht aims to provide insight into their young adult world and reflect them against those of previous generations.

(Stereo)typing
Generation Z is the first group of digital world citizens to have an infinite amount of information at their fingertips from an early age on. But they are also naturally aware of its problematic relationship with the truth and live in the knowledge that their real life does not correspond to the screen reality they can create.

Generation Z is witnessing the start of the fourth industrial revolution, in which technology is turning labour relations and the very essence of humanity upside down. Z is confronted with climate threats and an exhausted earth. It has no conscious memories of 9/11 or of a time without war on terror. It grows up in a world where it sees itself surrounded by work pressure problems, economic stagnation and nationalistic sentiment. They are young adults with less expectations of a stable future than their parents, something they hold previous generations (Millennials, Generation X, Boomers) responsible for.

The new alphabet
If one thing is clear to this generation it's this: the current system no longer suffices. They collectively take to the streets to bring about change and fight hand in hand for a new balance between the forces that must guarantee the future of this planet. Z is clearing up radically, speeding up things like equality and inclusiveness. Subjects such as de-colonialisation, gender equality and body positivity are high on the agenda, and that is just the beginning. The alphabet must start all over again, with a fresh alpha that has a full alphabet ahead of it. Everything is being done to make that happen.

In short
Generation Z is about realising a turning point, creating a basis for a new future and taking responsibility. In this story it is the personification of a change in thinking and acting, in which all generations will have to participate.