In 2009, I was asked to curate a show for the
San Francisco Arts Commission Galleries
. This was an exhibition of 10 curators selecting 10 images by 10 artists (10x10x10).
At the time my brother had recently died and I had the understanding of how fleeting life is, how short and bittersweet and unpredictable and relentless really. I had been building shows based on antiquated and analog and toy cameras for years at that point and one artist's work that I saw and embraced and included in many exhibitions was
Daniel Grant
.
It was the simplicity coupled with the poignancy in his images that brought me back, again and again. I had seen his image of a persimmon tree in the green lushness that is California in the winter. The tree is bare, minus the startlingly red fruit. It is the end of something, clearly, but what? When I found out, this is what I wrote:
There is this: the silence of the hills at dusk and over-ripe persimmons hanging on at the end of a long season. I saw this photograph and wondered at the tenacity of nature. And human beings. How we survive all sorts of conditions and relationships. And how time shapes us and leaves us alone at the end. I saw this photograph and wondered about the rest. About a pilgrimage to an unknown place. A wound healed. A knot untied. A season ended. A story told.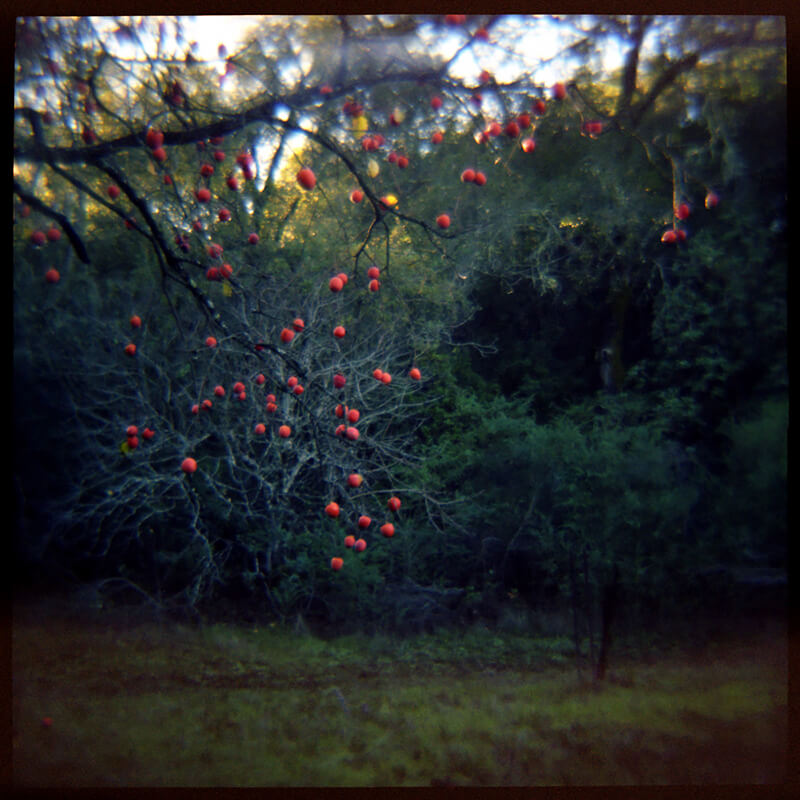 Give me this: one son and one father and a distance vaster than the green rolling hills of Napa and Sonoma counties. And there was a story there, in the earth beneath the images: a dying father and an estranged son and the miles traveled to reconcile a lost relationship. It's in the soft rises and the dark trees and the glowing fields. The photographs are the evidence of the journey made.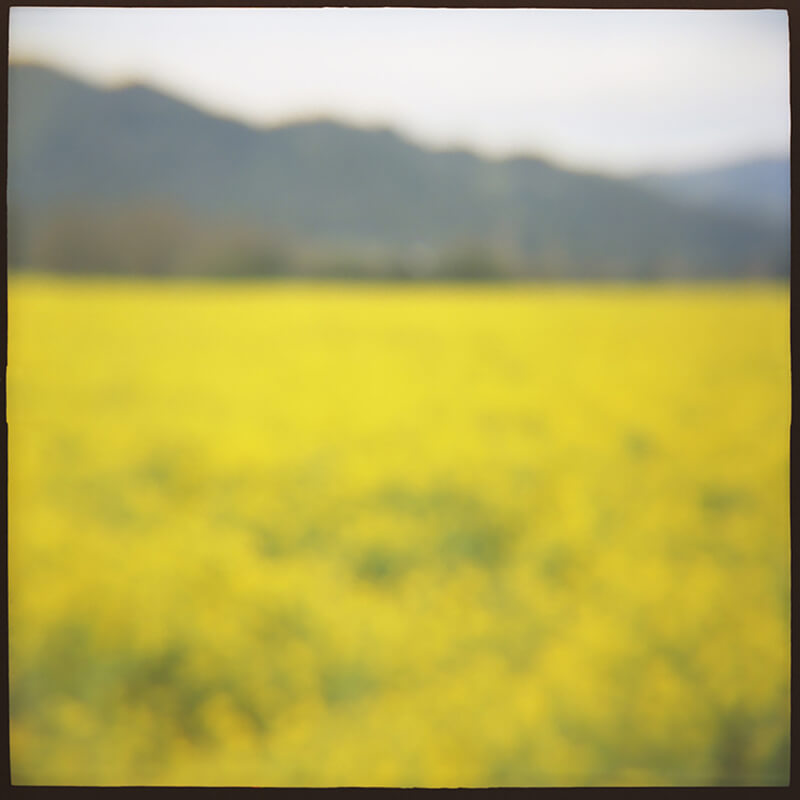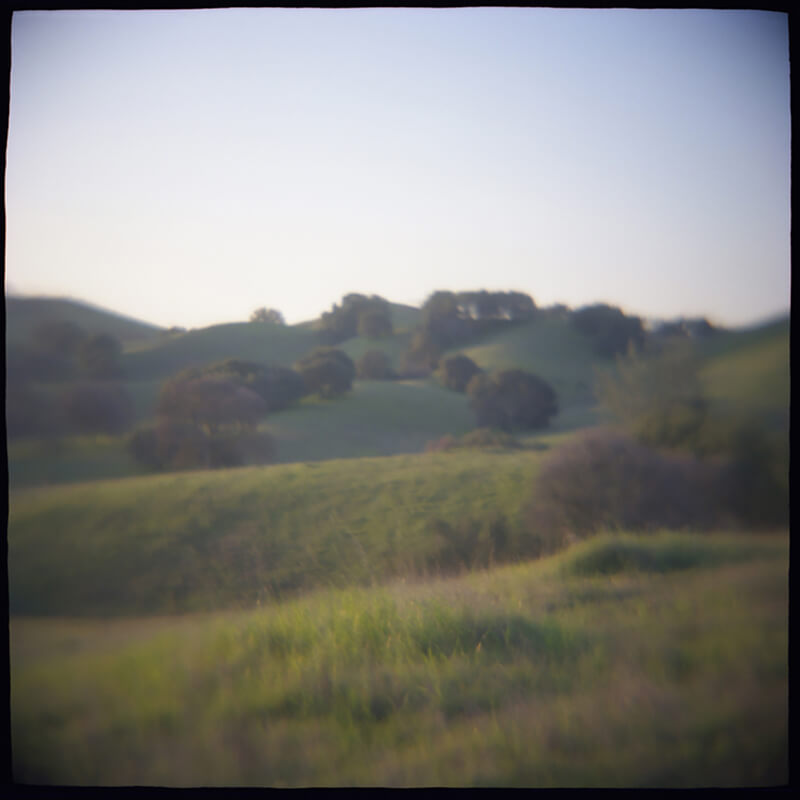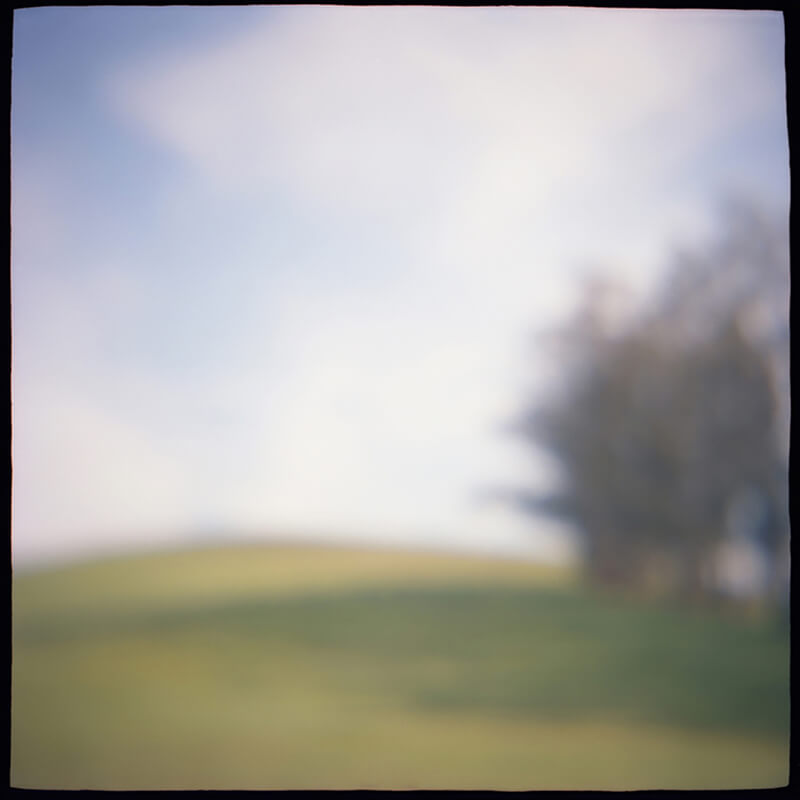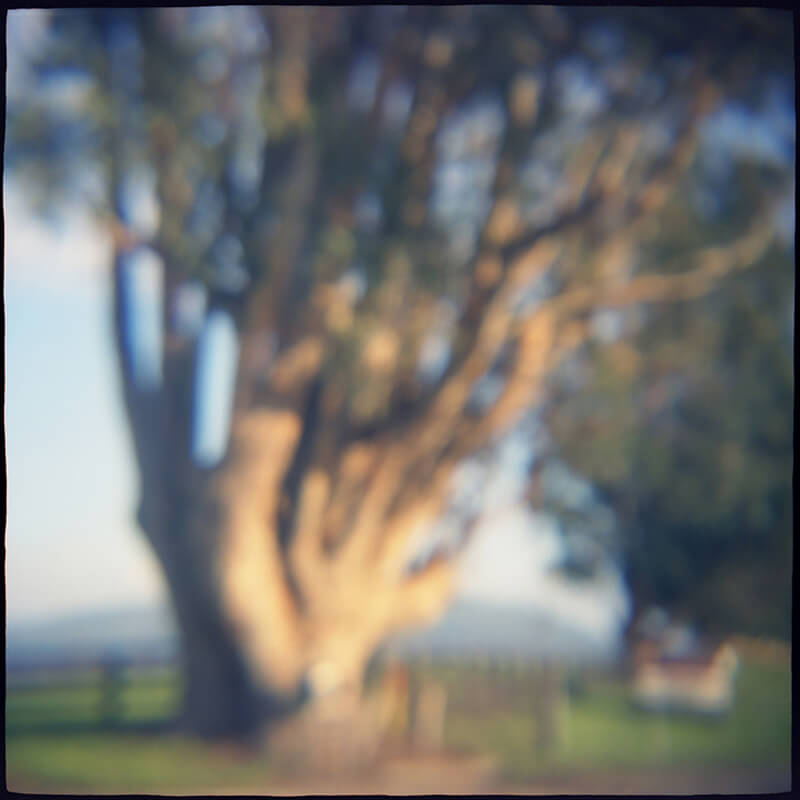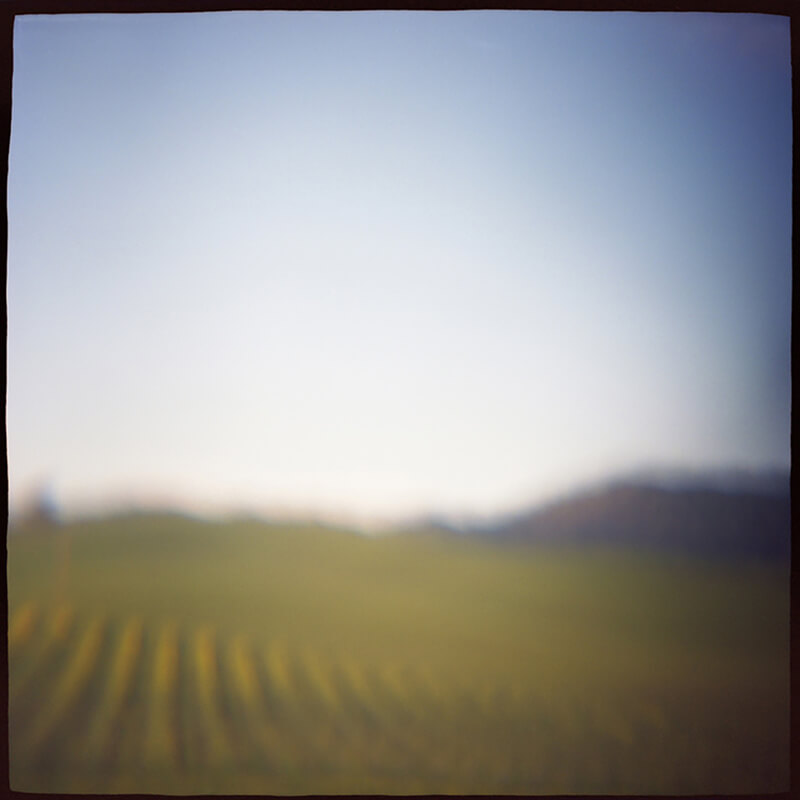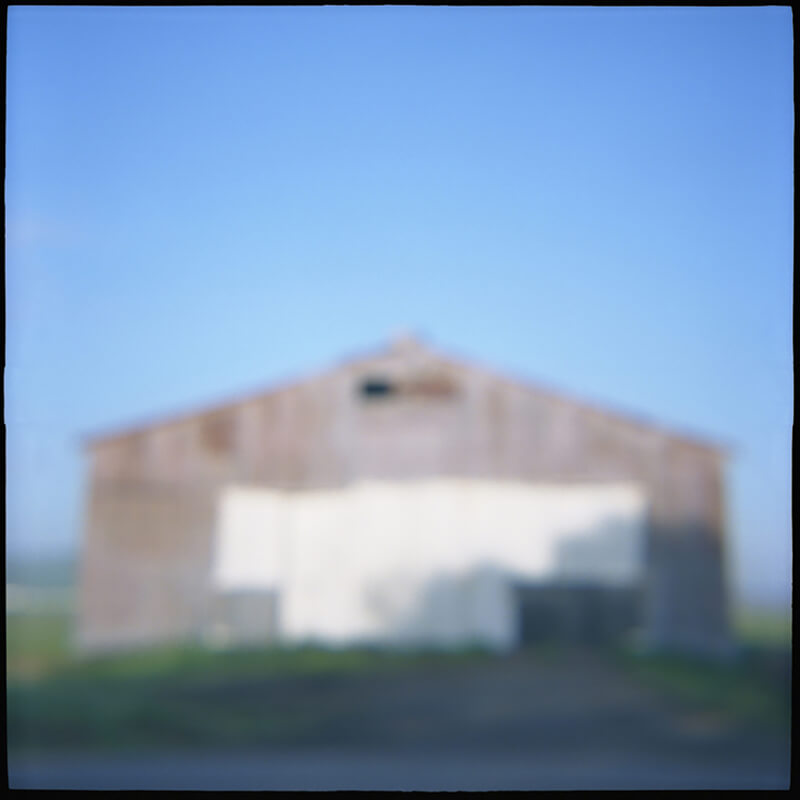 I chose Daniel Grant for this exhibition because of his exquisite and appropriate use of the Diana camera. The soft focus and timeless quality is the perfect tool to reclaim his past and also to document the passing landscape as he traveled to and from his ailing father. There is also this: I see many landscapes cross my desk at the gallery and so many imitate the traditions of the great California photographers: grand and majestic views printed in black and white. Daniel's soft color images are intimate and quiet and remind me of when the birds fall silent at the end of the day.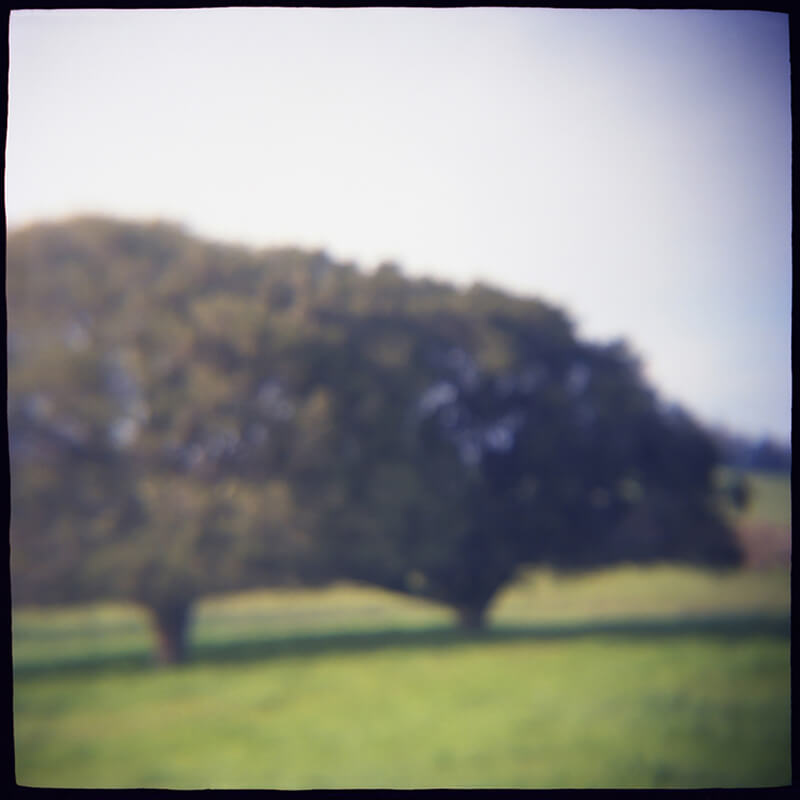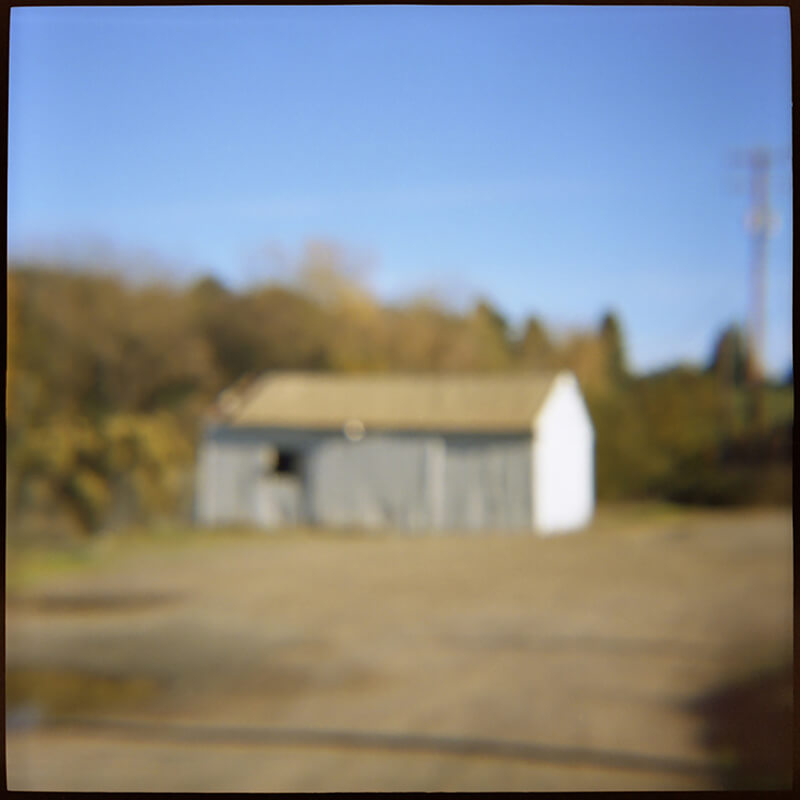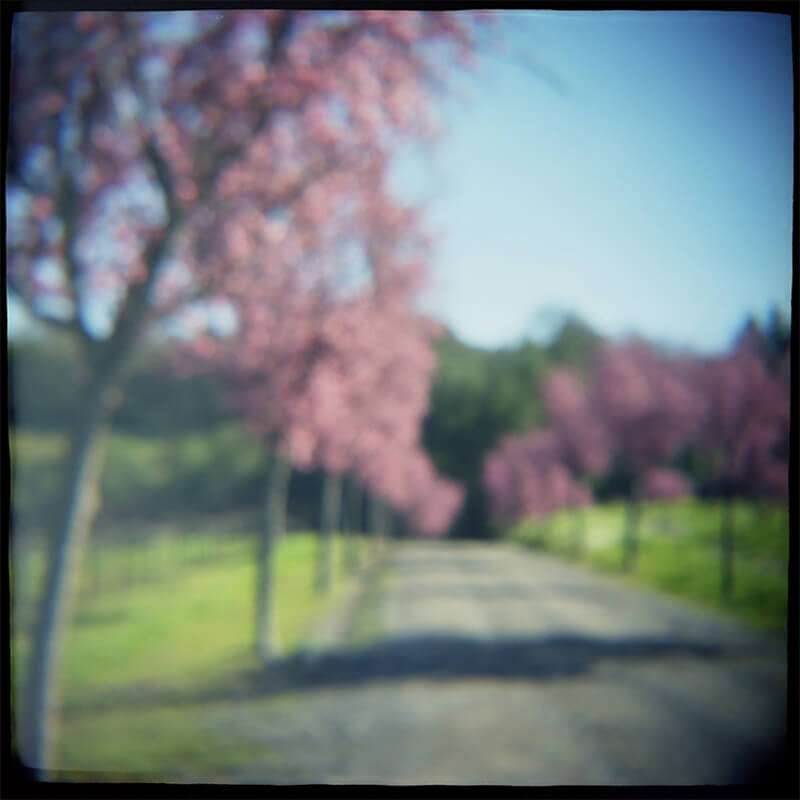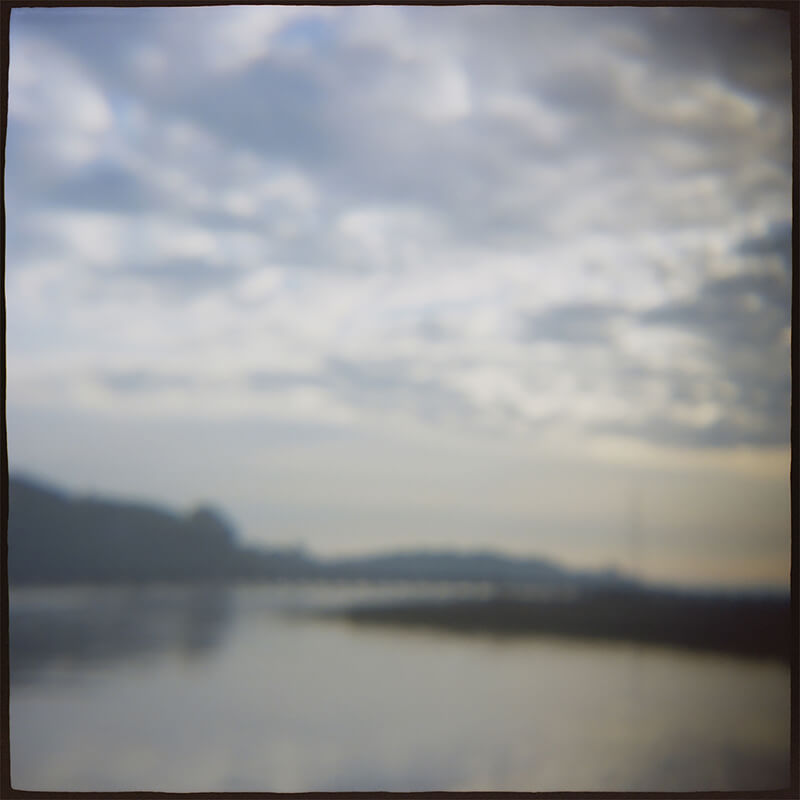 Daniel Grant has made a fine art photography career out of using toy cameras. His series,
My Affair With Diana
is a pun because the plastic camera he has chosen as his tool is a
Diana
. But it is also a truth because he really did fall in love with Diana. The images he made with that little box camera with the questionable fixed lens show that tenderness...and also passion and curiosity and a clarity of seeing that maybe only comes when you lose your heart to something. I'm not often a fan of nudes, but there was something about this series that kept me coming back to see what would happen with him and Diana next.
I still return to see where they are at in their relationship and also to see where Grant is on his trajectory with his photography. The plastic camera is a challenging one to use and get consistent and stunning results, but this image maker has embraced Diana whole heartedly and she is indeed reciprocating.
Daniel Grant's portfolio on All About Photo