I started a competition almost ten years ago that featured work from toy cameras (plastic cameras with plastic lenses like the Diana or the Holga) and while jurying this competition, I first encountered the work of
Dennis Hodges
. His graphic, dark images were somehow beautiful and ominous at the same time. I noted that the framed pieces came from Hungary, yet if they didn't sell during the exhibition, I shipped them back to Kansas. A mystery.
Finally, years later, Dennis Hodges sat down across from me at a table at
PhotoLucida
, a biennial portfolio review in Portland, Oregon. It's always nice to match a face to a name and to images. I thought immediately, how could this jovial guy be making those pictures that are so unsettling. Well, I guess spending years in the middle of the United States and more years in Eastern Europe will do that to an artist.
At this review he did have the portfolio of plastic camera images from Wherever You Go, There You Are, but he also had a new project. Hodges slid a box of prints across the table to me and I wondered how I had ever thought his previous body of work was disturbing. The first photograph was an installation shot of multiple pairs of eyes, larger than life, looking down on the viewer, all seeing, all knowing. This brilliant installation was at
PhotoVisa
in Krasnodar, Russia in 2012 where the giant eyes were mounted above escalators that poured you into the space with these strangers' eyes staring down at you. The portfolio continued with individual pictures of all these pairs of eyes, looking right at me.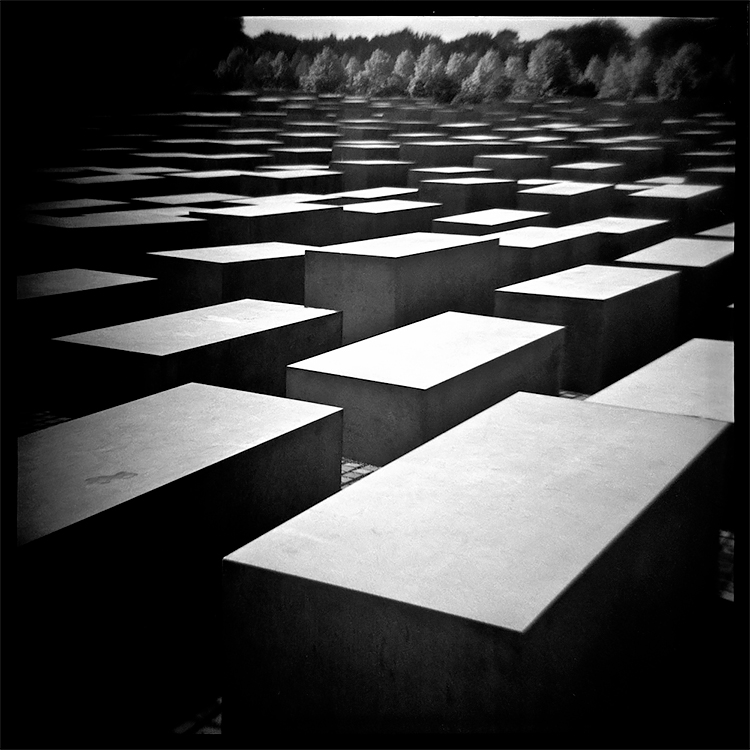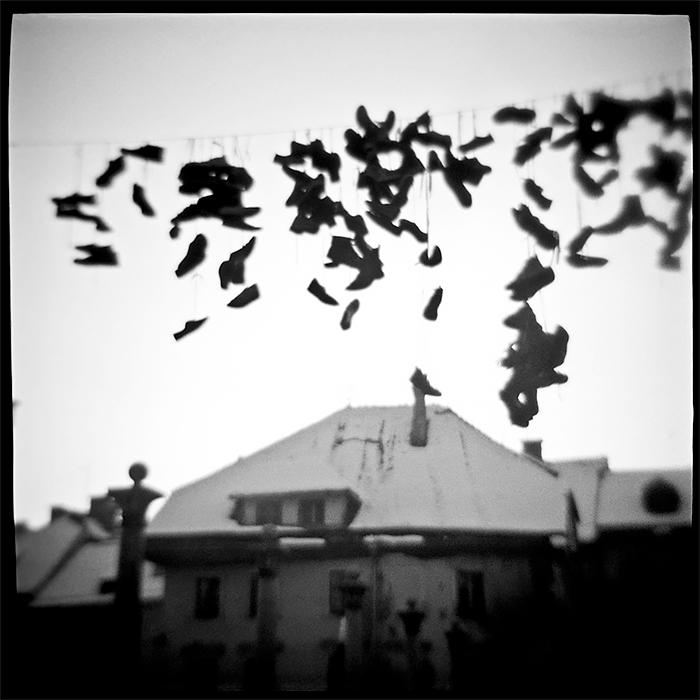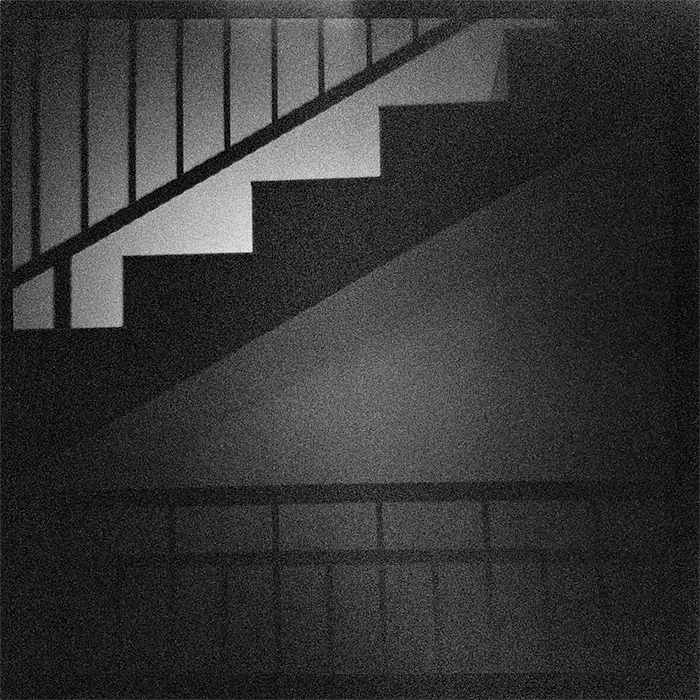 As Dennis and I talked, I kept thinking about why this work was so powerful and also why he was making this particular work, especially when he is such a great photographer and these very images are appropriated. And this is what I learned and then really appreciated:
The key feature of the human face is the eyes. When we first meet another person, we make eye contact. The eyes are what we look at when we talk with another person to ensure they understand us; to ensure we understand them. Eyes express the truth of what a person feels, thinks or believes. As writers and philosophers have noted through millennia, the eyes interpret what the soul believes.
In this context, then, the focus only on eyes in Hodges series A Sense of His Soul strips away any cultural identification; clothing, hair style or other traits, characteristics or traditions that would identify a person from a specific area or culture are absent thereby making all subjects in this work equal in the eyes of the viewer. We can learn about them only from what their eyes tell us.
U.S. President George W. Bush, after his first meeting with Russian President Vladimir Putin, remarked that he looked the man in the eye... [and] was able to get a sense of his soul.
In Central and Eastern Europe, as well as Latin America, politics are still relatively unvarnished, few if any handlers exist and Photoshop is not liberally applied to photos. Political candidates use posters that include portraits of themselves to generate interest and, hopefully, votes in the coming election.
This conceptual series, shot during recent elections in Poland, Slovakia, Hungary, Serbia, Ukraine, Czech Republic, Croatia, Romania and Guatemala, doesn't just explore human characteristics such as truth, trust and honesty, it attempts to give us a glimpse into the minds of the politicians that run today's countries by focusing only on their eyes in the portraits from their political posters. Look into the eyes of these politicians and see if you gain a sense of their souls.
This project has been shown several times, including PhotoVisa in Krasodar, Russia, MOPLA in Los Angeles, Museum of Contemporary Art Junin in Argentina (as part of Encuentros Abiertos), and, most recently, at Guatephoto in Guatemala. Given the subject of and the concept behind the series, it lends itself to a variety of curating possibilities. At Guatephoto, for example, the series was shown in the back windows of public buses.
The next installation of this work is a solo show at
The Vernon Filley Art Museum
in Pratt, Kansas. For this exhibition, Hodges has chosen to show the images as portraits. The show also includes a video from the series shown in a voting booth. If you are curious and anywhere in the region, Hodges will be doing an artist's talk at 18:00 on 20 February at the museum. Please join him and prepare to have your hair stand on end. With the election season upon us here in the United States, it's a perfect time to be thinking about politicians and what they are really saying and what is the truth and who do you trust and do we get a sense of their souls, or in some cases, do they even have souls? I'm looking forward to this conversation and also to this latest incarnation of A Sense of His Soul. Congratulations, Dennis!

© Dennis Hodges - Candidate 586

© Dennis Hodges - Candidate 532

© Dennis Hodges - Candidate 365

© Dennis Hodges - Candidate 258

© Dennis Hodges - Candidate 221

© Dennis Hodges - Candidate 175

© Dennis Hodges - Candidate 138

© Dennis Hodges - Candidate 93
Biography
Dennis' work is a mashup of things he loves: strategy, creativity and photography. The blend of these is the material he works with when he helps companies shape their ideas into action.
His journey started many moons ago with a self-designed undergraduate Humanities program that taught him to see the bigger picture with relationships and connections between seemingly dissimilar items. Toss in a passion for creative thinking/problem solving and a life-long drive to create art through photography and you have a pretty complete picture of Dennis.
He continually looks for new ways to approach life as art and help others look at life and their work differently. One role he plays is that of a catalyst to help bring out the creativity in others through speaking and workshops. He is an award-winning photographer, created Creatalyst a creative thinking application for the iPad and most recently launched the lifestyle brand "Dream. Believe. Do.
Dennis holds a Ph.B. from Southwestern College and an M.M. from the J.L. Kellogg Graduate School of Management at Northwestern University.