American Photographer | Born: 1924
Robert Frank is one of the most acclaimed photographers of the 20th century. His seminal book, The Americans, is arguably the most influential publication of photography among artists that followed. In 2009, a major substantial touring monographic exhibition and scholarly catalogue organized by Sarah Greenough made stops at the National Gallery of Art, Metropolitan Museum of Art, and the San Francisco Museum of Modern Art. Looking In: Robert Frank's The Americans coincides with the 50th anniversary of the publication of The Americans, first released in 1958 by Parisian publisher Robert Delpire, and in 1959 by Grove Press, which made the book available to a wider audience.
Source Robert Mann Gallery
Author: Robert Frank
Publisher: Steidl
Year: 2013 - Pages: 72
Following its acclaimed predecessors Tal Uf Tal Ab (2010) and You Would (2012), Park / Sleep is the third in the series of Robert Frank's late visual diaries. It takes up his familiar collage technique, combining new and old snapshots mainly of Frank's friends, family, and home/studio, but also scenic and urban settings and interiors. The images are accompanied by short texts--notes, pieces of conversations, poems, and thoughts.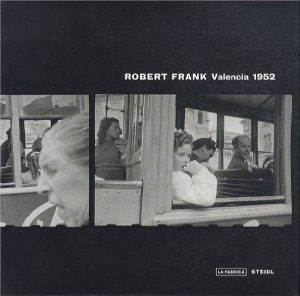 Author: Robert Frank
Publisher: Steidl
Year: 2012 - Pages: 64
In 1950, Robert Frank left his job as a photographer in New York to travel through Europe with his family. That summer he arrived in Valencia, Spain, which was at the time a humble, bleak place enduring the austere conditions of the postwar period like the rest of the country. The pictures Frank took of Valencia depict the daily life of a fishing village. His portrayal is so natural and clear that further verbal explanation seems superfluous; they simply reflect, in the photo grapher's words, "the humanity of the moment". The photographs in this book, many of which have never been published before, allow dignity to override poverty.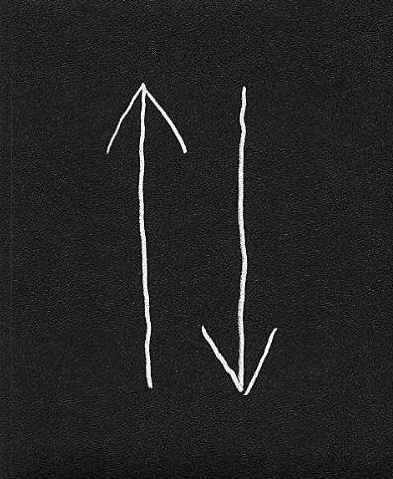 Author: Robert Frank
Publisher: Steidl
Year: 2010 - Pages: 40
"Tal Uf Tal Ab is Swiss-German. It means direction up the valley - down the valley. Now I live and wait and think mostly in the places I live - New York City and Mabou N.S." Robert Frank. Tal Uf Tal Ab is a book of new photographs by Robert Frank. Frank's subjects are his life now, an inquisitive existence shaped by memory: newsstands, streetscapes, portraits of friends and his wife June Leaf, interiors, a self-portrait. This book is the latest phase in Frank's unceasing exploration of photography, and a humble yet important progression in the medium of the photobook.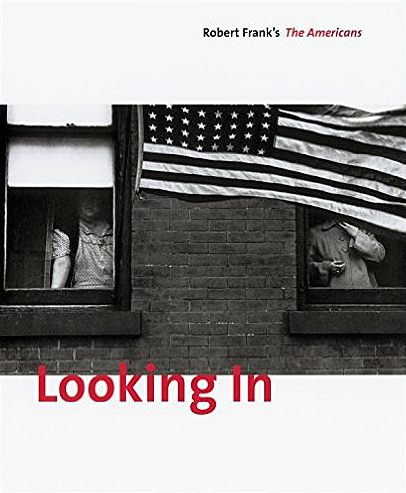 Author: Robert Frank, Sarah Greenough
Publisher: Steidl
Year: 2009 - Pages: 528
First published in France in 1958, then in the United States in 1959, Robert Frank's The Americans changed the course of twentieth-century photography. Looking In: Robert Frank's "The Americans" celebrates the fiftieth anniversary of this prescient book. Drawing on newly examined archival sources, it provides a fascinating in-depth examination of the making of the photographs and the book's construction, using vintage contact sheets, work prints and letters that literally chart Frank's journey around the country on a Guggenheim grant in 1955-56. Curator and editor Sarah Greenough and her colleagues also explore the roots of The Americans in Frank's earlier books, which are abundantly illustrated here, and in books by photographers Walker Evans, Bill Brandt and others. The 83 original photographs from The Americans are presented in sequence in as near vintage prints as possible. The catalogue concludes with an examination of Frank's later reinterpretations and deconstructions of The Americans, bringing full circle the history of this resounding entry in the annals of photography. This volume is a reprint of the 2009 edition.