American Photographer | Born: 1917 - Died: 2009
Irving Penn was born on June 16, 1917 in Plainfield, New Jersey, to Harry Penn and Sonia Greenberg. In 1922, Irving Penn's younger brother, Arthur Penn, was born, who would go on to become a film director and producer. Irving Penn attended the Philadelphia Museum School of Industrial Art (now the University of the Arts) from 1934 to 1938, where he studied drawing, painting, graphics, and industrial arts under Alexey Brodovitch. While still a student, Penn worked under Brodovitch at Harper's Bazaar, where several of Penn's drawings were published. Irving Penn worked for two years as a freelance designer and making his first amateur photographs before taking Brodovitch's position as the art director at Saks Fifth Avenue in 1940. Penn remained at Saks Fifth Avenue for a year before leaving to spend a year painting and taking photographs in Mexico and across the US. When Irving Penn returned to New York, Alexander Liberman offered him a position as an associate in the Vogue magazine Art Department, where Penn worked on layout before Liberman asked him to try his hand at photography for the magazine. Irving Penn photographed his first cover for Vogue magazine in 1943 and continued to work at the magazine throughout his career, shooting covers, portraits, still lifes, fashion, and photographic essays. In the 1950s, Penn founded his own studio in New York and began making advertising photographs. Over the years, Penn's list of clients grew to include General Foods, De Beers, Issey Miyake, and Clinique. Irving Penn met fashion model Lisa Fonssagrives at a photo shoot in 1947. In 1950, the two married at Chelsea Register Office, and two years later Lisa gave birth to their son, Tom Penn, who would go on to become a metal designer. Lisa Fonssagrives died in 1992. Irving Penn died aged 92 on October 7, 2009 at his home in Manhattan.
Source Wikipedia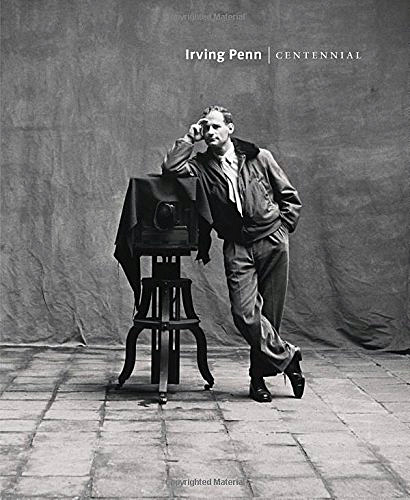 Author: Maria Morris Hambourg, Jeff L. Rosenheim
Publisher: Metropolitan Museum of Art
Year: 2017 - Pages: 372
Irving Penn (1917–2009) was among the most esteemed and influential photographers of the 20th century. Over the course of a nearly seventy-year career, he mastered a pared-down aesthetic of studio photography that is distinguished for its meticulous attention to composition, nuance, and detail. This indispensable book features one of the largest selections of Penn's photographs ever compiled, including famous and beloved images as well as works that have never been published. Celebrating the centennial of Penn's birth, this lavish volume spans the entirety of his groundbreaking career. An enlightening introduction situates his work in the context of the various artistic, social, and political environments and events that affected the content of his photographs. Lively essays acquaint readers with Penn's primary subjects and campaigns, including early documentary scenes and imagery; portraits; fashion; female nudes; peoples of Peru, Dahomey (Benin), New Guinea, and Morocco; still lifes; and much more. Irving Penn: Centennial is essential for any fan of this artist's work or the history of 20th-century photography.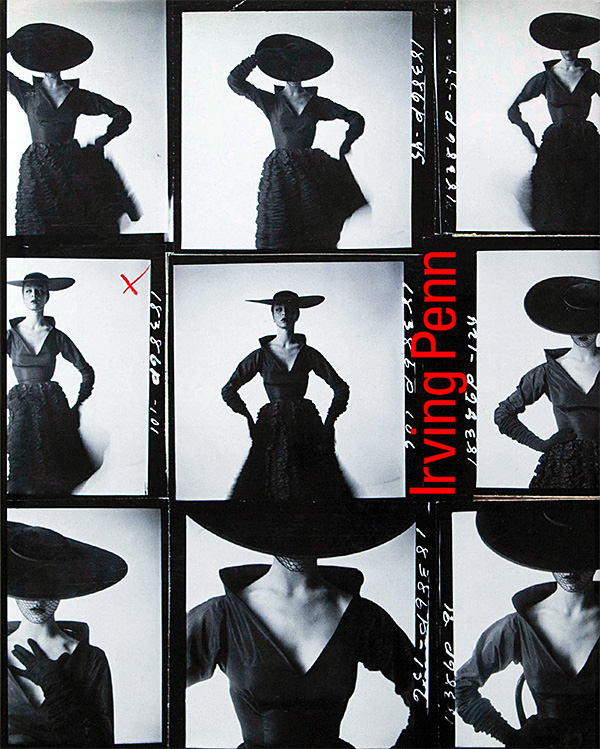 Author: Irving Penn, Colin Westerbeck
Publisher: Bulfinch
Year: 1998 - Pages: 192
Irving Penn's photographs have become iconic documents of an era––from his fashion and commercial editorials to his series of nudes and portraits of artists, musicians, writers, celebrities, and tribesmen of New Guinea, Peru, and Morocco. Originally published in 1997 to accompany an exhibition celebrating the Irving Penn Collection and Archives at the Art Institute of Chicago, this book examines Penn's remarkable and wide-ranging career and his uncompromising artistic vision. With nearly 200 captivating photographs that span the entire scope of his artistic production––including poetic portraits of Cecil Beaton, Marcel Duchamp, Arshile Gorky, Elsa Schiaparelli, Georgia O'Keeffe, and Truman Capote––the book features essays by distinguished scholars and reflections by individuals who have known him well or collaborated with him. They also discuss Penn's particular genius for demonstrating how a profound and humane art can be created at the center of a society increasingly dominated by and enthralled with mass media.