Dutch Photographer | Born: 1959
Erwin Olaf Springveld is a Dutch photographer. Olaf is most famous for his commercial and personal work. He has been commissioned to photograph advertising campaigns for large international companies such as Levi's, Microsoft and Nokia. Some of his most famous photographic series include "Grief", "Rain", and "Royal Blood". Never one to shy away from controversy, Olaf's work is often daring and provocative. Humorously however, one of his early photographs was once expelled from a show on the basis of not containing nudity. His work has received many awards and he has held exhibitions around the world.
Source Wikipedia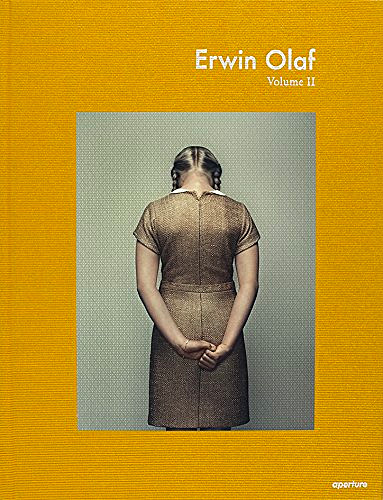 Author: Francis Hodgson, Erwin Olaf:
Publisher: Aperture
Year: 2014 - Pages: 112
Erwin Olaf's approach to storytelling is uniquely evocative and enticingly ambiguous. Critic Francis Hodgson writes of Olaf's images, "They lead us to a "Stimmung" (a sense of atmosphere) which is broad enough to repay many second readings of the pictures and so keep us viewers interested." In this presentation of his most recent work, Olaf expands on his established, highly polished and stylized color studio images to include a series drawn from his sculptural video installation, "Keyholes"; a group of black-and-white images he has exhibited as carbon prints; and photographs created on location in Berlin--a departure from the constructed mises-en-scčne of earlier work produced in his Amsterdam studio. "Erwin Olaf: Volume II" showcases the artist at the height of his powers, as an artisan of atmosphere and a craftsman who uses high polish to both perverse and seductive effect. Erwin Olaf (born 1959) is a Dutch photographer known for his highly stylized, daring and often provocative work addressing social issues and taboos. He is the recipient of numerous awards, including the Johannes Vermeer Award (2011), a Lucie Award (2008) and Photographer of the Year in the International Color Awards (2006). His work is shown in museums and galleries around the world. Olaf also received a commission to design the new national side of the Dutch Euro, launched in 2013.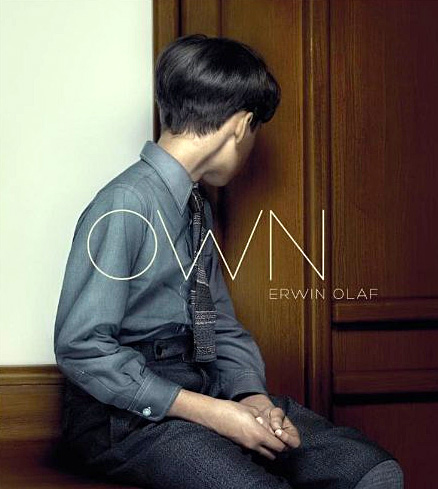 Author: Erwin Olaf
Publisher: Lido
Year: 2012 - Pages: 368
Erwin Olaf s art visualizes implicitly the unspoken, the overlooked, that typically resists easy documentation. Olaf s trademark is to address social issues, taboos, and bourgeois conventions in a highly stylized and cunning mode of image making. Alongside new and unpublished work, this book shows an overview of all the personal work that Olaf made during the past 25 years.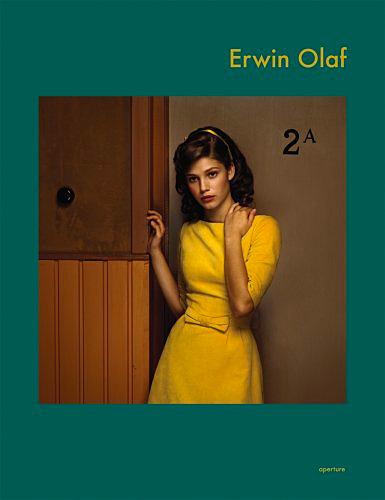 Author: Erwin Olaf
Publisher: Aperture Foundation
Year: 2008 - Pages: 112
"Vermeer Noir" might be an apt description of Dutch photographer Erwin Olaf's disquieting image repertoire. His subjects are posed indoors, immobile, somewhat in reverie and bathed in nearby window light--but not tranquilly so. An atmosphere of sinister but clinical indifference attends both them and their environments, rendering them into beautiful but dislocated mannequins in catalogue-furnished interiors. All sense of belonging to a place is eliminated. Each richly colored and sleekly composed image offers a sly reinterpretation of Norman Rockwell-like iconography and characters, manifesting a nostalgia that both burlesques and celebrates America of the 1950s and 60s. Dramatic emotions are hinted at but left ambiguous; certainly nothing in the models' surroundings suggests a cause. Here, across three themes of Hope, Grief and Rain, Olaf blends mid-century Modern and Noir in the lens of contemporary fashion. Avocado greens, golden-hued oranges and subtle lilacs brighten and deaden simultaneously, sending an irresolvable tension through his scenarios like an electric current. This tension, strung between the polar effects of zing and muteness, is the line Olaf treads in his pictures. As a whole, the work defines what critic Jonathan Turner usefully describes as "Olaf's recent fascination with the visual representation of such emotions as loss, loneliness and quiet despair... [He] plays games with the idea of cold reality versus cruel artifice, capturing that precise moment when innocence, hope and joy are lost." The book comes with a DVD.