French Photographer | Born: 1928
Born in Paris in 1928 to Russian parents, Erwitt spent his childhood in Milan, then emigrated to the US, via France, with his family in 1939. As a teenager living in Hollywood, he developed an interest in photography and worked in a commercial darkroom before experimenting with photography at Los Angeles City College. In 1948 he moved to New York and exchanged janitorial work for film classes at the New School for Social Research.

Erwitt traveled in France and Italy in 1949 with his trusty Rolleiflex camera. In 1951 he was drafted for military service and undertook various photographic duties while serving in a unit of the Army Signal Corps in Germany and France.

While in New York, Erwitt met Edward Steichen, Robert Capa and Roy Stryker, the former head of the Farm Security Administration. Stryker initially hired Erwitt to work for the Standard Oil Company, where he was building up a photographic library for the company, and subsequently commissioned him to undertake a project documenting the city of Pittsburgh.

In 1953 Erwitt joined Magnum Photos and worked as a freelance photographer for Collier's, Look, Life, Holiday and other luminaries in that golden period for illustrated magazines. To this day he is for hire and continues to work for a variety of journalistic and commercial outfits.

In the late 1960s Erwitt served as Magnum's president for three years. He then turned to film: in the 1970s he produced several noted documentaries and in the 1980s eighteen comedy films for Home Box Office. Erwitt became known for benevolent irony, and for a humanistic sensibility traditional to the spirit of Magnum.
Source Magnum Photos.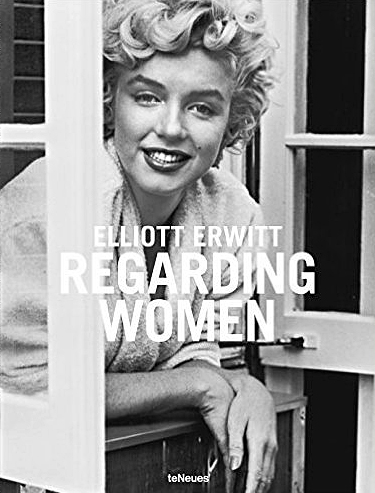 Author: Elliott Erwitt
Publisher: teNeues
Year: 2014 - Pages: 304
Photographic master Elliott Erwitt has created many noteworthy portraits of womankind over the years. In Regarding Women he presents us with an exceptional collection composed (almost) exclusively of black-and-white female portraits. This volume is Erwitt's evocative personal tribute to female strength, intelligence, and beauty. The archival material spans several generations, with many images not previously published or rarely seen before. Conveying respect, admiration, and sometimes awe, these photographs portray all the complex elements that make up the feminine nature, whether formidable and tenacious, or occasionally capricious and coy. Through capturing their many varied facets the photographer shares his insights into how all kinds of women make their way into-- not to mention their mark on--the world. In these pages, readers will find romance and glamour, touches of sensuality, as well as much affection. Of course, there are also those disarming flashes of candid everyday humor that are so quintessentially Erwitt.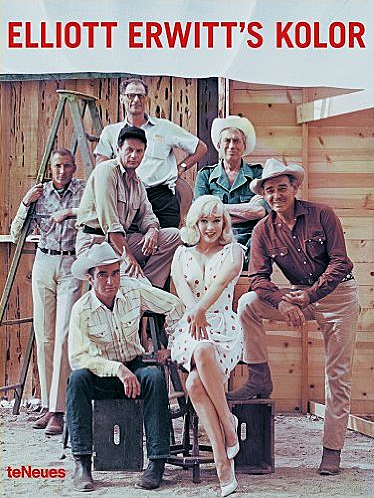 Author: Elliott Erwitt
Publisher: teNeues
Year: 2013 - Pages: 448
To select the never-before published color photographs for this vast project, Elliott Erwitt sifted through his ample archive of nearly half a million 35mm slides. Then he began the mammoth task of whittling it down to this epic collection of roughly 450 pages. For most of these images, the color managed to stay miraculously preserved and every evocative detail is as crisp as the date of its creation. Whether world leaders or sassy showgirls, the subjects reflect Erwitt's own wry and eclectic sensibility. To say the juxtapositions are intriguing would be an understatement. From marketplaces to military camps, Vegas to Venice, there's a rich mixture of public pageantry and carefully observed private interactions. English/German/French/Italian/Spanish edition.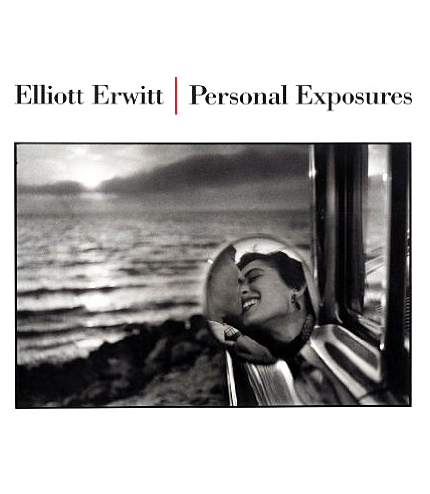 Author: Elliott Erwitt
Publisher: W. W. Norton & Company
Year: 2012 - Pages: 256
Seeing what few others see, and capturing it for all of us, is the essence of Personal Exposures. For this volume Elliott painstakingly culled the work of a lifetime, rediscovering prints he had not seen in years and creating a unified whole that reflects a consistent, mature vision of photography and humanity. Here are men, women, and children in off-guard moments; old people; little girls hamming it up; and even various dogs, who have their own preoccupations. The pictures reflect a lifetime of humorous, ironic observation and sensitivity to the human condition. 248 duotone photographs.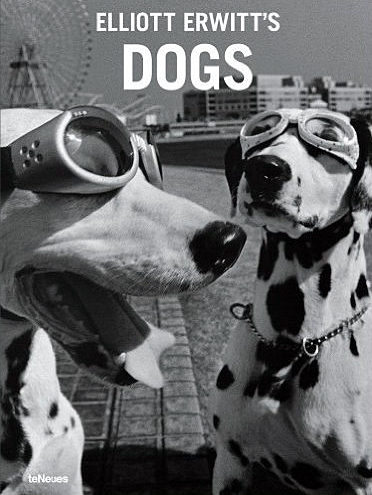 Author: Elliott Erwitt
Publisher: teNeues
Year: 2012 - Pages: 144
One of the 20th century's most celebrated image-makers, this collection, in a generously oversized format, focuses on Elliott Erwitt's distinctive photographs of dogs. In a heartfelt and original tribute to man's best friend, this photographic master captures all the diversity of the canine kingdom. We witness Fido's many moods from playful, perky scamp to quiet and constant companion. Ranging from daring little imps to lumbering and gentle beasts, Erwitt's images unveil the quirkiness that makes these creatures so beloved while combining an unerring sense of composition with the magic of the moment.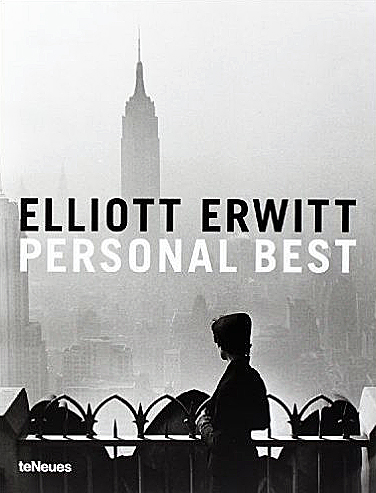 Author: Elliott Erwitt
Publisher: TeNeues Publishing Company
Year: 2010 - Pages: 448
One of the all-time greats, Elliott Erwitt is a master whose photographs have defined the visual history of the 20th century--and the 21st. Although his work spans decades, continents and diverse subjects, it is always instantly recognizable. Spontaneous and original, Erwitt's visions are imbued with true artistry and no trace of artifice. In this definitive collection, the master shares those works he considers his personal best. As you browse this carefully curated retrospective, you'll feel nostalgia, wonder--and a lasting sense of life's rich potential.