French Photographer | Born: 1941
Bruno Barbey is a Moroccan-born French photographer. Throughout his four-decade career he has traveled across five continents, photographing many wars. Barbey was born in Morocco and in 1959-1960 he studied photography and graphic arts at the Ecole des Arts et Métiers in Vevey, Switzerland. During the 1960s he was commissioned to photograph European and African countries by Editions Rencontre in Lausanne. In 1964 Barbey began a relationship with Magnum Photos, becoming an Associate member in 1966, and a full member in 1968, at which time he was photographing student riots in Paris. He eventually served as Magnum vice president for Europe in 1978 and 1979 and from 1992-1995 as President of Magnum International. He spent 1979 to 1981 photographing Poland, resulting in his book Poland. He rejects the label of 'war photographer', although he has covered civil wars in Nigeria, Vietnam, the Middle East, Bangladesh, Cambodia, Northern Ireland, Iraq, and Kuwait. From 2005 Barbey has, among other work, been pursuing a project on Istanbul.
Source Wikipedia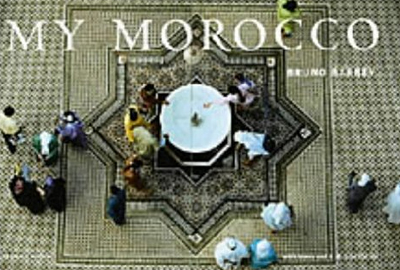 Author: Bruno Barbey
Publisher: Thames & Hudson Ltd
Year: 2003 - Pages: 184
Throughout Bruno Barbey's travels, one constant remains - his love for and fascination with Morocco, his homeland. He focuses on the yellow ochre/burnt umber tones of the towns and rural areas to create colour-drenched, strongly graphic images rendered dazzling by Morocco's scorching light.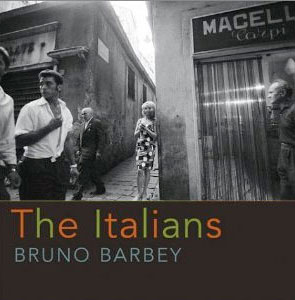 Author: Bruno Barbey
Publisher: Editions de la Martiničre
Year: 2002 - Pages: 120
In the early 1960s, internationally acclaimed photographer Bruno Barbey sought to capture with his camera the spirit of Italy. Here, his endearing modern commedia dell'arte of beggars, priests, nuns, carabinieri, prostitutes, and mafiosi— archetypal figures whose exotic charms helped to make the films of Pasolini, Visconti, and Fellini so popular—join with the subtle pen of best-selling novelist and essayist Tahar Ben Jelloun to reveal the essence of Italy in that period. The result is an evocative word-and-picture portrayal of the Italians.