Beth Moon

From www.vervegallery.com
Beth Moon was a fine art major, although she is a self-taught photographer with interests in alternative printing processes. Beth employs platinum printing that she learned while in England. Beth has exhibited widely in Great Britain, France, Italy and throughout the U.S. She has had solo shows in London, San Francisco, Verona and Chicago. Beth has won the Golden Light Award from the Maine Photographic Workshops and she has been published widely in major photographic magazines.

From josephsaxton.com
Beth Moon was born in Neenah, Wisconsin and studied fine art at the University of Wisconsin. Classes in painting, life drawing, sculpture, and design would set the groundwork for her work in photography, which was to come years later. Moving to England, a country with a love for all things arboreal, gave her a fresh look at a land that boasts the largest concentration of ancient trees. Inspired by these trees she decided to make a series of their portraits. Unhappy with the photographic tonality and stability of ink-jet printing, she started to experiment with alternative printing processes, learning platinum/palladium printing, an ideal process for her vision. She concentrated on mastering this printing technique, doing all of her own printing. "By using the longest lasting photographic process, I hope to speak about survival, not only of man and nature's but to photography's survival as well. For each print I mix ground platinum and palladium metals, making a tincture that is hand-coated onto heavy watercolor paper and exposed to light. There are many steps involved in creating the final print and these are as important to me as the capturing of the image," said Moon. A platinum print can last for centuries, drawing on the common theme of time and survival, pairing photographic subject and process.
ADVERTISEMENT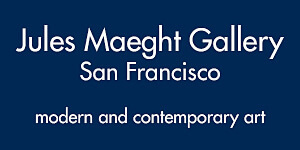 ADVERTISEMENT