September 05, 2019 to September 28, 2019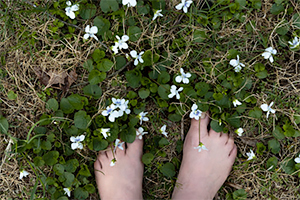 67 Shore Road
Winchester - 01890 MA


The Photography Atelier 30 will showcase at the Griffin from September 5 - September 28, 2019. The reception will take place on September 8, 2019 from 4:00 - 6:00 PM. At the same time Gordon Stettinius' Miss Americana and Sal Taylor Kydd's Janus Rising run from Sept 5 - October 20, 2019 with receptions on September 8, 2019 from 4:00 - 6:00 PM and October 10, 2019.

The Atelier is a course for intermediate and advanced photographers offered by the Griffin Museum of Photography. You are invited to come view the photographs at the Griffin Museum, 67 Shore Road, Winchester, MA 01890.

Photography Atelier Instructor and Photographer Meg Birnbaum shared, "The Photography Atelier has such a long and rich history, I'm honored to be leading this workshop for emerging photographers with Julie Williams-Krishnan assisting. The talent among the 24 members of this group show is varied and inspiring — from our relationship with architecture, memory, color, light and objects, the landscape, and portraits — the show is very satisfying feast for the eyes and soul."

The 24 photographers of Photography Atelier 30 include: Stephanie Arnett, Larry Bruns, Lee Cott, Frederica Cushman, David Feigenbaum, Susan Green, Don Harbison, Jackie Heitchue, Betsey Henkels, Jorj Lark, Marcy Juran, Jeff Larason, Michelle Manting, Michael King, Connie Lowell, Scott Newell, David Poovu, Shravan Ram Elapavuluru, Katalina Simon, Mike Slurzberg, Guy Washburn and Julie Williams-Krishnan.