April 26, 2019 to May 22, 2019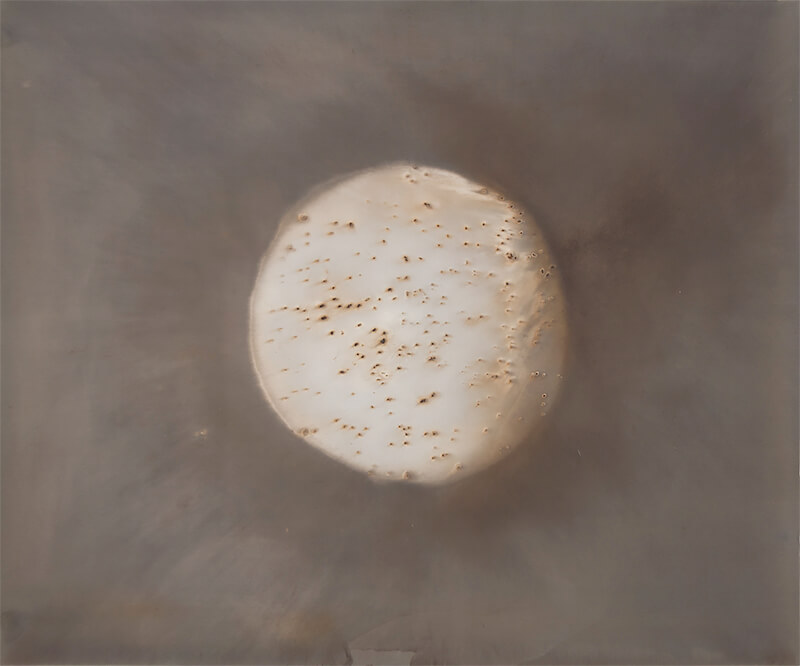 541 S. Guadalupe St.
Santa Fe - 87501 NM


"The photograph is essentially a transformation orchestrated by an artist," is the mantra of Phoenix-based photographer Christopher Colville, and his new solo exhibition Flux at photo-eye Gallery exemplifies the maxim. Enigmatic, emotional, and explosive, Christopher Colville's unique silver gelatin prints are utterly contemporary in their execution and methodology while their appearance seems timeless. Crafted using controlled gunpowder-based explosions Colville records the blast's energy as it travels across traditional light-sensitive photographic paper yielding abstract images that are expressive, not descriptive. photo-eye Gallery is proud to welcome Colville as a represented artist, and Flux will open Friday, April 26, 2019, with a reception held from 5–7 pm corresponding with the Last Friday Art Walk in the Railyard Arts District.

"The images in this series meditate on the dual nature of creation and destruction. They are created outdoors at night by igniting a small portion of gunpowder on the surface of silver gelatin paper. In the resulting explosion, light and energy abrade and burn the surface while simultaneously exposing the light-sensitive silver emulsion. I loosely control the explosion by placing objects I have gathered in the field on the paper's surface, but the results are often surprising and unpredictable as the explosive energy of gunpowder is the true generative force creating the image. I believe that by working in these ways, the images push the material and symbolic limitations of the medium. They turn the photograph inside out while creating something that is both serendipitous and elemental. The images are the residue of both creation and obliteration, generated from a single spark."
Christopher Colville

Born in 1974 in Tucson, Arizona, Christopher Colville received his BFA in Anthropology and Photography from Washington University in St. Louis, Missouri and his MFA in Photography from the University of New Mexico. Chris has taught in multiple institutions including as a visiting Assistant Professor at Arizona State University as well as working as the photography editor for Prompt Press. Christopher's work has been included in both national and international exhibitions. Recent awards include the Ernst Cabat Award through the Tucson Museum of Art, Critical Mass top 50, the Humble Art Foundations New Photography Grant, an Arizona Commission on the Arts Artist Project Grant, a Public Art Commission from the Phoenix Commission on the Arts and an artist fellowship through the American Scandinavian Foundation. Christopher's work has been reviewed in national and international publications including Art in America, L.A. Times, Boston Globe, and GUP Magazine. He currently based in Phoenix, Arizona.