January 09, 2019 to January 31, 2019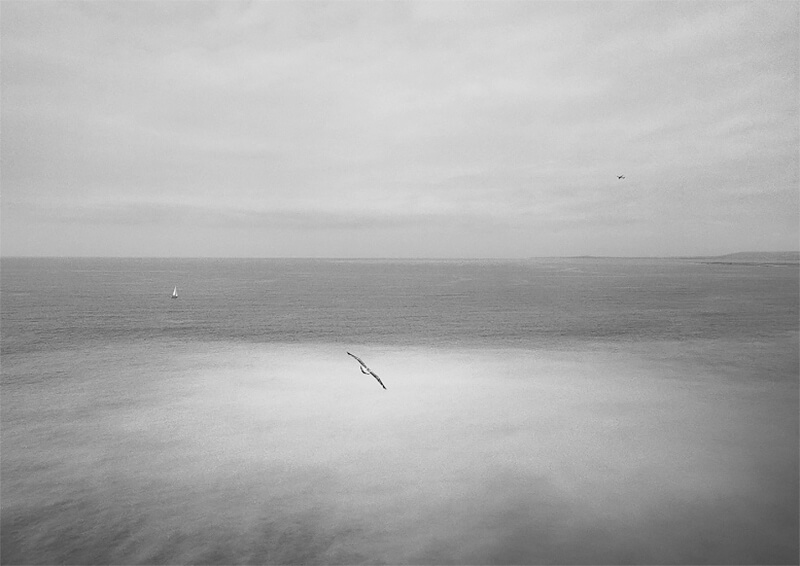 41 East 57th Street, Suite 704
New York - 10022 NY


Nailya Alexander Gallery is pleased to present Pentti Sammallahti's Birds, an exhibition of photographs from the artist's travels in Scandinavia and Eastern Europe, through India, Namibia and South Africa. The exhibition is on view from January 9 to 31, 2019 and coincides with the release of Sammallahti's most recent monograph Des Oiseaux [About Birds] (Xavier Barral, 2018) this past November.

In Nice, France, a seagull drifts before a clouded seascape, spattered with tones of silver and gray. In a 1999 photograph captured in Delhi, India, a flock of birds desert a craggy branch en masse. Sammallahti's photographs that paint the bird as the protagonist ultimately reflect the artist's own fascination with flight, and his itinerant life as a traveler.

Over the course of his storied career, Sammallahti has expressed a profound curiosity for nature and the animals who inhabit it. By turns whimsical and lyrical, the artist photographs the world as a means of understanding his surroundings, and of feeling himself a part of it.

Writing a 2012 review for The Guardian, critic Sean O'Hagan notes that Sammallahti "captures humans and animals in worlds of their own, lost in reverie: dogs chase birds, birds cautiously approach humans or circle above them. . . But what is most palpable is the silence of the surroundings. "Looking at the photograph," continues O'Hagan, "you feel on the threshold of another, more mysterious world that is indeed here and far away."

Sammallahti has exhibited his photographs for over 40 years, with his first solo exhibition at age 20. In 2004, French photographer Henri Cartier-Bresson ranked Sammallahti among his 100 favorite photographers for his Foundation's Inaugural exhibition in Paris. Sammallahti's artworks can be found in such collections as the Victoria & Albert Museum, London; Museum of Fine Arts, Houston; Bibliothèque Nationale, Paris; and the Stedilijk Museum, Amsterdam. His first major retrospective monograph Here Far Away (Dewi Lewis, 2012), was published in six languages.

For more information about the exhibition please contact the gallery. The gallery is open Tuesday through Saturday from 11 to 6pm, and by appointment.