January 10, 2019 to March 02, 2019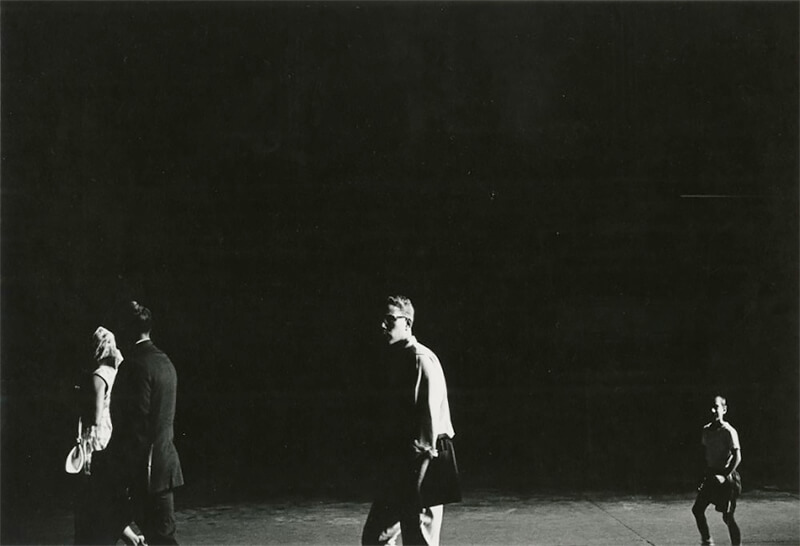 41 East 57th Street
New York - 10022 NY


In 1959, after completing the graduate program at the Institute of Design in Chicago, Metzker set off for Europe to find his own vision. During this 20-month voyage, Metzker realized that light was his primary subject, and we see this awareness in many of the prints exhibited: in 1960 a close-up of grasses near Bilbao, followed by, in northern Italy, a multiple exposure of triangular shapes of light; the following year, in Marseilles, a woman walks from one shadow to another; and in Frankfurt, his classic view from a bridge of a kayaker silently gliding by.

In 1962, a teaching job brought Metzker to Philadelphia, where he continued to expand his vision and refine his technique. Again, light played an ever-increasing role, whether in a triangle of paint glowing on darkened pavement, or in the outline of a black Cadillac in a garage. By 1964, he began constructing images, which he titled "Composites," to better express the urban jitteriness he felt, and the exhibition features a small never-before-seen macquette of a grid of 12 contact prints of shapes of light seen between the tops of buildings, as well as a unique work titled In the Depths with seven strips of figures brightly lit and isolated in shadows. Twelve Composites were featured in a 1967 solo exhibition at the Museum of Modern Art.

In the 1970's, Metzker began to alternate between a deeper humanism and his insatiable appetite for formal experimentation. He photographed sun bathers in Atlantic City, including a 1973 humorous view of a man engulfed in a pool of shadow under his umbrella. Returning to Europe in the late 1970's, he captured a Greek ferry setting sail, but intertwined it with numerous shadows and empty fields of light to produce the kind of abstractions he explored in the series he entitled Pictus Interruptus.

He returned to the urban stage in the early 1980's with his series City Whispers, and in the mid-1980's he turned to landscapes in which light dematerializes branches and leaves, rendering one so softly it looks like fur. In the 1990's, not satisfied with just capturing light in the city and landscape, Metzker returned to the darkroom to make camera-less photograms, culminating in one of his last Composites, which he titled Loveletter, from 2007.