December 15, 2018 to January 31, 2019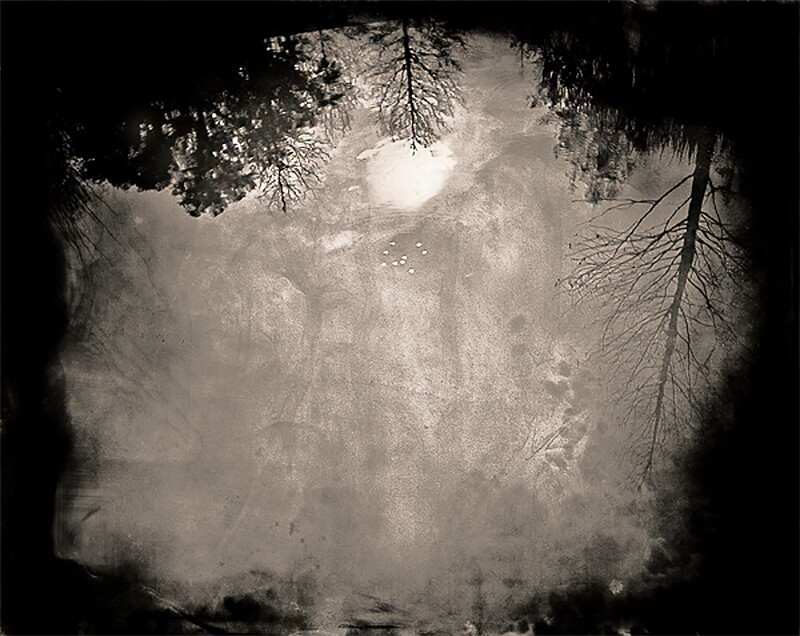 241 Chartres Street
New Orleans - 70130 LA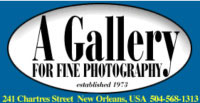 A Gallery for Fine Photography will debut two new exhibitions by Keith Carter: All the Beautiful Imperfect Things and Louviere+Vanessa: Heretic, in addition to their continuing exhibition by Josephine Sacabo: TAGGED. These simultaneous exhibitions show three established artists continuing to push their aesthetic and thematic motifs to new heights. Each artist shares an interest in exploring alternative methods of making photographs, from the historic processes of Carter and Sacabo to Louviere+Vanessa's striking mixed media collages. While at first glance these bodies of work may appear to have little in common - color vs. black-and-white, film vs. digital, etc. - together they present a fascinating survey of contemporary fine art photography that showcases and celebrates the depth and breadth of the medium.

Texas-based photographer Keith Carter came of age during the turbulent Sixties and Seventies. His photographs explore the mythos of time and terrain, the familiar, the magical, and the varied creatures that inhabit our earth. His new series, All the Beautiful Imperfect Things, is a visual diary composed of meditations on time, place, memory, desire, and regret. Over the course of a long and distinguished career, Carter has embraced the traditional chemical darkroom, arcane historical processes, as well as the contemporary digital world. In doing so he has tried to examine both the history of photography and vernacular culture, as well as our own shared natural histories. Advance copies of Carter's new retrospective book, Keith Carter: Fifty Years, will be available for sale.

For the past 15 years, Louviere+Vanessa - a collaboration between New Orleans-based photographers Jeff Louviere and Vanessa Brown - have used photography as the primary medium underpinning their visual experiments. Their new series, Heretic, uses photography as an ingredient in a surrealistic genetic recombination. Louviere+Vanessa have used a glut of materials throughout their work: blood, wax, resin, gold, charcoal. While the materials have been integral in underscoring the photograph, they now are used as a statement rather than a substrate. The characters in Heretic are Southern Gothic by nature and now in form: blurry, damaged, delusional but with a thread of dark humor. Louviere+Vanessa's photographs use beauty as rebellion to create a space for the viewer between anarchy and form.

Walking the "graffiti gauntlet" from her house to her studio, Josephine Sacabo finds herself confronted by a lexicon of rampant misogyny. The messages may be verbal but their effects are visceral. She describes her newest portfolio, TAGGED, as "images of what it feels like to be a woman walking these streets," where "[women] are being 'tagged' - as hos, bitches, and worse." Searching for answers, Sacabo wonders: "Why have women become the targets of the rage and frustration expressed? Why are women bearing the consequences for injustices they have not committed? Where are the graffiti messages by women meant for men?" Sacabo forces us to confront these violent and obscene messages head-on, and adamantly declares "I AM NOT THAT WOMAN."