November 15, 2018 to January 05, 2019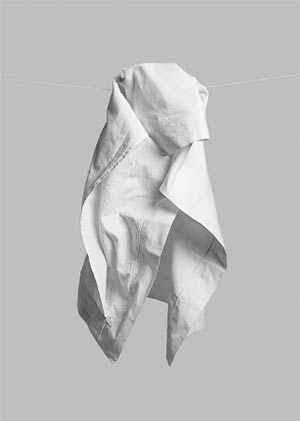 521 West 26th Street
New York - 10001 NY


Benrubi Gallery is pleased to announce its' sophomore exhibition with Delphine Burtin.

"Our reality is merely a controlled hallucination, reined in by our senses," Anil Seth, cognitive and computational neuroscientist, University of Sussex, UK

In her second show with the gallery, Delphine Burtin brings together four new bodies of work, all visual explorations using forms found in nature such as harvested plants or a subject as essential as folded paper. Burtin presents us with photographic work that is a study around the object: it's geometry and the space it inhabits, forcing us to question our relationship to the tangible.

The artist's treatment of her subject in muted light, decomposed space and the loss of time creates a visual pun where the elements of the "real" only emerge in the final image. The invisible nature of the photographed subject becomes the final protagonist, our minds are lost in the reality the artist gives us. We recompose the object following the visual breakdown she presents. Burtin goes beyond the creation of the image. She looks to the sculptural dimension as her building blocks and the experience of the viewer as the final touchstone between the constructed interior world: the picture space and its' relationship to an objective reality.

Delphine Burtin (b. 1974) studied at the School of Applied Arts in Vevey, Switzerland, receiving her degree in graphic design.

The series Disparition was shown at the festival Boutographies in Montpellier, France. Encouble won the first prize at Photo Forum PasquArt, Bienne, Switzerland. Encouble was also produced as a book by Aperture, which was nominated for the First Photobook prize at the 2013 Paris Photo Fair. She is also the recipient of the 2014 Prix HSBC pour la Photographie.