January 19, 2018 to June 10, 2018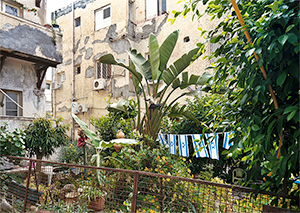 590 North Mill Street
Aspen - 81611 CO


Acclaimed German artist Thomas Struth, associated with the Düsseldorf School of Photography, first presented his monumental images of the Middle East in 2014. The series, shot over the course of numerous trips to Israel and Palestine between 2009 and 2014, depicts places and people throughout the region, encompassing street views, sites of technological research, and family portraits.

Previously, Struth made images at various global locations using one trope—portraiture or landscape, for example. With this series, the artist breaks from his prior way of working and focuses on one precise theme: the geographical and political reality of a place as though it is a "container for the scope of the human condition." These works were created as part of the project This Place, an exhibition of twelve international photographers, which traveled to: the Brooklyn Museum of Art, New York (2016); Norton Museum of Art, West Palm Beach (2015–16); Tel Aviv Museum of Art, Israel (2015); and DOX Center for Art, Prague (2014–15).

Addressing the political aspect of the photographs, Struth explains, "As an artist who has always been politically conscious and interested in the organisation of society, I was not sure what it meant to work in a conflict zone, or if you can do justice to it at all…moral and ethical questions are impossible to avoid; you have to acknowledge social and political injustices in this area." Each vibrant, large-scale image featured in the artist's Aspen Art Museum exhibition pulls the viewer in both physically and emotionally, conveying a rich narrative of place.