February 16, 2018 to May 20, 2018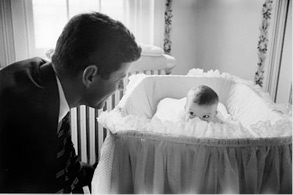 170 Central Park West
New York - 10024 NY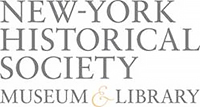 To commemorate the 50th anniversary of the assassinations of Martin Luther King Jr. and Robert F. Kennedy in 1968, the New-York Historical Society presents an exhibition of photographs and artifacts honoring these visionary leaders who irrevocably changed the United States. On view February 16 – May 20, 2018, Rebel Spirits: Robert F. Kennedy and Martin Luther King Jr. showcases approximately 60 photographs and 30 documents and artifacts that uncover the relationship between these historic figures.

Martin Luther King Jr. (January 15, 1929 – April 4, 1968) and Robert F. Kennedy (November 20, 1925 –June 6, 1968) were born worlds apart—culturally, geographically, racially, financially, and politically—but by the time they were killed within months of each another in 1968, their worlds had come together. As their respective concerns expanded beyond civil rights and organized crime, their ties deepened to encompass shared interests in supporting the poor and opposing the war in Vietnam. This unprecedented exhibition explores the overlapping paths of their lives through images taken by some of the most renowned photojournalists of the era, including Bob Adelman, Danny Lyon, Henri Dauman, Jacques Lowe, Spider Martin, Steve Schapiro, Lawrence Schiller, and Paul Schutzer, alongside original correspondence, publications, and ephemera.

"The year 1968 rocked the nation in many ways, but it would be difficult to point to anything that shocked and sickened Americans more that year than the senseless and tragic deaths of Robert Kennedy and Martin Luther King Jr.," said Dr. Louise Mirrer, president and CEO of the New-York Historical Society. "Fifty years later, the legacies of Kennedy and King still reverberate. This timely exhibition underscores the two men's lasting impact on our nation while drawing attention to the ways in which their lives intersected.

" Exhibition highlights include images of King and his son looking at the charred remains of a cross the Ku Klux Klan burned outside his Atlanta home in 1960, King's mug shot after being indicted for the 1956 Montgomery Bus Boycott, and Kennedy being swarmed by an adoring crowd during his 1968 presidential campaign. Also on view are posters reading "Honor King: End Racism!" and "I Am a Man" that were carried in a Memphis march led by widow Coretta Scott King and her children on April 8, 1968, as well as a black and white "Kennedy/King" button worn by a New Yorker in memory of the two slain leaders. An adjunct display showcases the bronze sculpture of Martin Luther King Jr.―one of five existing casts created by Harlem Renaissance artist Charles Alston (1907– 1997), on loan from the Community Church of New York.

Rebel Spirits is based in part on The Promise and the Dream, written by David Margolick and produced by Lawrence Schiller for National Geographic Publishers. The exhibition was curated by Lawrence Schiller, Cristian Panaite, and Marilyn Kushner. It was produced by Wiener Schiller Productions, Inc. in association with Susan Bloom International with support from Getty Images, The Jacques Lowe Estate, and Steve Schapiro.

Lead support for Rebel Spirits was provided by provided by Leah and Michael R. Weisberg. Exhibitions at the New-York Historical Society are made possible by Dr. Agnes Hsu-Tang and Oscar Tang, the Saunders Trust for American History, the New York City Department of Cultural Affairs, and the New York State Council on the Arts with the support of Governor Andrew Cuomo and the New York State Legislature. WNET is a media sponsor.