February 17, 2018 to May 05, 2018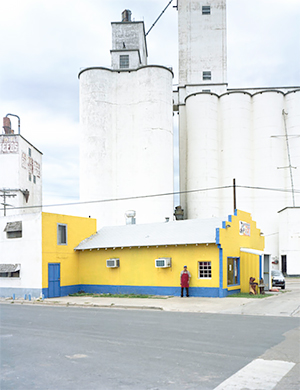 154 Glass St., Ste. 104
Dallas - 75207 TX


When Texas was admitted to the Union, as journalist Joe Holley recounts, Congress authorized it to form "new States of convenient size, not exceeding four in number and in addition to the said State of Texas."

PDNB Gallery artist, Peter Brown, and Joe Holley, a journalist known for his column, Native Texan, in the Houston Chronicle, recently collaborated on a book released last fall, Hometown Texas.

Texas is perfect subject matter for both photographer and journalist. The book explores the land and people of this vast state of Texas: East, West, North, South and Central. They illustrate through stories and pictures, the place that shapes a person that defines them as Texans.

Peter Brown has spent his career photographing the Great Plains that encompass Colorado, Kansas, Nebraska, South Dakota, Utah, New Mexico, Oklahoma and Texas. Although he was born in the East, his home state has been Texas for thirty-five years.

Brown's success with his earlier book collaboration with author Kent Haruf, West of Last Chance, precipitated the idea to pair with Joe Holley's writings of small town Texas. The writer and artist collaboration is not a novel idea, but innately offers unique viewpoints between the two disciplines.

Peter Brown continues to draw from the architecture and landscape that endlessly stretches across our state. He captures miles of ranch and prairie that long to be more than a passing impression on a road trip. The images are treasures to behold, even if you are not a Texan. And the rickety old buildings he discovers are almost cliché, but remarkable because they are so very true to our landscape.

Peter Brown's photographs are included in major museum collections, including the Menil Collection, the Museum of Modern Art, New York, the Los Angeles County Museum of Art, the Getty Museum and the San Francisco Museum of Modern Art. He received the prestigious Lange-Taylor Prize, the Alfred Eisenstaedt Award, the Imogen Cunningham Award. He received the National Endowment for the Arts Fellowship.