February 10, 2018 to April 21, 2018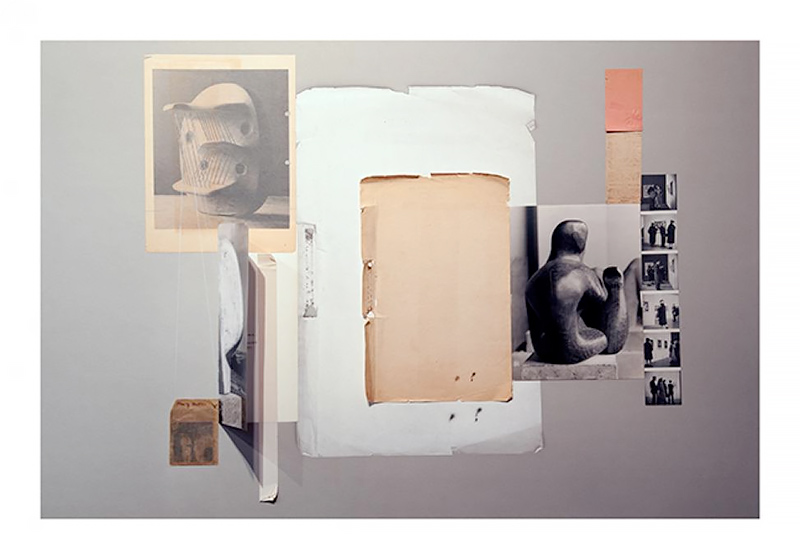 535 West 22nd Street
New York - 10011 NY


Julie Saul Gallery announces our seventh solo exhibition of new works by Cuban-born, Miami based artist, Maria Martinez Cañas, in an ambitious and powerful show entitled Transformative Structures (Estructuras Transformativas.) Encompassing works from 2016 and 2017 and supported by a grant from the Pollack-Krasner Foundation, in these new assemblages Cañas has introduced a dramatic shift in style and medium- with the presence of drawing and sculpture. She questions conventional practices in the field of conceptual photography.

The earliest works in the show derive from her Rebus + Diversion collage series and are formed from personal memorabilia, largely the archive of Cuban curator and critic José Gómez-Sicre and artist Cundo Bermúdez, both of whom have close family ties to Cañas' family going back to pre-revolution.

In a recent catalog essay, critic and curator Manuel González maintains that this is her most ambitious inventive and personal body of work to date. Cañas has always experimented with traditional and radical photographic and printing processes from platinum and diazo prints to video and abrasion techniques. The content of her work has ranged from sensual explorations of nature, identity (as a displaced Cuban), positioning and explorations of her relationship to art history, and also delving into more personal themes.

With this recent work, Cañas is attempting to synthesize all that came before and move from the narrative to the more purely abstract- inspired by her "heroes" such as European Modernists Henry Moore, Moholy-Nagy and Walter Gropius and Latin Americans Gego, Jesús Rafael Soto and more recently Sandu Darie.

Cañas has been recognized for her long, productive and innovative career by several exhibitions in 2017 including Radical Women: Latin American Art 1960-85 organized by the Hammer Museum and traveling to the Brooklyn Museum and the Pinacoteca de Sao Paolo, Brazil in 2018, a career survey at Lehigh University, Wild Noise at the Bronx Museum, and a Kabinett Project at Art Basel Miami Beach with Fred Snitzer.

Cañas lives in Miami, and is a tenured professor at the New World School of the Arts. She studied at the Philadelphia College of Art, and received an MFA from the School of the Art Institute of Chicago. Her work is included in over forty international public collections including the Museum of Modern Art, the Whitney Museum of American Art, and the New York Public Library, New York, Museum of Contemporary Art and the Museum of Contemporary Photography, Chicago, the San Francisco Museum of Modern Art, the Museum of Fine Arts, Houston, Walker Arts Center, Minneapolis, Musee du Centre Pompidou, Paris, National Museum of American Art, Smithsonian and many more.