Close on July 31, 2018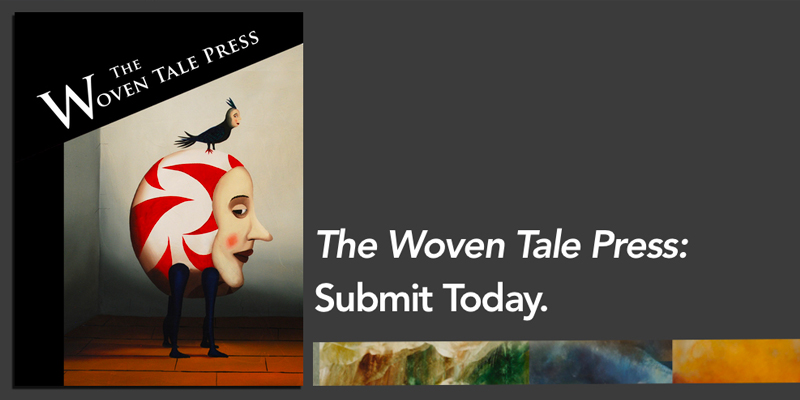 Eligibility:
Open to all photographers
The Woven Tale Press exhibits monthly the literary, artful, and innovative. The WTP mission is to grow Web traffic to noteworthy writers, photographers, and artists, both emerging and established.

We credit our contributors with interactive URLs back to their websites. By growing this Web traffic, WTP also aspires to garner the interest of galleries and literary agents who may turn to its pages seeking new talents. Our monthly magazine has featured multiple Pushcart Prize nominees, poet laureates, and internationally acclaimed artists.

While our flipbook magazine showcases talents across the Web, features on our site offer a behind-the-scenes peek into the creative process, from tutorials to interviews. Our WTP Blog hosts reviews of indie books, gallery exhibitions, and noteworthy websites, and now gallery profiles.

The Woven Tale Press welcomes unsolicited submissions.
You may send us new or previously published material (as long as you still own the rights). We accept simultaneous submissions as long as we are notified immediately upon acceptance elsewhere. There is no payment for submissions at this time. However, we don't charge you a fee to submit, either. We will link back to your blog or website. So, send us its address! Follow the specific submission guidelines below. No giveaways, "what is happiness," or navel-gazing posts, please. This is an arts and literary magazine.
Given our international presence, we will respect either standard English spellings or American spellings as long as they are consistent in the individual work.