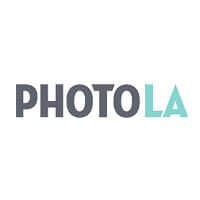 Entry Fees:
$60 per 10 images
Enter today for the opportunity to become a Top 20 Finalist and have your work exhibited during photo l.a. 2020!

For 28 years, photo l.a. has celebrated and brought together the photography and arts community from around the world to Los Angeles. It is with this mission that we present FOCUS photo l.a., the educative component of the fair and biannual competition open to help provide emerging and mid-career artists/photographers opportunities to broaden their career paths on a platform in which to promote their selected work within the photo l.a. network both nationally and internationally.

FOCUS photo l.a. finalists are determined by a panel of renowned art and photography experts who will select the Top 20 photographs from the completed submissions. The twenty (20) finalists will have their winning photograph professionally printed and expertly framed by our partners to be showcased at the FOCUS photo l.a. installation during photo l.a. 2020. An estimated 10,000 patrons are expected throughout the photo l.a. weekend including curators, collectors, artists, students, practitioners, and enthusiasts.

One (1) lucky Grand Prize Winner will be selected from the Top 20 Finalists and receive a round-trip ticket to Los Angeles along with a two-night stay to attend the 28th edition of photo l.a. running January 30 – February 2, 2020 at the Barker Hangar, Santa Monica.