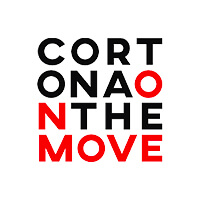 For our 10th anniversary edition in 2020 we celebrate the evolution of the festival by recalibrating our course to respond to engaging, in-depth work by contemporary visual storytellers and in reaction to the dynamic development of the visual media industry.

Founded by the cultural association ONTHEMOVE in 2011, and rooted in the Italian cultural heritage while looking out to the world, Cortona On The Move has built its core on contemporary documentary photography.

Starting from this solid foundation and eager to look ahead, under Arianna Rinaldo's artistic direction, we expand and welcome works that use a hybrid language of photography, video and new media to elevate our audience and contribute in new ways to the global conversation on the state of our planet and of humanity.

Cortona On The Move evolves and becomes the international festival of visual narrative.