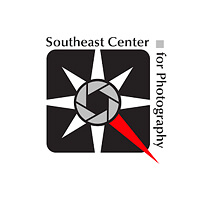 Theme:
Black, White & Monochrome
Monochrome photography, images produced with a single hue, rather than recording the colors of the object that was photographed. The SE Center is looking for all forms of Monochrome imagery, black-and-white and toned photography- all subjects, analog, digital or antique processes, photographers of all skill levels and locations are welcome.

Our juror for Black, White & Monochrome is Michael Foley. Michael Foley was born in Delaware and grew up in Croton-on-Hudson, New York. He opened his gallery in the fall of 2004 after fourteen years of working with notable photography galleries, including Fraenkel, Howard Greenberg, and Yancey Richardson. Art and photography have been a passion since his high school days as a staff yearbook photographer. His personal art-making practice is equally inspired by collage, cut paper, and painting. In 2006, he brought artists within these disciplines to the list of exhibiting gallery artists.

Foley went on to co-found The Exhibition Lab in the fall of 2009. He is the founder of The Photo Community, which regularly offers workshops and critiques for photographers. He gives guidance to fine art photographers in his weekly newsletter, The Photographer's Report on Substack.

Foley continues his interest in educating by serving on the School of Visual Arts faculty and the International Center of Photography, where he teaches and lectures on issues in contemporary photography.

Exhibition Details

35-40 selected images will hang in the SE Center's main gallery space for approximately one month with the opportunity to be invited for a solo show at a later date. In addition, selected images are featured in the SE Center social media accounts (FB, IG, Twitter) and an archived, online slide show. A video walkthrough of each exhibition is also featured and archived. Openings are timed to coincide with Greenville, South Carolina's First Fridays, a celebration of art, food and music. Participating artists that can attend have the opportunity for a Portfolio Review by SE Center Director Michael Pannier on the following Saturday morning (reservations needed). Selected images must be matted and framed up to 20 x 24" to professional standards, white mat with simple black metal or wood frame unless prior approval has been obtained. The Center reserves the right to reject any piece not framed to our standards. To avoid shipping costs & headaches, the SE Center for Photography will print your photographs for you upon acceptance. For $15 per image, we'll print on archival paper and after the show either return the print to you ($15 additional for shipping, domestic only) or you may choose to donate the image to the Center's flat file for future access to collectors.