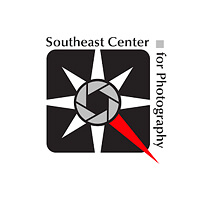 We all wear masks. At Halloween, Mardi Gras. At work we are one person, at home, another, and with friends we have yet more masks to choose from. We're looking for images with masks, literal and figurative, color or BW, analog, digital or antique processes.

Our juror for Masks is Andrew Fedynak, a photographer, photobook publisher, and educator based out of Richmond, Virginia. Formally of Asheville, North Carolina, his projects are often centered on his personal views regarding the practice of Zen.

Fedynak created Zatara Press in 2014 to publish uniquely designed and collaboratively crafted "Artist's Styled Photobooks" centered around the aesthetic design principles of Wabi Sabi.

35-40 Selected images will hang in the SE Center's main gallery space for approximately one month with the opportunity to be invited for a solo show at a later date. In addition, selected images are featured in the SE Center social media accounts (FB, IG, Twitter) and an archived, online slide show. A video walkthrough of each exhibition is also featured and archived.