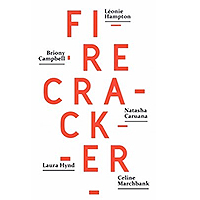 In light of the increasingly difficult circumstances faced by our freelance photographic community, this year's Firecracker Photographic Grant is specifically tailored to support practitioners during the Covid_19 pandemic.

Open to female and non binary photographers, the Grant will distribute a minimum contribution of £2000 which will be split into 4 individual funds of £500 each. Submissions will be assessed on a combination of quality of work and artist statements, which should include an outline of how the grant will be spent. Consideration will be given to the potential impact of the grant during the current crisis and could include support for living expenses or production costs.

Applications are subject to an application fee of £8 and 100% of payments go back into the Grant fund. The larger the submissions, the larger the grant total and the more photographers we can support.