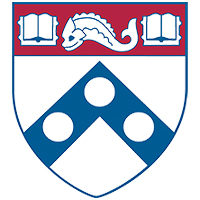 Eligibility:
open to public
The Penn Institute for Urban Research is hosting a photo contest on civic engagement as part of the University's 2020-2021 academic theme year. Submissions should capture how community engagement has adapted to altered social circumstances and working conditions amid a year of unprecedented public need. Photos might call attention to unique efforts to maintain and strengthen bonds between urban residents, public displays of emotional support for individuals or groups impacted by the pandemic, community activities dedicated to mitigating vulnerability, or other creative actions that demonstrate the resilience of cities in the face of historic challenges.

The deadline for submissions is April 30, 2021. A prize of $200 will be awarded to the top submission as determined by a panel of judges. The three runners up will receive $50 each.

To enter via Twitter, mention @PennIUR when tweeting your image. To enter via Instagram, mention @penniur in the caption of your post. Please include a short description of the photo, the date and location of the photo, and the hashtag #PennIURPhotoComp. If you do not use social media, email your submission to penniur@pobox.upenn.edu, subject line "2021 Penn IUR Photo Contest."