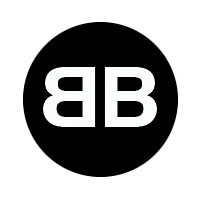 Theme:
Camera Work: Landscape and Architecture
Black Box Gallery is excited to announce a landscape and architecture juried group photo show. What is the process and diversity of observation, interpretation and documentation of these two photographic genres? How do we look for and create compelling, significant and relevant photographic work that engages the aesthetics, craft, tradition and concepts of landscape and architectural photography?

Juror: Todd Johnson
Todd Johnson is the founder and director of Black Box Gallery. Todd received his MFA in Photography from the San Francisco Art Institute. He has been a photography portfolio reviewer for Photolucida and has juried The Drawers Program for Blue Sky Gallery. Todd has worked as an independent photography curator organizing shows by international photographers in Portland, OR, at Linfield College and Gallery Homeland. He has been a college photography instructor for 15 years in Portland. Johnson has exhibited his photographic work in Portland OR, at The University of Oregon (White Box Gallery), Marylhurst University (The Art Gym), Pacific Northwest College of Art, Reed College, Linfield College, FalseFront Gallery, Augen Gallery, Bushwick Open Studios (Brooklyn, NY), Carroll Square Gallery (Washington, DC), Hi Lo Gallery (Olympia, Washington), Davis and Cline Gallery (Ashland, Oregon), Midway Gallery (Bloomington, Illinois) and The Diego Rivera Gallery (San Francisco, California).