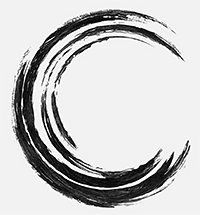 Well - times are weird. So, we're literally putting our money where our mouth is. We will be giving a total of $15,000 to worthy visual artists, including $10,000 to fund one grand-prize winner's proposed still photography project. Our hope is that this will help bring some financial support to the winners and, more importantly, creative motivation and inspiration to all that apply.

It is in that spirit that we created the 2020 Circadian Pictures Creative Fund - a contest actively seeking proposals for personal still photography projects that exhibit originality, creativity, resourcefulness, and a strong artistic perspective. The project should be designed to be executed while adhering to social distancing best practices and maintaining health and safety standards.

We're experiencing a shared tragedy, but one that affects us all differently. It's bigger than "weird times". It's a moment filled with fear, uncertainty, and loss. It is simultaneously personal and communal.

Personal and communal may not be words that are often associated with most businesses, but here at Circadian Pictures we actively strive not to be "most businesses." We are a small business of passionate individuals, a business that lives at the intersection of art & commerce, and one that prides itself on its sense of community. For years, we've had the privilege of making our living by helping great artists make great work. We miss that, but we've realized that while commerce has stopped for us and many others, that doesn't mean we have to stop doing what we love - helping artists bring their visions to life.