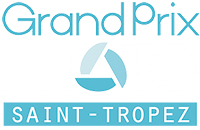 Theme:
The colors of life
You can compete in one of the following 3 categories:
"1. Young Talents" (under 25).
2. "Enthusiasts" Amateur or professional photographers over 25 years old.
3. "Premium Class" Amateur photographers or Professionals, without age limit, having done an extensive work around the contest theme "The colors of life". For this category it is asked to send a series of photographs.

Why participate:
1 - Have your photos recognized by an international jury made up of prestigious photography professionals
2 - See your photos on display in Saint-Tropez
3 - Contribute to an outstanding international humanitarian work to save children.
4 - Enjoy the media coverage of the Grand Prix Photo of Saint-Tropez.
5 - And for all finalists, collect prizes.