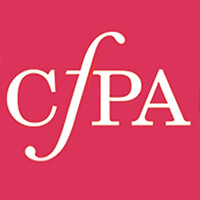 Eligibility:
Only active members may submit images.
The Center for Photographic Art (CPA) is excited to announce the 2020 Members' Juried Exhibition with $2,000 in awards! 45 juror-selected photographs will be exhibited from April 11 – May 10, 2020 in our historic gallery in Carmel, California.

These photographs will also be featured in an online gallery on the CPA website along with an additional 45 juror selected images. An exhibition catalog of the entire gallery and online exhibition will be available for purchase. Only active members may submit images.

The jurors will grant the following awards:
First Place: $1000
Second Place: $500
Third Place: $250
Five awards of merit: $50 each

Our Jurors: Laura Sackett & Ann Jastrab

Laura Sackett

Laura Sackett is Creative Director and partner in LensCulture, one of the leading online destinations committed to discovering and promoting the best in the global contemporary photography. She has lead all aspects of design including brand, website, print, communications, screenings and exhibitions.

Besides leading the creative direction for LensCulture, she also co-curates LensCulture exhibitions, the online galleries and is a frequent reviewer at Portfolio Reviews.

Ann Jastrab

Ann M. Jastrab is the Executive Director at the Center for Photographic Art (CPA) in Carmel, California. CPA strives to advance photography through education, exhibition and publication. These regional traditions—including mastery of craft, the concept of mentorship, and dedication to the photographic arts—evolved out of CPA's predecessor, the renowned Friends of Photography established in 1967 by iconic artists Ansel Adams, Wynn Bullock and Cole Weston. Before coming onboard at CPA, Ann was the gallery manager at Scott Nichols Gallery in San Francisco where she incorporated contemporary artists with the living legends photography.

Ann also worked as the gallery director at RayKo Photo Center in San Francisco for 10 years until their closure in 2017. While being a champion of artists, she created a thriving artist-in-residence program at RayKo where recent residents Meghann Riepenhoff, Carlos Javier Ortiz, Kathya Marie Landeros, and McNair Evans all received Guggenheim Fellowships.

Besides being a curator, Ann Jastrab, MFA, is a fine art photographer, master darkroom printer, and teacher as well.