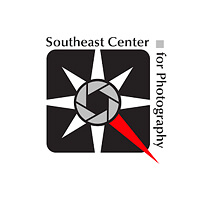 Portals. A door or gate, an entry or opening, maybe a tunnel, a passage or connection between places, time, or dimensions. Literal or figurative, Color or BW, analog, digital or antique processes, photographers of all skill levels and locations are welcome.

Juror: Our juror for the Portal is Jane Szabo. Jane Szabo is a Los Angeles based fine art photographer with an MFA from Art Center College of Design in Pasadena, CA. Her work investigates issues of self and identity. Using self-portraiture and still life as a vehicle to share stories from her life, her work merges her love for fabrication and materials, with conceptual photography. Szabo brings many facets of visual art into her photographic projects, incorporating sculptural, performance and installation elements into her work, and her imagery is often infused with humor and wonder. Szabo's background in the film industry, creating prop and miniatures for theme parks, and overseeing set construction for film and television, undoubtedly informs her creative process.

Exhibition Details 35-40 Selected images will hang in the SE Center's main gallery space for approximately one month with the opportunity to be invited for a solo show at a later date.