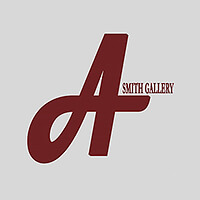 Eligibility:
Submissions are open to all photographers both professional and amateur working in all photographic mediums and styles. International entries are welcomed. Work that has been previously exhibited at A Smith Gallery is not eligible.
Entry Fees:
$38 for the first 5 images, $7 each additional image
struc – ture : anatomy, architecture, arrangement, build, complex, configuration, conformation, construction, design, fabrication, format, formation, frame, framework, interrelation, make, morphology, order, organization, skeleton, system.

Without structure a sentence would just be words... Without structure a classroom would be chaos... Without structure a beehive would not be a hairdo...

JUROR:Bill Schwab will be the juror for "structure". Bill Schwab's career as a photographer and publisher now spans over 3 decades with work in many private, corporate and museum collections around the world. He has been a pioneer in the area of online representation and branding of his photographic art having successfully managed a worldwide collector base for many years as well as consulted with other artists and galleries on the subject. In addition to his work as a photographer, through his North Light Photographic Workshops, he facilitates classes in several photographic process a year at his northern Michigan facility as well as leads expeditions of photographers to Iceland, the Faroe Islands and more. Bill is also founder and host of the "Photostock Festival", an annual gathering of photographers, collectors and enthusiasts for workshops, reviews, presentations and demos.