Close on August 09, 2019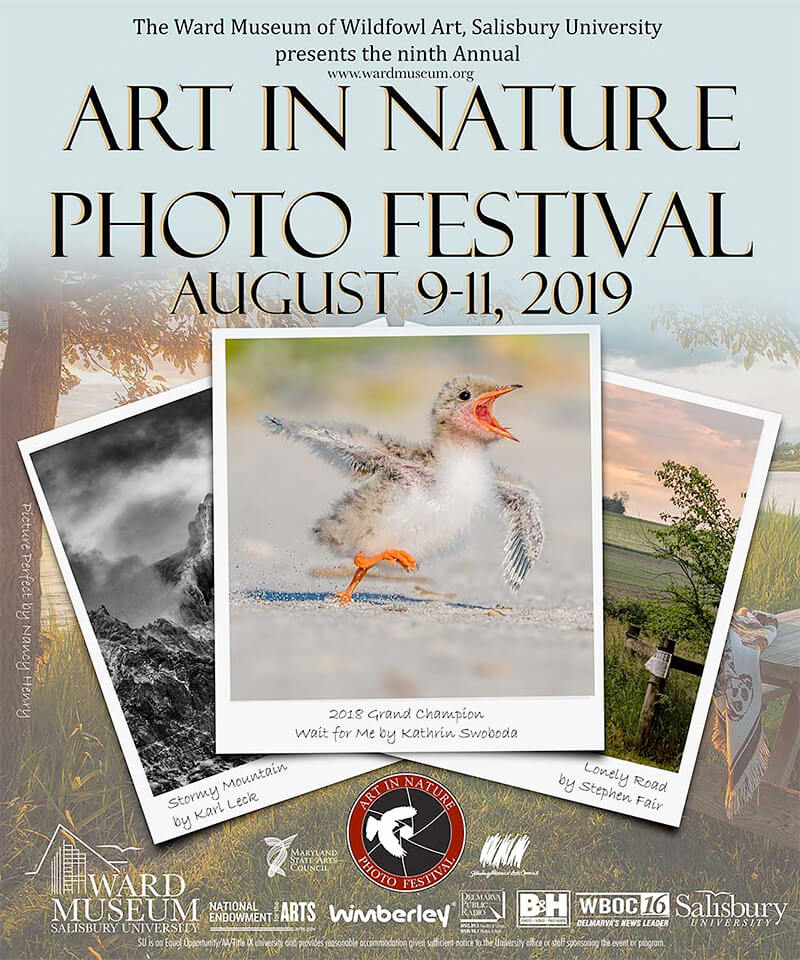 Entry:
$15 members - $20 non-members
The Ward Museum of Wildfowl Art will host the 9th Annual Art in Nature Photo Festival August 9-11, 2019. Professional, amateur and youth divisions' photographs compete in five nature-inspired categories for great prizes. Photographers from as far as Alaska and Florida take part in the competition. This three-day event is full of activities, including the unveiling The Everyday Life of Andy Warhol, a special pop-up photography exhibit with an opening reception to be held on Friday, August 9th at 5 pm, with keynote speaker Elizabeth Kauffman, as well as lectures and seminars given by expert photographers.