Close on February 08, 2019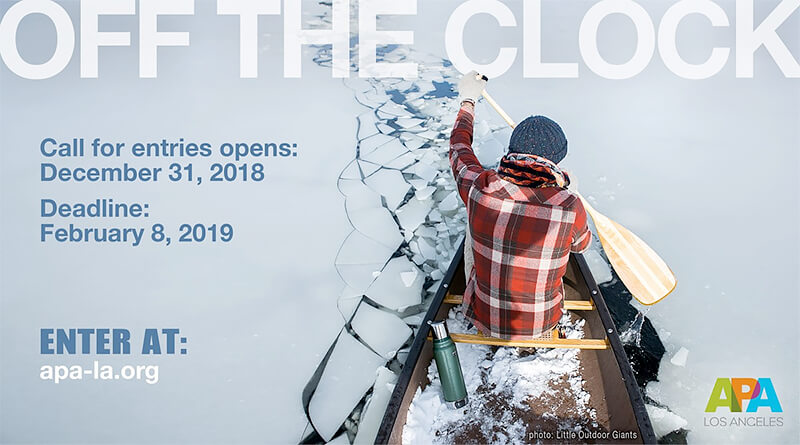 Entry:
$20 members - $40 non-members
The Los Angeles chapter of APA (American Photographic Artists) has announced its call for entries for the 2019 OFF THE CLOCK Curated Personal Photography Exhibition. Photographers are encouraged to show their most powerful, personal work photographs that they create when not constrained by assignment parameters. Different from a contest, OFF THE CLOCK is curated by a respected member of the fine art community. The guest curator for this year's OFF THE CLOCK is W.M. Hunt, a champion of photography: a collector, curator and consultant who lives and works in New York. The resulting exhibition will be shown at a opening night reception on April 13, 2019 at the Santa Monica Art Studios. Each selected photographer will also receive a bound catalog with the entire exhibition.

Once the OFF THE CLOCK selects have been made, the fun begins with their work gaining unprecedented exposure among the leading advertising, publishing and graphics firms in the country. The images will be shown in rotating exhibitions among multiple leading Southern California advertising agencies throughout the summer of 2019. To further expose their work to the industry, APA Los Angeles will display the complete exhibition on our website for a full year.

Call for Entries opens December 31 and Entry Deadline is February 8th, 2018. There will be no extensions. OFF THE CLOCK is open to both APA members and non-members. APA Members $20 per submission and Non-Members $40 per submission.