Close on April 30, 2018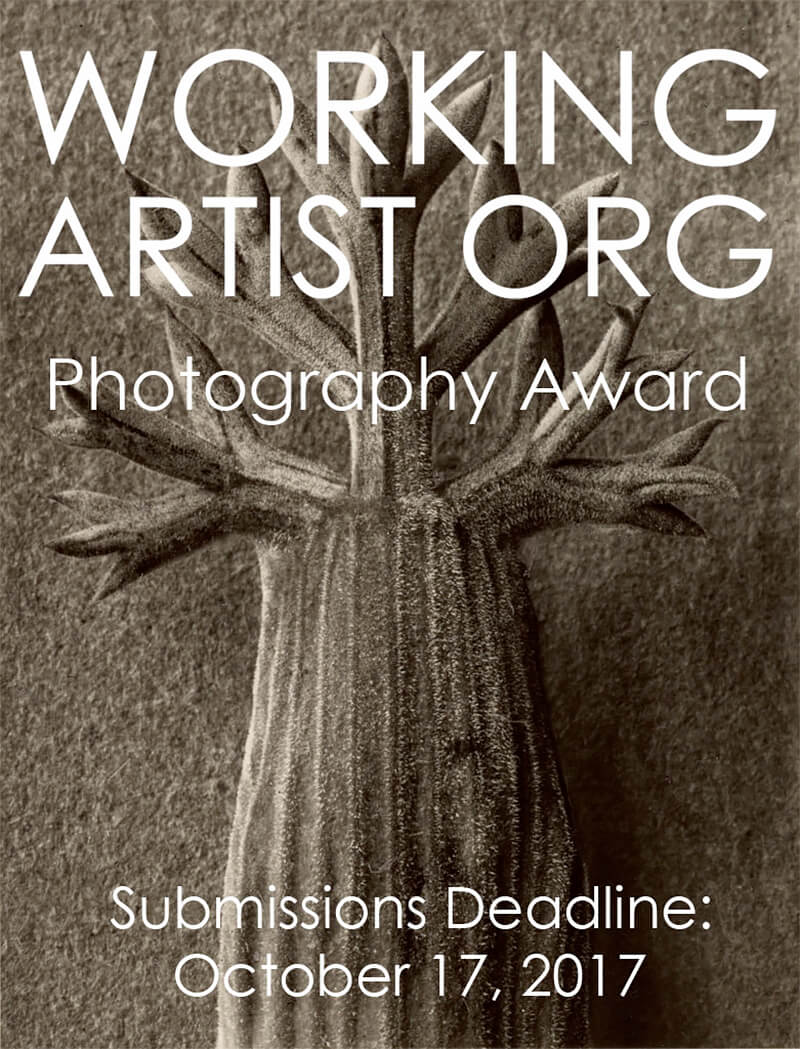 The Working Artist Grant/Art Purchase Award is a meager one-time art award intended to disperse small but vitalizing bursts of funding to support an artist's ongoing art making process.
This award is available to all artists worldwide, working in all traditional and new visual arts mediums, including but not limited to: conceptual, installation, drawing, painting, prints, sculpture, glass, mixed media, new media, photography and video. We regret that we do not accept submissions for music, performance or dance.
If selected as our winner, we ask that the award recipient be willing to exchange one of their original works or smaller series of original works for inclusion in our collection, in return for our award. Work considered by the artist as of equal value, and available for acquisition can be negotiated upon receipt of the award. We do pay the artist's shipping costs. Please send us your best work for review.
If you are interested in being considered for our award, please either: send us your website, or, send us 5 digital images/files of recent work, (total mail size no larger than 2 MB please) -- to us via email. No written proposals or CV's are required unless the artist would like to include them. Instead, please simply include in the body of your email current contact information, and send to: grant@workingartist.org. There is no application form.