Editing photos and videos with a keyboard and mouse feels like work, but toss in a few dials and buttons, and then it feels more like a game.
The Loupedeck CT editing console was designed to move seamlessly between multiple programs, from photo to video editing, to audio work, and back again.
Pros and Cons:
For
Great looks
Will speed up workflow
Compact and portable
Build quality
Fully customizable
Against
Pricey
Not wireless (we are in 2021)
Expect a wide learning curve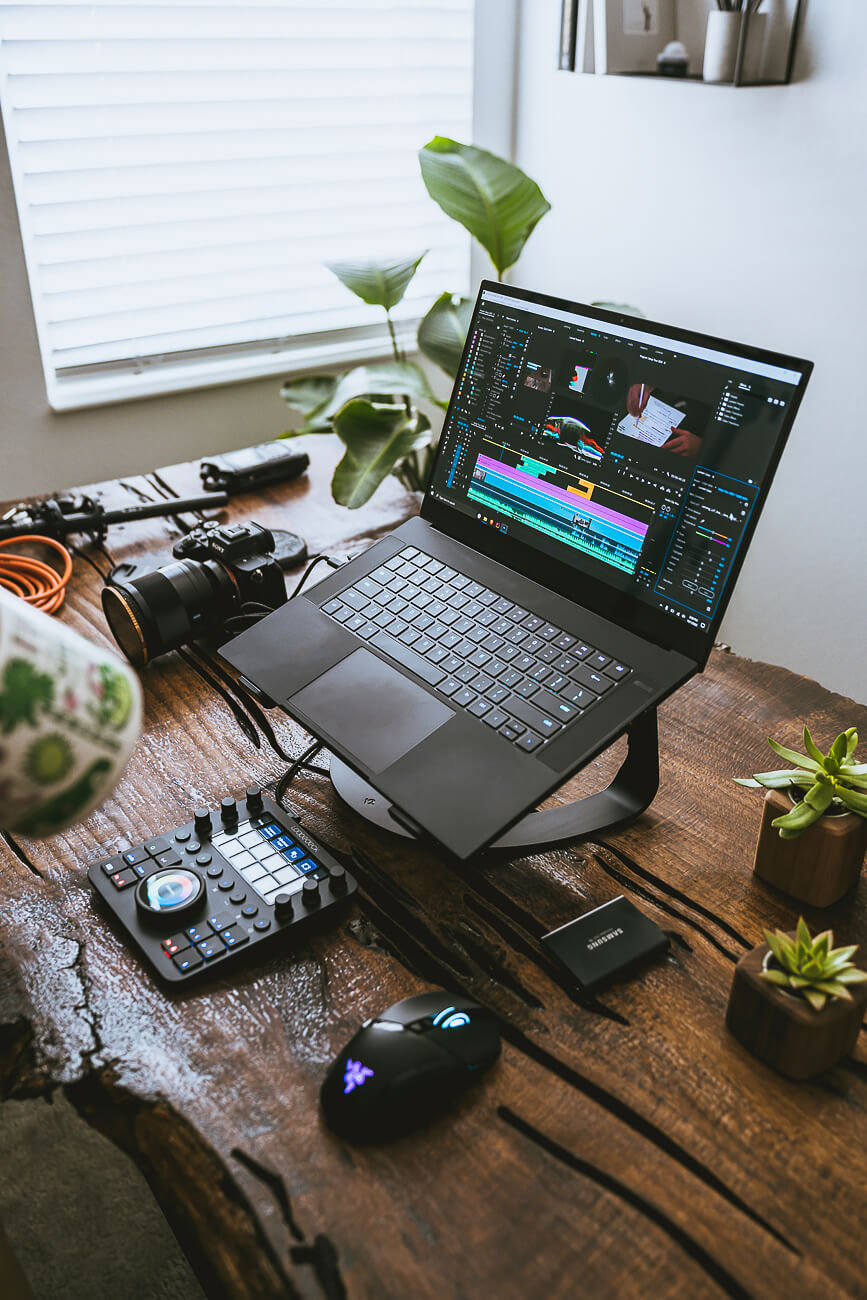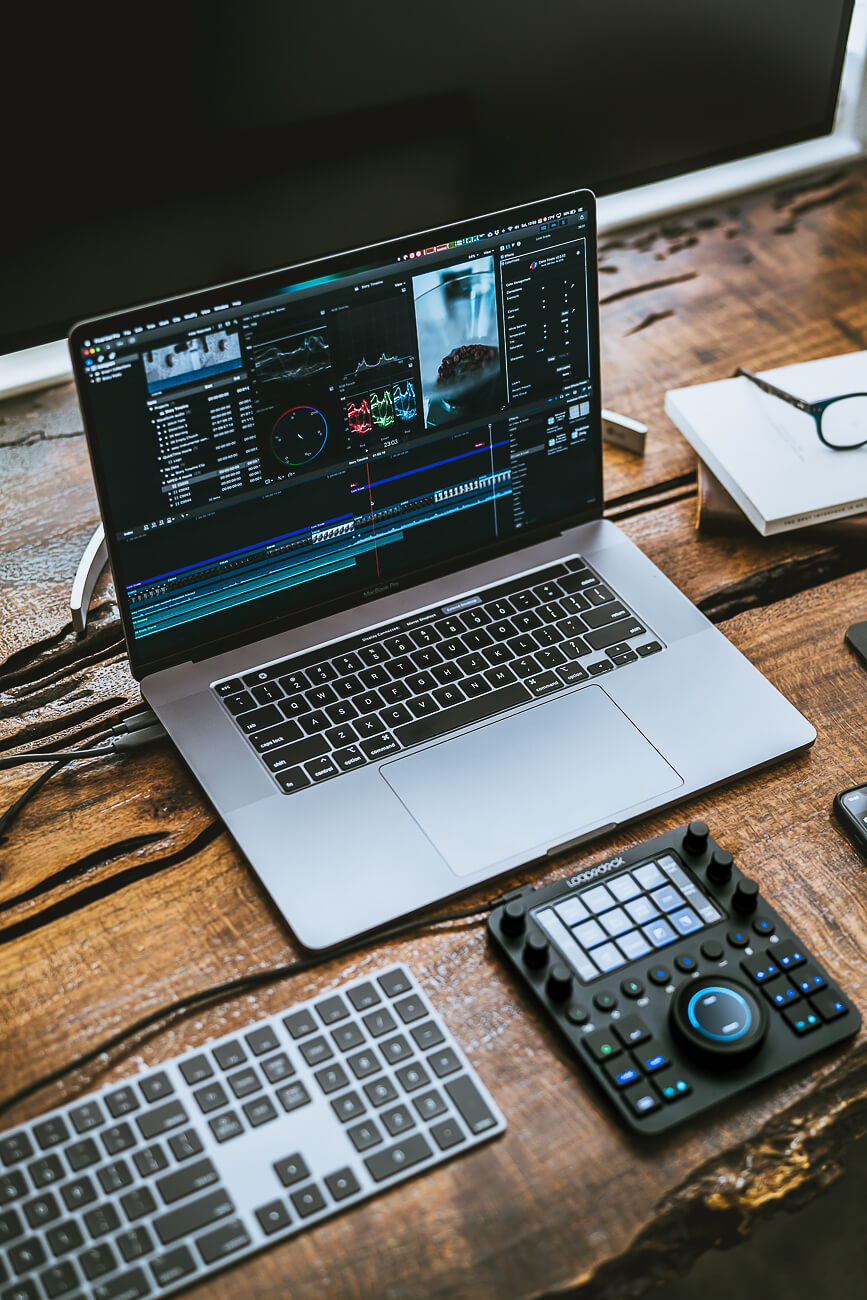 What the Loupedeck CT does?
The
Loupedeck CT
(short for Creative Tool) is meant to speed up creative work. It does that by mapping tasks and actions to physical buttons and dials that normally require clicking around, scrolling through menus and sub-menus, and dragging digital sliders. The reasoning is that the ungainly general-purpose keyboard and mouse you normally use can be replaced, or at least augmented, with a purpose-built input device. This device currently markets with a price tag of
499 euros
in Europe or
$549
in the USA.
Loupedeck
has marked this model as their professional tool, designed to deliver a premium editing experience. Along with the dials and buttons familiar to those who have used the Loupedeck+. On this occasion, the Loupedeck CT features a touchscreen interface system of virtual buttons, that you can fully customize to your editing needs.
Three different options
The Loupedeck+ is a keyboard-sized input device that turned all of the digital sliders in any editing program, such as Adobe Lightroom, into physical buttons and knobs that are easier to find and faster and more accurate to use than a regular mouse.
The Loupedeck CT is a continuation of that idea, but instead of being the size of a keyboard, it's now a smaller device with customizable touchscreens. And now, with the help of these touch screens, the CT allows the unit to control almost any application, not just Lightroom.
The
Loupedeck Live
is a smaller version of the CT model and it is more targeted to streamers due to the size and portability. Although, it still performs as an editing console.
Specifications
OPERATING SYSTEM:
Windows 10
MacOS 10.13
USB 2.0 A (USB-C to USB-A cable included in the box)
SUPPORTED SOFTWARE
: The Loupedeck CT can be used with any software via custom profiles.
Ableton® Live™ (v.10.0)
Adobe Lightroom Classic
Adobe Illustrator
Adobe Photoshop
Adobe Photoshop Camera Raw
Adobe Premiere Pro
Adobe After Effects
Adobe Audition
Twitch
Final Cut Pro X (v. 10.0) (macOS only)
Capture One Pro
Streamlabs and OBS Studio
Operation System Control
DIMENSIONS:
160mm x 150mm x 30mm; weight: 365g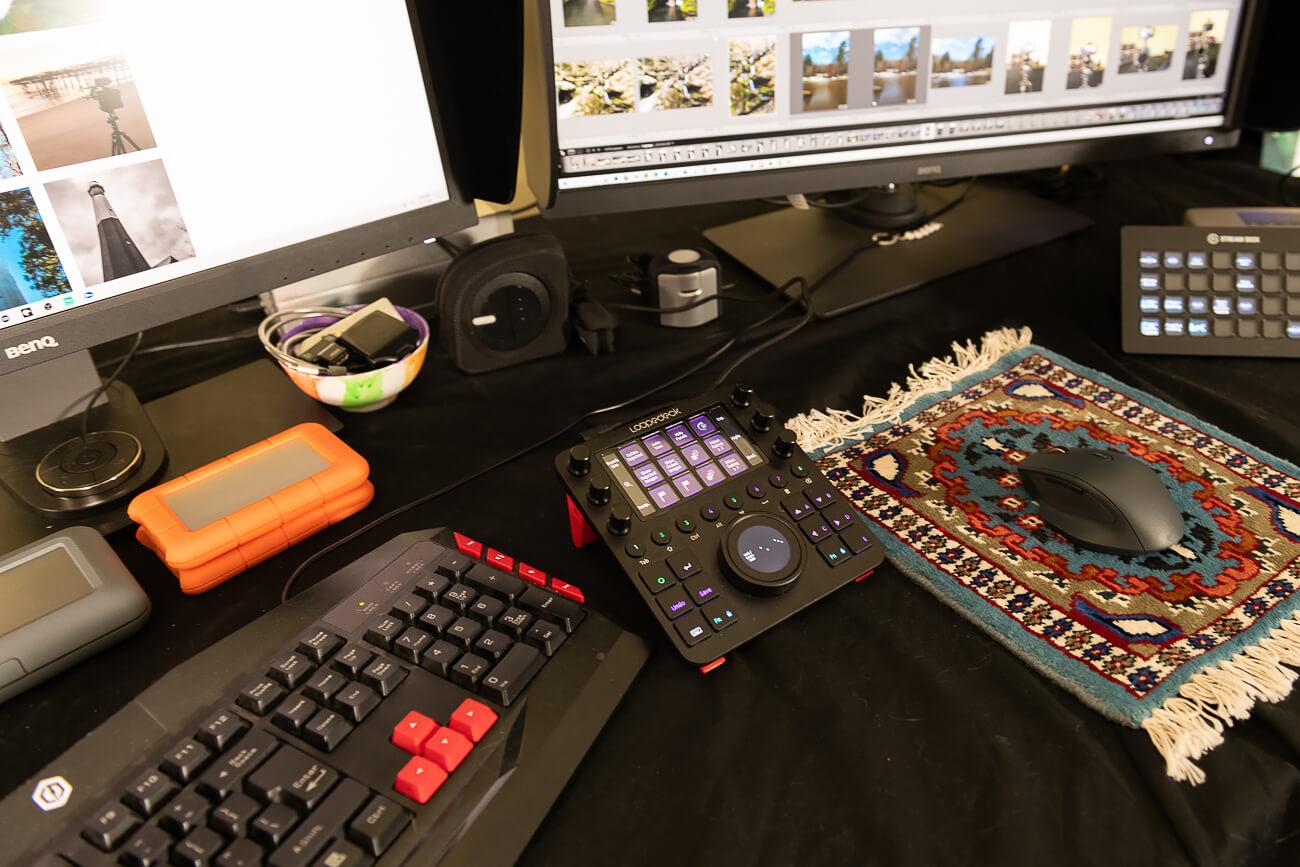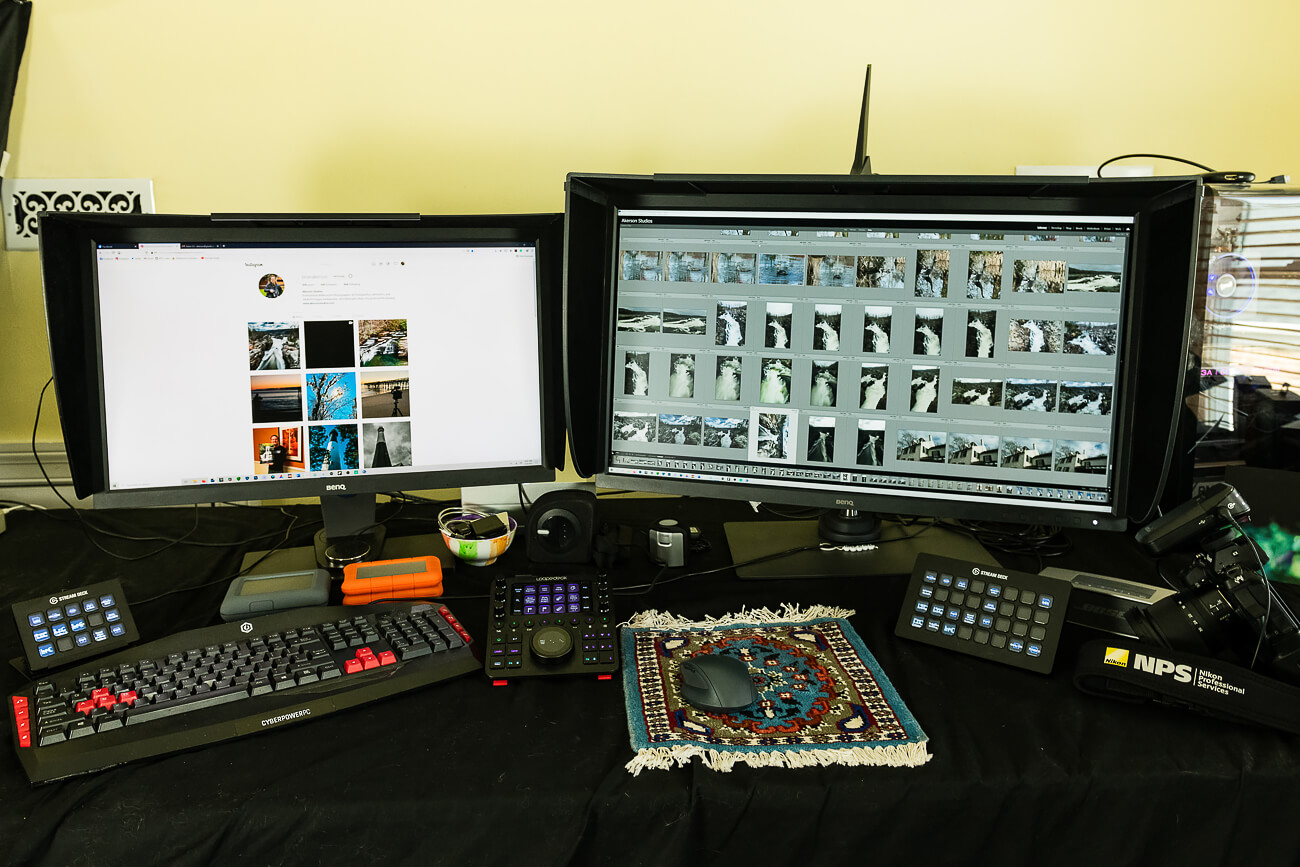 Software
The heart of the Loupedeck is of course its software. No piece of computer hardware is worth anything without proper, well-thought-out software. Loupedeck offers the same app for all their devices and once you've selected your given panel you'll be presented with the according to UI. I'd say the Loupedeck software has a certain learning curve to it but once you know how it works, it does it fine. For novices, there's a quick guide build right into the software with lots of illustrations and explanations. Also, Loupedeck recently introduced an intro wizard to the app, which helps users to get started. Neat!
You can flick through workspaces by clicking the round buttons labeled 1 to 8. Each workspace maps different functions to the touch buttons, dials, and the touch wheel. Each of these elements can have multiple Pages that can be accessed by swiping through them.
The whole UX approach involves a consistent color scheme: Workspaces are green, Pages are indicated by blue color and Actions come in purple. You also can map different pages to the touch buttons rather than just swiping through them. The same goes for workspaces, you can map these to either the round buttons, a touch button, or both.
Pressing a key with an action (or a set of pre-recorded actions) assigned to it will execute that action. The same goes for rotating a dial, touching the center of the wheel, and so on. The centering screen on the wheel can be configured in various ways, split into four pieces (think of a cake), split into two or three rows, map it to a play/pause button, whatever you want. Within Premiere's color tab you can lift or lower the shadows/mid-tones/highlights by rotating the wheel and manipulate the color by moving your finger around the center touchscreen. And because you don't want to accidentally flick through various pages while doing so, both Fn keys light up red by default in that mode to lock page-swiping. Again, very neat!
Feeling
The Loupedeck CT impresses right out of the box. The editing console feels sturdy and well made, thanks to an aluminum casing. The cord is coated in the braided nylon-like material that tends to not break open as easily as standard cables. The CT feels like a wonderfully over-engineered video game controller.
While the earlier Loupedecks were the size and shape of a keyboard, the Loupedeck CT is closer to the size of a mousepad. The smaller footprint and almost square shape mean you can operate with a single hand, leaving your other hand free to use the mouse, keyboard, or stylus.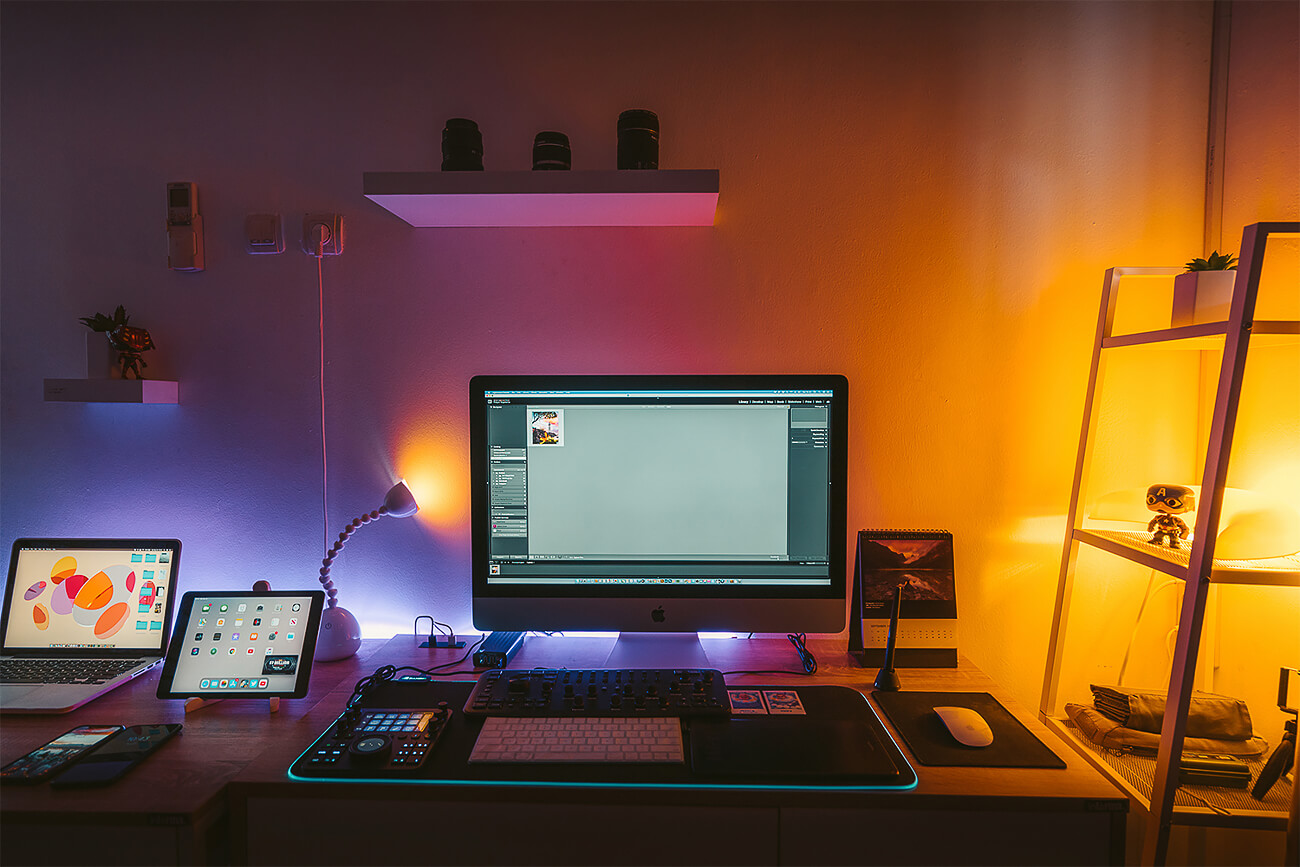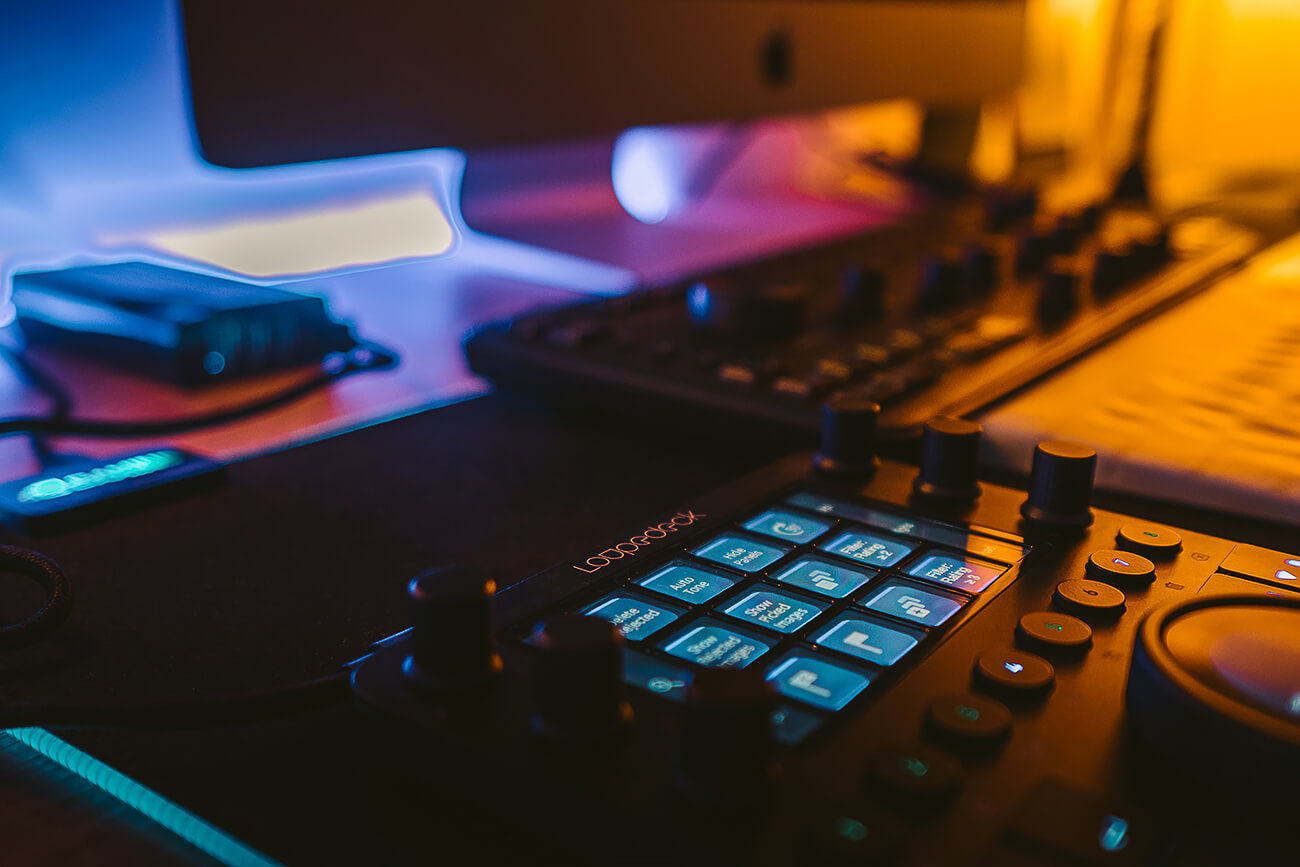 Design
The top half of the CT houses 12 mini touchscreen buttons. The labels change to indicate whichever function is active in the current mode, workspace, or custom setting. As they are touch-sensitive, the buttons use haptic feedback to help make up for the lack of tactile feedback that physical buttons would offer.
Flanking the rows of buttons are two mini-screens that label the function of six small dials, three on each side. The ability to label electronically is a major advantage for a tool that's designed to work in multiple programs and workspaces, allowing you to easily see what each dial is currently set to adjust. Each dial also doubles as a button. Pushing instead of turning the exposure dial in one of the Lightroom workspaces, for example, returns the exposure slider to zero.
A row of eight buttons splits the CT in half. These numbered buttons are color-coded with a backlight. Green means the button switches to a different workspace; purple means the button is set to something else - such as switching the before and after view. The light turns off if the button isn't assigned a task in the current program.
Underneath that are two sets of six square buttons for basic, frequently used options, including arrow keys, an undo button, a save button, and a function key that modifies the other buttons. Unlike the rest of the CT, these buttons are pre-labeled since they are set by default to options that are nearly universal to every program. These buttons are simple enough, but it is a bit annoying that the up and down keys are next to each other instead of having them up button, well, actually up, and the down button below it.
Between those two sets of square buttons is the star of the CT - a large dial with a touchscreen built-in. The touchscreen adjusts what the dial is set to. For example, by adjusting the curves in Lightroom, you can use the touchscreen to switch between adjusting the lights and darks, without removing your hand from the dial itself. It´s important to mention that the square buttons can also be customized to anything despite their labels, which is an amazing flexible feature.
The dial houses several different controls. Tapping on the tone curve in Lightroom opens a list of the different options from highlights to shadows to scroll through and select. Swiping right goes back to the previous screen. One swipe moves up or down the list once, instead of a free-wheeled scroll, which is slower, but more precise.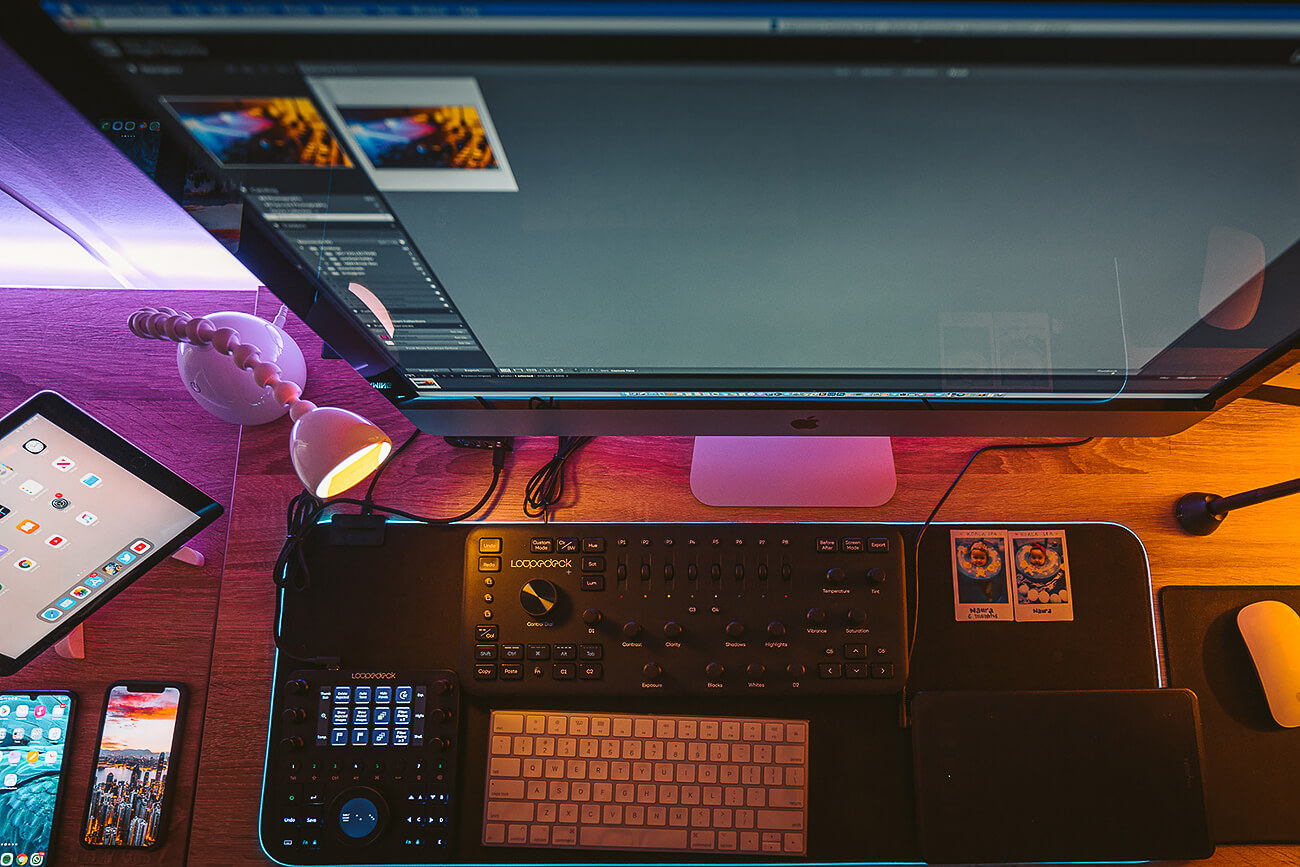 Customization & user experience
To fully unlock the power of the Loupedeck CT, you're going to want to customize it for your workflow. Maybe you will want the CT to show tools and features that are buried in your software, or maybe you will want that this device shows only the tools that you use the most.
You can create pages and pages of touch menus, grouping the tools you use into sensible clusters. The individual dial functions can be remapped as well-for Lightroom I set them to change exposure settings, but you can easily map one to set saturation, vibrance, clarity, or other sundry controls if you use them frequently.
The hands-on approach is especially nice for photo editing. Lightroom supports individual adjustments for toning photos, but changing contrast also affects black levels and shadow detail, just as one example. Individual control dials make it easier to see how different adjustments work in conjunction with each other.
The dials also feel quite good. Detents provide some haptic feedback, and a press action zeroes out the adjustment. The physical buttons feel good too. Loupedeck's first-generation keyboard had rather cheap-feeling keys, so it's good to see a better fit and finish here.
The large jog wheel is also solid. It turns smoothly, without any sort of rotation or drag, a plus for video editors who need to scrub through footage to find the right clip for an edit. For photo editing, I found the most useful function was for fine rotation-it's a lot easier to make very small adjustments to your canvas with the wheel versus a mouse or trackpad.
My big complaint with the customization process, and Loupedeck's software in general, is that it's not very intuitive to use, and what you can or cannot do is not always apparent. Functions vary based on what workspace you're using in your creative app-for Lightroom, you'll see different tools for the Library and Develop panels, for example.
However, and to minimize the learning curve, Loupedeck offers several
video tutorials
that are quite useful for finding the perfect setup.
Verdict
Usage and the value of any device whether it be a keyboard, mouse, or a surface control unit such as the Loupedeck CT is very personal. Some will love it; some will find little, or no benefit and others will simply hate it.
The Loupedeck CT does take some getting used to, and if your software of choice is not on the available template/profile list, you'll need to make your own (or wait for someone else to), but I think that long term the Loupedeck CT is worth both the price and the effort.
In short, in one package, the developers have brought together a device that combines the control of your photo, video, design, and music software into devices well built with high technological potential.
As is the case with most ultra-specialized gadgets, most consumers won't have a use for it and therefore won't be able to justify the high price. But, for the creative professionals for who this was built, you know who you are, and you're going to love it as the device smooths any editing workflow.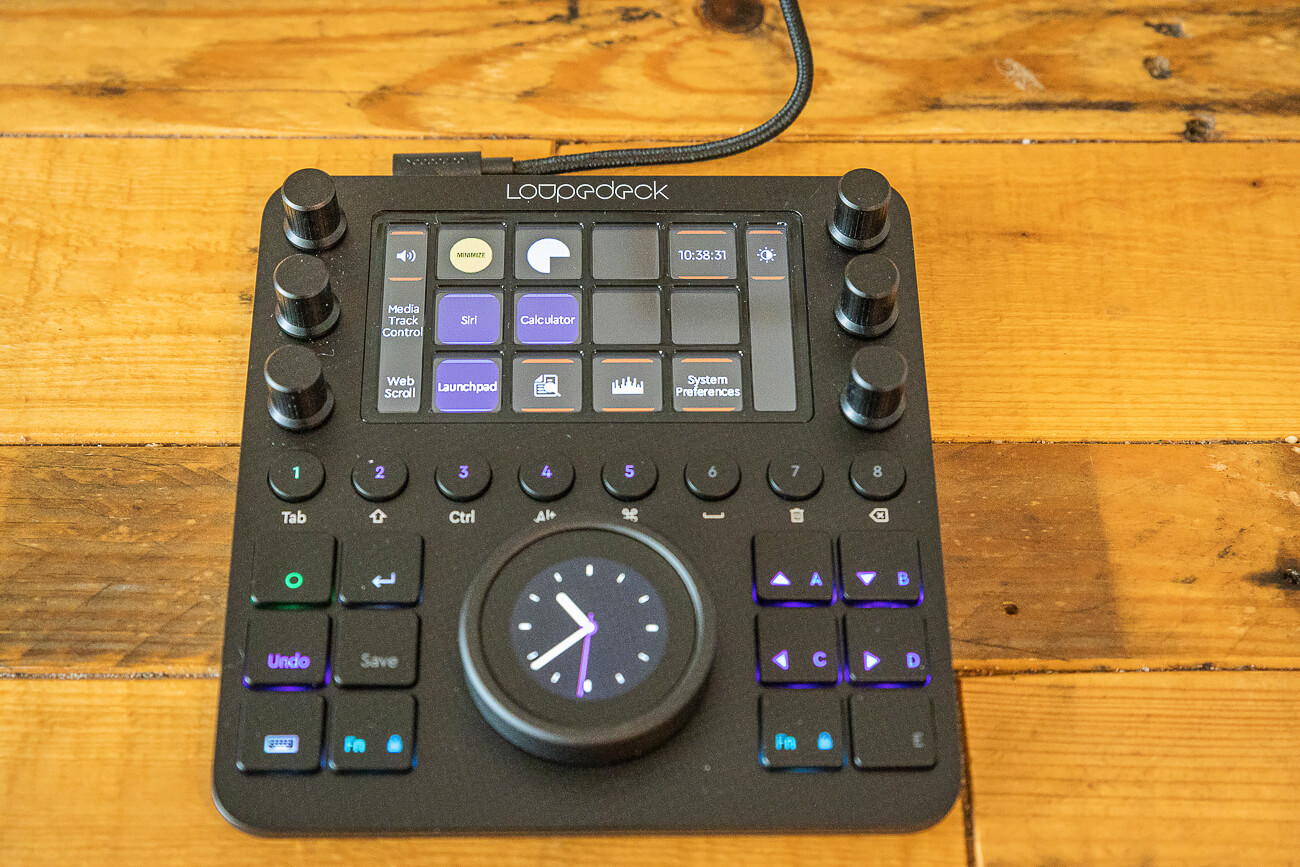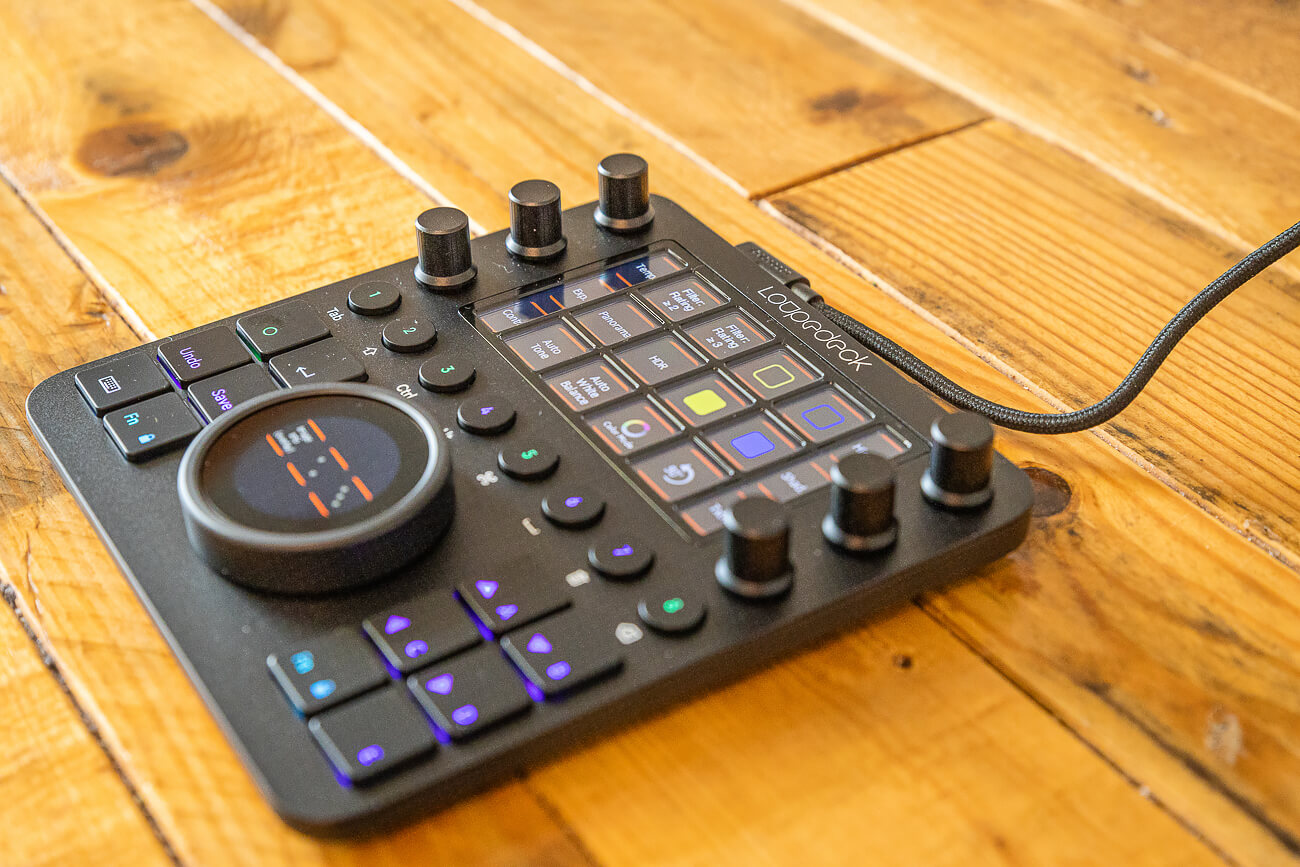 Final thoughts
The Loupedeck seems a little complex at first and takes some time to set up for your particular workflow, but once it's ready, the Loupedeck CT makes editing RAW photos a completely new experience and very enjoyable as well.
It warrants that money to those who spend a lot of time editing and those who use a variety of software daily. It is much more suitable for a wider variety of programs than the Loupedeck+. If you use Adobe products, it is pretty much flawless.
The CT is the evolution of an idea that has formed with the help of a great deal of feedback from customers, as well as knowledge about the applications that it has been designed to control.
If you work with feature-rich software day in and day out the Loupedeck CT offers a lot of potentials to improve your workflow. Also, this is an amazing tool to controlling streams by switching between your scenes. Other possibilities are hiding and unhiding any unwanted sources or skipping/muting events at any time. It is also possible to control the audio levels of your sources easily with the dials.
What other users are saying about Loupedeck CT
Felgra Yogatama
highlights that the versatile hardware with the software that drives it and you've got a creative tool that is very flexible and can adapt to different software. Add the ability to customize it to your liking and you can do a lot with it. While I liked the older Loupedeck + for use with Lightroom I didn't think it's Adobe Premiere Pro and Final Cut Pro X integration worked all that well. It felt too much like it was trying to stuff the hardware into a place it wasn't meant to go, and it didn't make you faster when video editing no matter what YouTube said. That's not the case with the Loupedeck CT.
Felgra Yogatama on Instagram
Brian Akerson
explains "the reasons I love the Loupedeck CT is the ability to fine-tune each adjustment, the nearly unlimited ability to customize its features, easy mobility, and the fact it works with more than a single application. The unit is more than capable to speed up your workflow, although it does take time to break the long-held habits of using a keyboard and mouse. I wish there would have been some sort of kickstand to angle it on my desktop, but that is simply superficial. Once one is used to the Loupedeck CT workflow, its abilities are boundless. I do not regret buying this tool one single bit."
Brian Akerson on Instagram
Brian Akerson's Website
Aral Tasher
mentions "the Loupedeck CT has allowed me to fully streamline my whole workflow for creating content on Instagram. From a high-level, the extensive customization options on the CT created an opportunity for me to adjust it to best fit my existing workflow, and not the other way around. And similar to its predecessor Loupedeck+ because of the tactile it removes the 'friction' in the post process phase; I'm less focused on the slider values on Lightroom and more on the content itself."
Aral Tasher on YouTube
Aral Tasher on Instagram