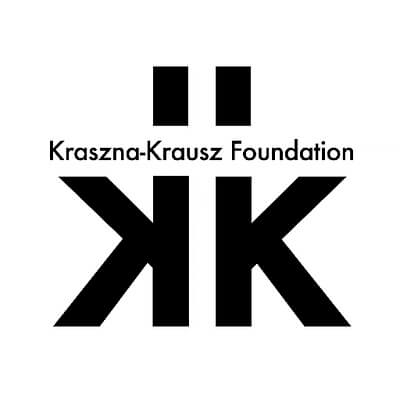 Winners will be revealed at an awards ceremony on Thursday 16 May 2019 at the Royal Society of Arts

The long and shortlisted titles will be exhibited at Photo London, 16 - 19 May 2019, Somerset House, London

The Kraszna-Krausz Foundation is pleased to announce the 2019 panel of judges for its annual Book Awards. This year's panel is comprised of leading authorities in the fields of Photography and the Moving Image and includes journalists, gallerists, photographers and academics.

The 2019 Photography Book Award will be judged by Liz Jobey, Associate Editor FT Magazine, Chrystel Lebas, Kraszna-Krausz Foundation Photography Book Award Winner 2018 and Anne McNeill, Director, Impressions Gallery.

The Moving Image Book Award will be judged by Karen Alexander, Senior Tutor of Curating Contemporary Art, Royal College of Art, James Bell, Features Editor, Sight & Sound Magazine and Tamar Jeffers McDonald, Reader in Film Studies, University of Kent.

The awards are internationally recognised as the UK's leading prize for books on Photography and the Moving Image, celebrating those that have made an original and lasting contribution to their field. From small publishers to well-established, the Foundation provides a platform and space for new voices and perspectives, whilst championing diversity in the publishing industry.

Books are judged on their content, presentation, texture, quality and design and the panel will be looking for the best original works published over the last 12 months. The Kraszna-Krausz Foundation will announce the long and shortlists in March, with all titles exhibited at Photo London (16-19 May, Somerset House). The winners will be revealed at a ceremony hosted at the Royal Society of Arts (RSA) on 16th May 2019.

In 2018 awards were presented to Chrystel Lebas for Field Studies: Walking through Landscapes and Archives (FW: Books) and Susan Courtney for Split Screen Nation: Moving Images of the American West and South (Oxford University Press).

ABOUT THE JUDGES: Photography Book Award

Liz Jobey is a writer and editor. She has formerly worked in national newspapers and was the editor of the Independent on Sunday Review and literary editor of the Guardian. Between 1994 and 1998 she was Associate Editor at Scalo, the photographic publishers, based in Zurich. Between 1998 and 2009 she was Deputy Editor and subsequently Associate Editor of Granta, the literary magazine. Since 2010 she has been an Associate Editor at the Financial Times Weekend Magazine. She also works as a freelance writer and editor, principally working on photographic books. She has been a trustee of the John Kobal Foundation since 1993.

Chrystel Lebas is a French visual artist based in London. A graduate from the Royal College of Art she is best known for her photography and film works that explore the often complex relationship between human beings and the natural world. Her work has been exhibited and published widely in Britain and internationally and is held in major collections. In her most recent series, Re-visiting (2011-), Lebas has worked in collaboration with the Natural History Museum in London with funding from the Calouste Gulbenkian Foundation London, retracing the steps of Sir Edward James Salisbury (1886-1978), a key British ecologist, resulting in a major solo exhibition at Huis Marseille Museum for Photography Amsterdam (2016-17) with the accompanying publication 'Field Studies: Walking through Landscapes and Archives' winner of the Best Dutch book design 2016 and the Kraszna-Krausz Foundation Best Photography Book 2018.

Anne McNeill is the Director and Curator of Impressions Gallery in Bradford, one of the UK's leading venues for contemporary photography, and a national charity that helps people understand the world through photography. Anne has more than 25 years experience curating photography exhibitions, such as retrospective exhibitions of the British colour documentarists Anna Fox (2011), Paul Reas (2014) and Peter Mitchell (2016). Anne's curated group shows include Beyond the Border - New Contemporary Photography from Scotland (2014) and she is currently researching immigrant punks and trendsetters for a major touring exhibition and publication in 2020.

The Kraszna-Krausz Foundation was created in 1985 by Andor Kraszna-Krausz, the founder of Focal Press. Since 1985 the Kraszna-Krausz Foundation Book Awards have been the UK's leading prizes for books on photography and the moving image.