Do you love photographing people? Does that type of photography dominate your portfolio?
Then you should consider modeling agencies as your future employers. They are constantly on the search for great fashion and beauty photographers, as well as for professionals who can complete editorials.
But if you start searching for ads, you won't find all opportunities. A huge part of your career progress as a photographer depends on the connections you make. Within the modeling world, in particular, it's all about connections and recommendations. So you need to do some work in order to get noticed by the right people.
How do you do it?
We'll give you 5 important tips on how to reach out to modeling agencies.
1. Create Your Book
Before you can start contacting agencies, you'll need to put your book together. This will be a collection of images that sell you as a great photographer.
- The book may come in a printed format, but you may also simply feature it at your personal website. If you want to submit the book directly via email, you may also have it done in PDF format.
- Express your personal vibe through the photos. You don't want to get too inspired by famous fashion or beauty editorials. Yes; you can look at them to gain initial inspiration, but you must be unique if you want a modeling agency to gain interest in your work.
- Choose your focus. Are you going to feature fantasy, beauty, or fashion photographs? If you want to showcase the versatility of your talent, you may feature multiple styles of photography. However, you want to structure the book in a way that shows them chapter by chapter.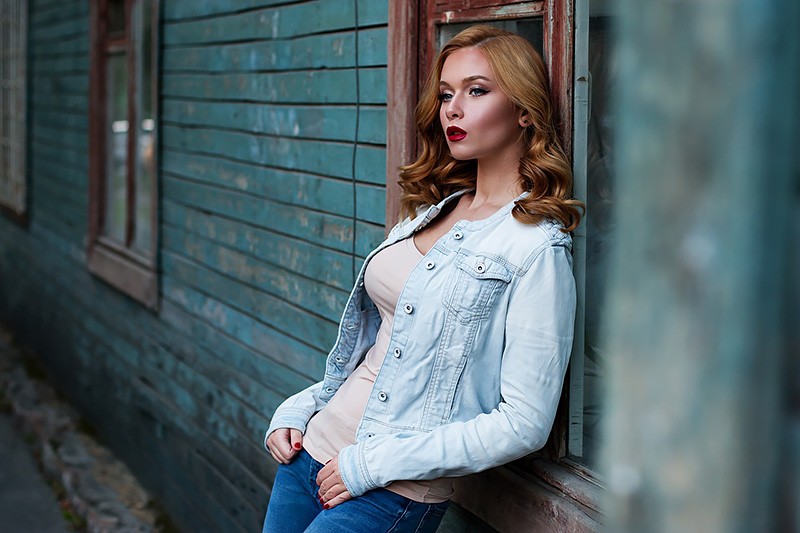 2. Boost Your Visibility as a Photographer
When we talk about reaching out, you should keep in mind that the process works in two directions. You'll be reaching out to modeling agencies, but you should also be available for them to reach out to you. That's why you should
improve your online visibility
.
- Work on your website. Even if you're active on all social media and you build a great LinkedIn profile, it's the website that gives you credibility as a professional photographer.
- It's not just about the photos. You should show your inspiration behind them, so people will make a connection. If you're not that great with words, you can hire a professional writer from A-Writer.com to help you with that aspect of your website.
- Use Instagram. It's the best platform for promoting your photos.
3. Find the Agencies
It's time to start your search. Are you after a local modeling agency? Do you need to work in a studio that's not far from your home? If that's what you need, you should focus on a local search.
But if you're willing to move to another city and travel around the world for photoshoots, you'll have much greater opportunities.
It's important to search for the particular type of agency whose methods of work align with your goals. You'll find few of them. If you don't have time to conduct this research, you can hire a researcher from
Assignment Geek
. They will find relevant agencies and deliver a report that's ready for you to act upon.
Then, you'll start reaching out.
4. Write Great Email Messages
So how do you reach out?
First and foremost, it's important to identify the person you can contact. This may be a hiring manager, an agent, an assistant, or even a model.
Ileana Miller, marketing advisor from
EssayWritingLab
, gives a crucial tip: It's important to address the email to a specific person, so you'll make it relevant. You can easily find this information at the website of the agency you're interested in.
- Start by introducing yourself and telling how you found out about this agency.
- Explain that you're a photographer focused on the exact types of photoshoots the agency does. Then, write that you'd like to meet with them to discuss the possibility for collaboration.
- Include a link to your website or attach the portfolio.
- If it's hard for you to write good emails, you can always get writing assistance from
Best Dissertation
or a similar service.
5. Call Them By Phone
Most photographers prefer the email as a way to reach out. That's because an email message allows them to include their work in it. The link will get the agent or hiring manager towards your website, where they can see what you're capable of. Plus, you can't choke when you write an email. The phone call is a different story.
However, we have to acknowledge the fact that most people don't pay much attention to email messages from strangers. You might get ignored.
Maybe it's wiser to call the agency, after all. It won't be scary.
- Just introduce yourself, explain that you're a photographer and ask for a meeting with the person in charge of upcoming projects. If they are not available for meetings, ask if you can send them an email with your portfolio.
- You may also leave your contact details, so they will call you back in case they need a photographer.
So What If You Get That Meeting?
That's practically your job interview.
Misha Thompson, career expert from
ScholarAdvisor
, offers an important tip: Treat this as a real job interview. I know you're an artist and you want to maintain a creative style, but playing it safe is always a nice decision when it comes to interview. So dress well and act as a real professional. Get a printed version of your portfolio with you, and leave it for the hiring manager to evaluate.
You already made a major step by reaching out. Now that you're having this meeting, you just need to convince them that you're the right person for the job. The portfolio will do most of the convincing.
Warren Fowler
: Warren's lifestyle is full of hiking adventures. When he's not busy with his guitar or enjoying the sunny day outside, he excels at blogging skills and scrolls through social media. You can meet him on
Twitter
and
Facebook
.