Paulo Coelho says, It is the journey, and not the destination that makes our life more meaningful. And one of the most important moments in your journey is your babies being born.
They become the center of your family universe. But kids grow up so quickly! So, do your best to get the most out of every single chance to take a photo!
Photographing a baby may become a real challenge. Children live in their own world, and sometimes their mood can get in the way of your plans. Obviously, getting a professional to take some family photos is the best idea. There is no substitute for professional photos. If you have poor writing skills, you'd prefer to
get writing help from experts
rather than fail your assignment, right? And you most likely hired a professional to make your
wedding photos
. There's a great difference between an occasional snapshot and a thorough composed and executed image. Professional photos are worth the trouble as they become family treasures for years to come.
If you still prefer to catch precious moment by yourself, we've prepared some important baby photography tips to help you manage the process.
Tip 1. Turn off your flash and make the most of the natural light
Just start experimenting with natural light, and you'll have an understanding of how much it accentuates people's good points. What's more, when you turn off the flash, your camera becomes less eye-catching, and you'll have more opportunities to take great candid photos. Try to take advantage of the early morning or late afternoon light if you need to take pictures outside. The midday sun isn't the best choice for anyone, and it can hurt your baby's gentle skin! Make the best use of indirect natural light. It might be a tree shade or a tent, or diffused light coming from your window.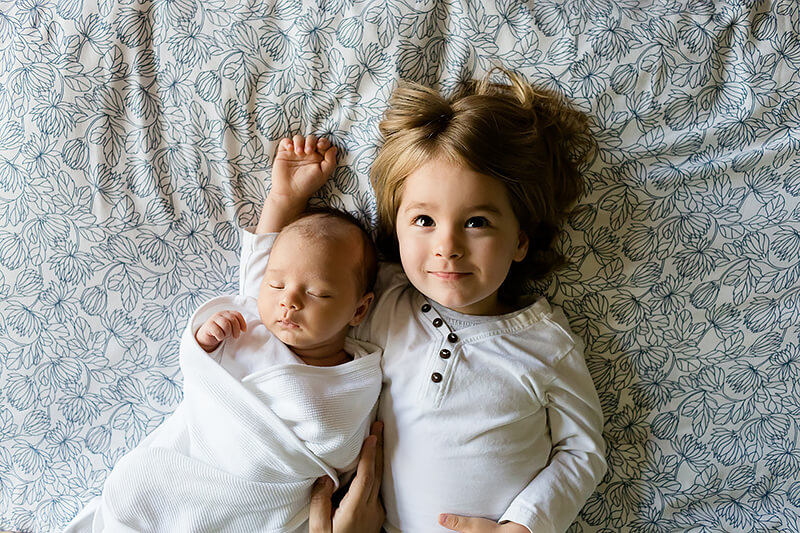 Tip 2. Get comfortable with your camera
On the back of use, point, and, shoot cameras picture-taking became a fully automated process. Nevertheless, automatic settings don't always let you make the most out of a shoot. That's why you need to get to know
some things about your camera
. Then you'll be able to get more inventive with your cute shots.
First of all, learn how to turn off your camera's flash. As mentioned above, natural, available light is much better than flashbulb light. Take every single chance to use it.
Secondly, check for options to manually change the camera's aperture setting. The wider the opening size in the lens is, the shallower the depth of field you'll get in your image.
Next, learn how to handle your camera's shutter speed. A fast one will allow you to catch shots of a fast-moving child, while using a slow shutter speed will allow you to create some motion blur. Try things out and see what happens!
And last but not least, learn how to adjust your camera's sensitivity to light (ISO). Thus, you can sometimes compensate low-light conditions without using a flash even in dim light. Just increase your camera's ISO.
Tip 3. Try to seize the moment and get candid
Always keep your phone or camera within easy reach. Thus, you'll be ready for those special extemporaneous moments at all times. The more shots with your baby you make, the more natural they'll be as your baby won't be that curious about the camera. Candid shots that capture your child at play are often the ones you'll value the most. Sometimes it's great to take a picture of your child looking directly into the camera, but snatch the opportunities to photograph a kid unaware. Be patient and wait for sincere smiles.
Try out different perspectives. Get down on the ground to take photos, and you'll see your child's world from his point of view. Apart from a better opportunity to get your child looking straight into the camera, you'll capture the environment reflecting their universe.
Also, don't become a backstage documentarian for your family. You may enjoy being behind the camera, but later on you'll regret not having some images with you in them. A good option is to buy a point-and-shoot camera so other family members can confidently make cute shots too. Or master the art of
self-timers
or taking photos in mirrors. Make as many photos as you can. Digital photography is free and unlimited. Children move so fast! The smallest details can make or break a shot. Sometimes it takes at the least 10 frames to get one great picture. You'll be happy to have choices when editing your photos.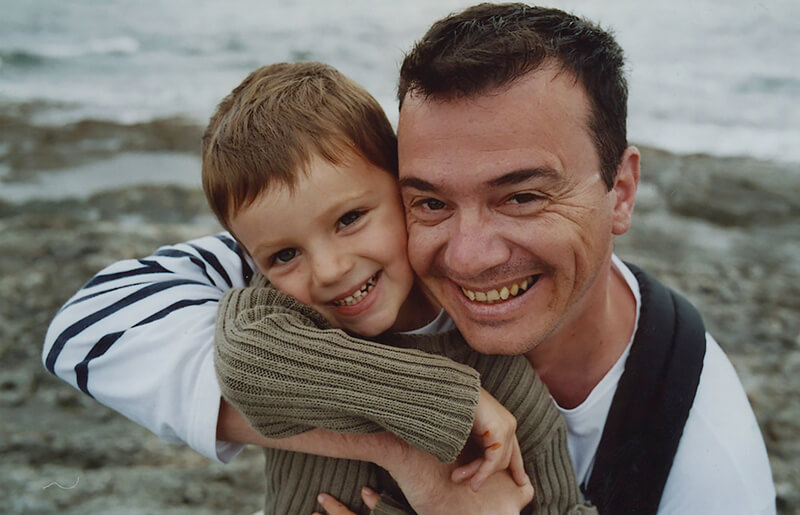 Tip 4. Keep an eye on background and play around with framing your shot
Sometimes a brilliant shot can be ruined because of some distracting element in the background. Sure, if there is something small and annoying in a great picture, you can cut it or diminish its impact in the frame using Photoshop. But, get in the habit to check quickly what's in your camera frame before you start making pictures.
You should also play around with the composition of your shot. If your kid is looking at something, include that subject in the frame, even if it means your child is off-center. Think about best composition of your shot horizontally and vertically.
Keep it safe... and explore your own inner child
Finally, don't forget to download your images regularly and keep them arranged, and always back up your photos. They are precious and irreplaceable.
Kids are gorgeous the way they are. To create a beautiful picture, you just need to get them to the right place, with the right light and let them be themselves. Be patient, stay a silent observer and wait for the right moment to shoot. Or explore your own inner child. Have fun together, get along with them and capture the photo.