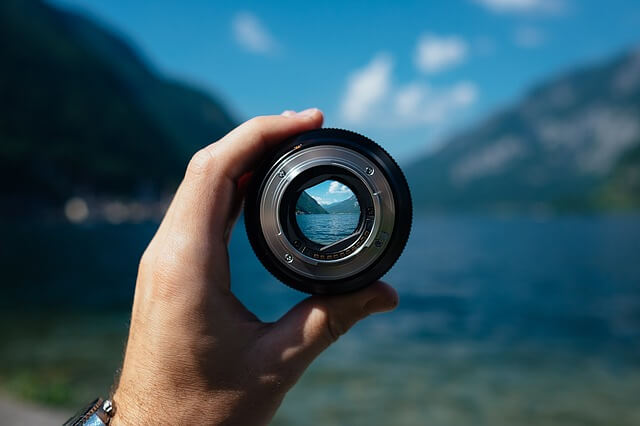 Venturing into photography is not a decision that should be taken lightly. You need to be ready for the challenges that might come your way, and tenacity is one quality that will keep you going. To wit, make sure to take these acts with you as you contemplate your choices:

It is not cheap

While on the topic, you need to understand that if you're looking to get into photography, you're going to be spending quite a lot of money. If you're the type of person who values quality and wants to stand out and make an impression, then you're going to have to splurge on the right gear. After your first SLR cam, you'll still need to invest in lenses and flashes that work well with it, all of which will be able to help and shoot various types of shots. All of this is just to say that if you're serious about this photography thing, you've got to be ready to spend cash as well.

If you'll like more control, then you need to move to manual.

The earlier you can control the exposure that you get, the sooner you'll be seen as a legitimate photographer and not just a schmuck who pushes shutter buttons. However, this step is sure not an easy one; It involves learning a lot about exposure, metering, focus, and many more.

As you make a move from camera button pusher to the legitimate photographer, one of the significant steps you'll take is venturing outside the automatic exposure mode. When you start controlling the picture as well as handling the various nuances of exposure, then you'll be able to turn the exposure of the photo as you see fit and look at a photo outcome that you'll want to get.

You always have to make time to shoot

It might seem obvious, but a lot of photographers forget the fact that to truly master the art, you need to handle your camera on a daily basis. This is not like using a spy camera or a nanny cam where all you have to do is put a camera down and let it do all the work. Here, you are the one controlling how things turn out, and to both keep honing your skills and not forget the skills you've been able to acquire, consistency is required.

Before you go pro, you need to be ready

When you start shooting for some time, and you have started to show your work to people, a lot of offers will most probably come your way. Whether it's a graduation portrait, some landscape photos or as large as a wedding coverage, additional gigs will definitely help you make some extra money, get better gear, and actually see if you'll be able to turn a career out of this.

However, before you make the decision to go pro, you need to be ready. Annoying clients, clients who cancel at the last minute (even after you've bought plane tickets), clients who cut your check, etc. are what you'll have to deal with. Are you ready for all that?

About The Author
Rachel Stinson has always had a knack for writing, food, fashion, and places. Blogging has combined all four for her with an added bonus of enthusiastic audiences. She expertly analyzes real estates, restaurants and electronics stores with respect to pricing and people involved and can express her opinions in an unhesitant, engaging manner for all matters.